Description
Worried about cost of living in Singapore?
Want to spend more time doing the things you love?
If your unsure how to grow your money? Don't worry, come on down to learn, this will be a Jam Pack session that will open up your mind to learn how to snowball your income.
Join this Exclusive 1 day workshop to learn how 10% of the world succeed in stock investing.
Learn from Sean Seah, Asia's Buffettologist
- how to Assess stock
- when to Buy stock
- how to generate Cash flow
Also get to meet Seasoned Investors who will share case studies of real stocks LIVE!
1. Cashflow from Value Investing Options by Sean Seah
2. Investing in REITS by Leong Tan
3. Stock Case Study by Jenniser See
4. Power of ETFs by Glen Ho (https://www.facebook.com/Glen-Ho-Investor-Trainer-Public-Speaker-882031095275021/?fref=ts)
5. Profit by Understanding Market Psychology by Cheng Kok
6. Opportunity in Crisis by Reshveen (https://www.facebook.com/sixpackinvestor/?fref=ts)
Attend this workshop and receive COMPLIMENTARY book worth $30.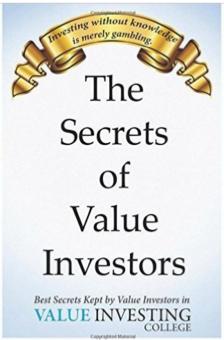 Take a Step Forward and Register Now. GO passive income.