Learn How To Make Real Estate Investment Returns of 10-15% A Year
About this Event
Singapore's GIC and Temasek (through Mapletree) have started to invest in offices in Australia. They are considered one of the best funds in the world. If GIC and Temasek are doing it, our strategy cannot be wrong. Our investments are on the right track.
DO YOU KNOW:
Australia commercial real estate investments can generate 10-15% returns a year
Our current investments achieve an annual return of 10-15% per year comprising of both rental yield and capital gain.
By investing through a fund structure, we achieve economies of scale in investment and diversify your risks across many properties
You become shareholder
Your investment return is tax-free
You need not provide personal bank guarantee for property loans when you invest through us
We partner with a Registered Fund Management Company regulated by Monetary Authority of Singapore (MAS). FOR ACCREDITED INVESTORS ONLY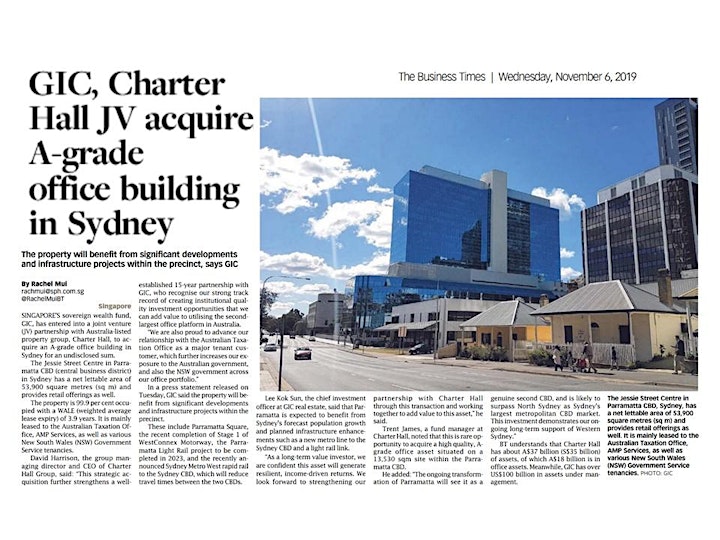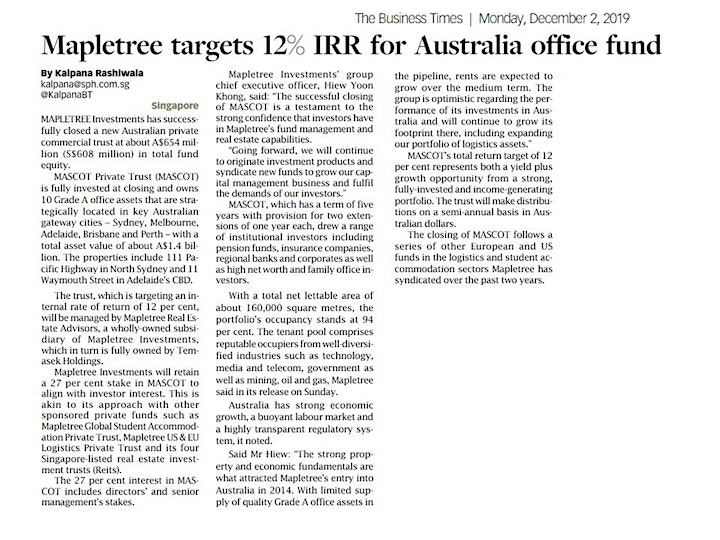 ABOUT THE SPEAKER:
David is the director of a fund management company regulated by Monetary Authority of Singapore (MAS). He managed funds that invests in the local and Australia real estate market. He is also directors and shareholders of various businesses and companies.
Over the years, David has also given sound advices to many investors in sourcing, marketing and managing their real estate investment portfolios. He has advised many investors who have built up very strong and profitable portfolio in commercial & industrial real estate investments.
David has gained recognition in Singapore and overseas for his insights and in-depth analysis of the real estate industry. He is often interviewed on TV (Channel 5/8/U/NewsAsia, Foreign News Channels), radio, and newspaper for his views and analysis in real estate market trends and related issues.
Come hear for yourself how you could take part in this investment with us! No Obligations! REGISTER YOUR INTEREST NOW
THIS IS A WEBINAR DUE TO THE COVID-19 CIRCUIT BREAKER!
Date: 27 August 2020 (Thursday)
Time: 2:00 to 4:00pm
Date: 28 July 2020 (Tuesday)
Time: 7:30pm to 9:30pm
FOR OTHER DATE AVAILABLE, PLEASE WHATSAPP / MESSAGE YOUR NAME, TO +65 9111-6208
FOR AGENT, REGISTER YOUR INTEREST HERE: http://bit.ly/2RfN8GM