Learn The Secret To Consistent Trading Profits With Corporate Trading Strat...
Description
Hi there,
if you think the current all-time high markets are scary now, I'm pretty confident your trading strategy revolves on simple technical analysis where your charts show the "peak" of your trend lines.

Hi, I'm Guang Sheng, a top trading representative and one of the rare investing souls that believe 90% on fundamental and 10% on Technical Analysis. I am also the only trainer in Singapore who is an expert in Corporate Action Trading Strategy.

Perhaps you've heard of me on Investing Note where I'm ranked all-time #1 in Followers and Hit rate.
Now here's why I live and breath fundamentals:
1) Remove Unwanted Overpriced Goods: Cost matters. Purchase price, more than the selling price, determines the return on investment. Fundamentals reveal high-fliers that may be closer to the end of their runs than the beginning.
2) Ignore Hunches and Headlines: Good companies aren't always good stocks, and basing decisions on hunches and headlines is not an investment strategy. Fundamentals don't rely on making investment decisions solely on one or two sentences of hype.
No more getting hyped over unsubstantiated claims, rumours, and online tips — or your next-door neighbour. Leave impulse buying for the supermarket and out of the stock market. Fundamentals teach you patience.

3) No Love-struck Stocks: Falling in love with a stock can bring reward, satisfaction, and visions of a long-term relationship. Trouble is, a stock won't love you back. If shares head south, you have to be ready to break it off and sell. Fundamentals teach you to stay disciplined and keep diversified. Have a philosophy that you stick to that can be easily replicated and consistently applied. Don't waver.
By having a good understanding of corporate actions, you can get a clear view of the company's direction and immediately identify when to buy or sell a particular stocks.

If you would like to know the hidden gems in the market to skyrocket your financial destiny, join me in my upcoming Corporate Action Seminar!

The secrets I'll reveal will be UNLIKE any other investment events where "gurus" usually reveal charts and trend lines. I'll be giving a breakdown on how to use Corporate Action to instantly identify winning stocks and explain the details in an easily digestible manner.

Please register early as seats are limited! See you there!

Li Guang Sheng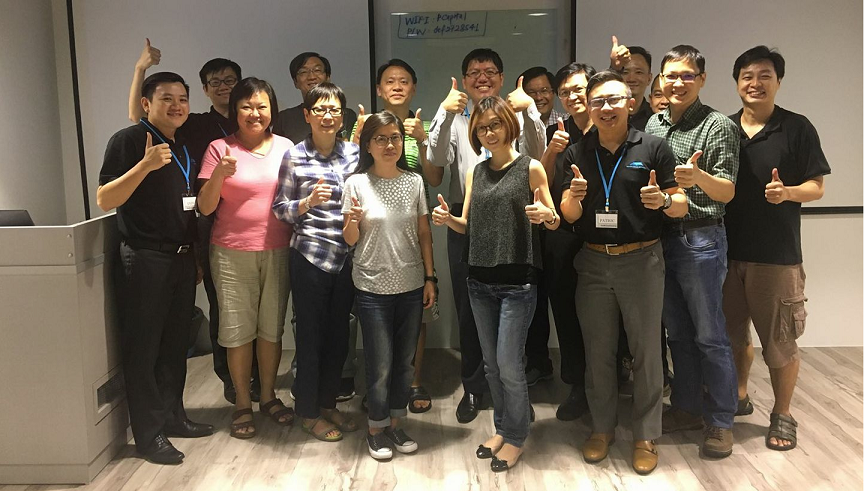 ---
Corporate Action Seminar Outline: How To Build Wealth Like The Rich (FREE 2hrs Seminar)
1) Be familiar with a variety of corporate action events
2) Understand how Corporate Actions impact stock price
3) Discover why Corporate Actions Trading Strategy is so Powerful for profitable trades
4) How To Make Consistent Profits Without Looking At Stock Charts
5) How To Use Corporate Action To Instantly Identify Winning Stocks
6) Get the Unfair Edge in trading the Singapore Stock market
7) Learn more from the Only Trainer in Singapore who is an Expert in Corporate Action Trading Strategy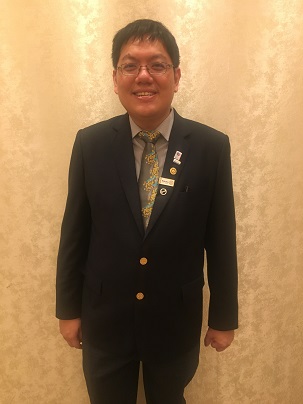 About Li Guang Sheng
Li Guang Sheng is a Principal Trading Representative at Phillip Securities and one of the rare Trading Representatives believing 90% on fundamental and 10% on Technical Analysis.

He joined the stockbroking industry in 2006 and serves the different pool of clients. He was one of the pioneer coaches in Phillip CFD for 1 to 1 coaching to clients. He was also awarded "Top CFD Specialist" in 2015 by Phillip CFD. He has also been mentoring new Trading Representatives since 2011.

He has been awarded "Best Mentor" by Phillip Securities in 2014 and 2016 for guiding new Trading Representatives on how to build their business and do value investing. For Rotary work, he was awarded Outstanding Assistant Governor in 2013/14 and was also awarded the Most Outstanding Young Rotarian D3310 for 2015/16.
---
IMPORTANT NOTES FOR SEMINARS
Please note that under the Singapore Personal Data Protection Act (PDPA) 2012, CyberQuote Pte Ltd respects the privacy of all our customers and visitors, and are committed to safeguarding the personal information you provided to us.
For the event registrations, you will be requested to provide your personal particulars, which include but are not limited to the following:
a) Full Name
b) Contact details, including telephone number/s and/ or email addresses
Please note that CyberQuote Pte Ltd will send out "Email Confirmation", Short Message Service (SMS), events/seminars and marketing via email to all registrants for all CyberQuote Pte Ltd events.
Should you wish to withdraw your consent from receiving events information, please contact us at CQCourse@cyberquote.com.sg. All personal data held by CyberQuote Pte Ltd will be kept confidential, will not use and disclose to third parties.
Disclaimer
The contents of this document, including the terms and conditions, are subject to change and may be modified, deleted or replaced from time to time and at any time at the sole and absolute discretion of CyberQuote Pte Ltd ("CPL"). CPL accepts no responsibility for the results of any actions taken by students after attending our courses, nor for the accuracy or completeness of any material contained herein. Information on courses or any other arrangement of courses, including fees, staffing and class sizes are an expression of CPL's intentions only and do not constitute a firm offer or undertaking to you. CPL reserves the right to discontinue or vary courses without notice and to impose limitations on enrolment in any course. Opinions and projections reflect our opinion as of the date of the analysis and are subject to change without notice. Investors should make their own investment and trading decision based on their own final analysis. All forms of investments carry risks, including the risk of losing all of the invested amount. Such activities may not be suitable for everyone. Past performance is not indicative of future results.

Copyright © 2018 CyberQuote Pte Ltd. All rights reserved. No part of this publication may be reproduced, stored, transmitted in any form of by any means without CyberQuote Pte Ltd's prior written consent.