Description
A project supported by the LearnSG Seed Fund ~ Every Day, A Learning Day
The event objectives are two-pronged, cultural and environmental. The first is to foster the sharing of knowledge and experiences between the seniors and youth and the second, to learn about the marine heritage of Singapore. There will be three activities and the participants will complete them in teams.
Date : 25 May 2019 (Saturday)
Time : 8.00am to 3.00pm
Gathering Point : Marina South Pier Passenger Service Centre - Lobby near the seats
For directions, please scroll further down.
Fee payable : $10/pax includes ferry ticket to and fro SJI
(subsidised ferry ticket cost supported by LearnSG Seed Fund)

Appreciate for participants to register if you are able to attend.
Please complete this form after registration.
Kindly note that there is a $10/pax payable and not Free as indicated. (this listing is for registration only)
We will try our best to conclude our activities on time.
Things to bring:
Wet weather items (umbrella/raincoat)
Water (no drinking source)
Snacks/sandwiches
Covered comfortable shoes + fun and curious spirit!
*there are no F&B amenities on the island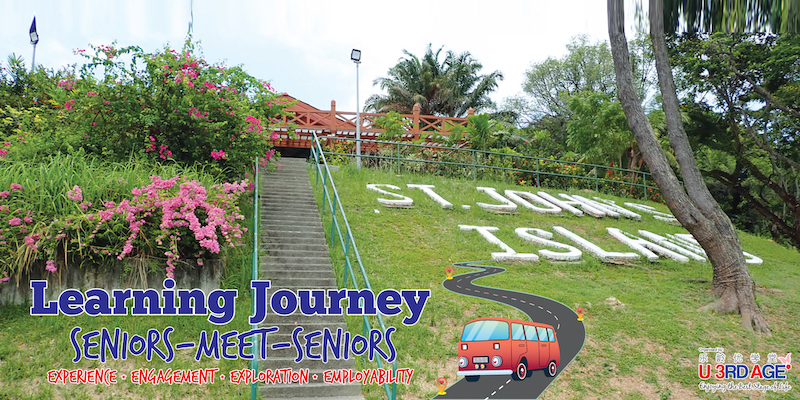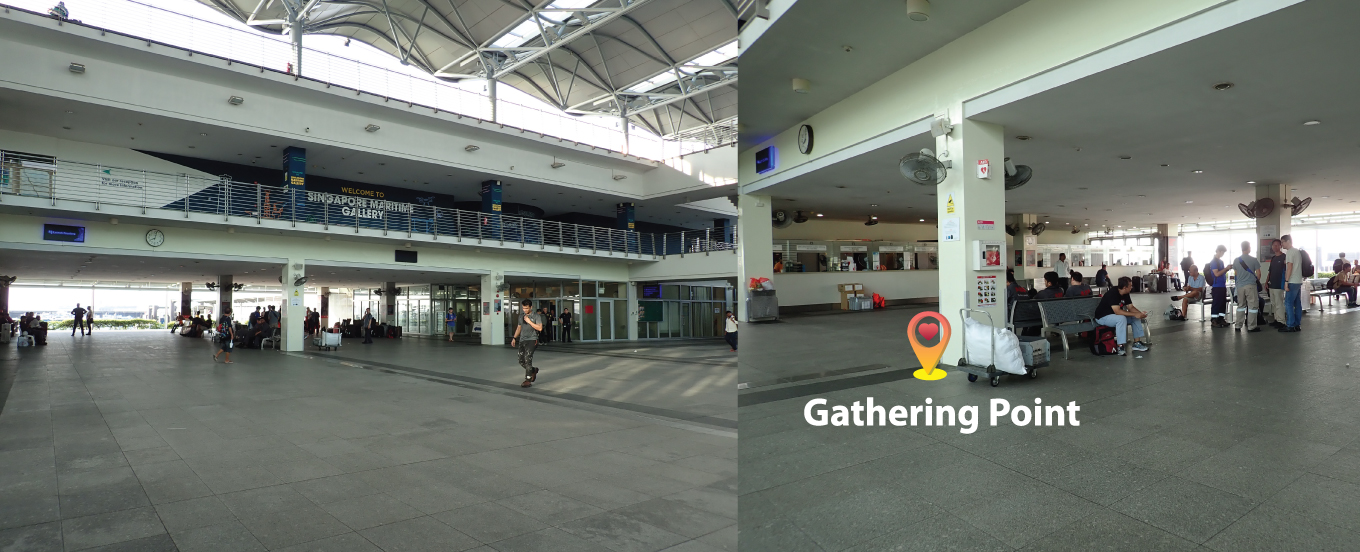 Directions; how to get there
By MRT
-- Marina South Pier MRT station (red line)
-- follow signs towards Exit B, Marina South Pier. Not to be confused with Marina South Cruise Centre - this one is for large holiday cruise ships.
By Bus
-- take bus 402 from Tanjong Pagar / CBD
-- alight at bus stop in front of Marina South Pier
By Car
-- from the direction of Tanjong Pagar, take Exit 2 of MCE
-- from the direction of East Coast, take Exit 3 of MCE
-- from the CBD, use Marina Boulevard
All three goes straight to Marina Coastal Drive
The carpark at the pier is rather small. If it is full, other options are at the Marina South Cruise Centre located further down (700m away) the road or at Marina Barrage (1.5km away).
-----------------
For queries, please contact the organizer or if you would like to subscribe to our monthly newsletter.
Email u3rdage.carol@gmail.com
In registering for this activity, you consent to the collection and processing of your personal information for U 3rd Age Pte Ltd mailing list, in accordance with the Personal Data Protection Act (2012).
You may choose to unsubscribe at any point by sending an email to u3rdagesingapore@gmail.com