Description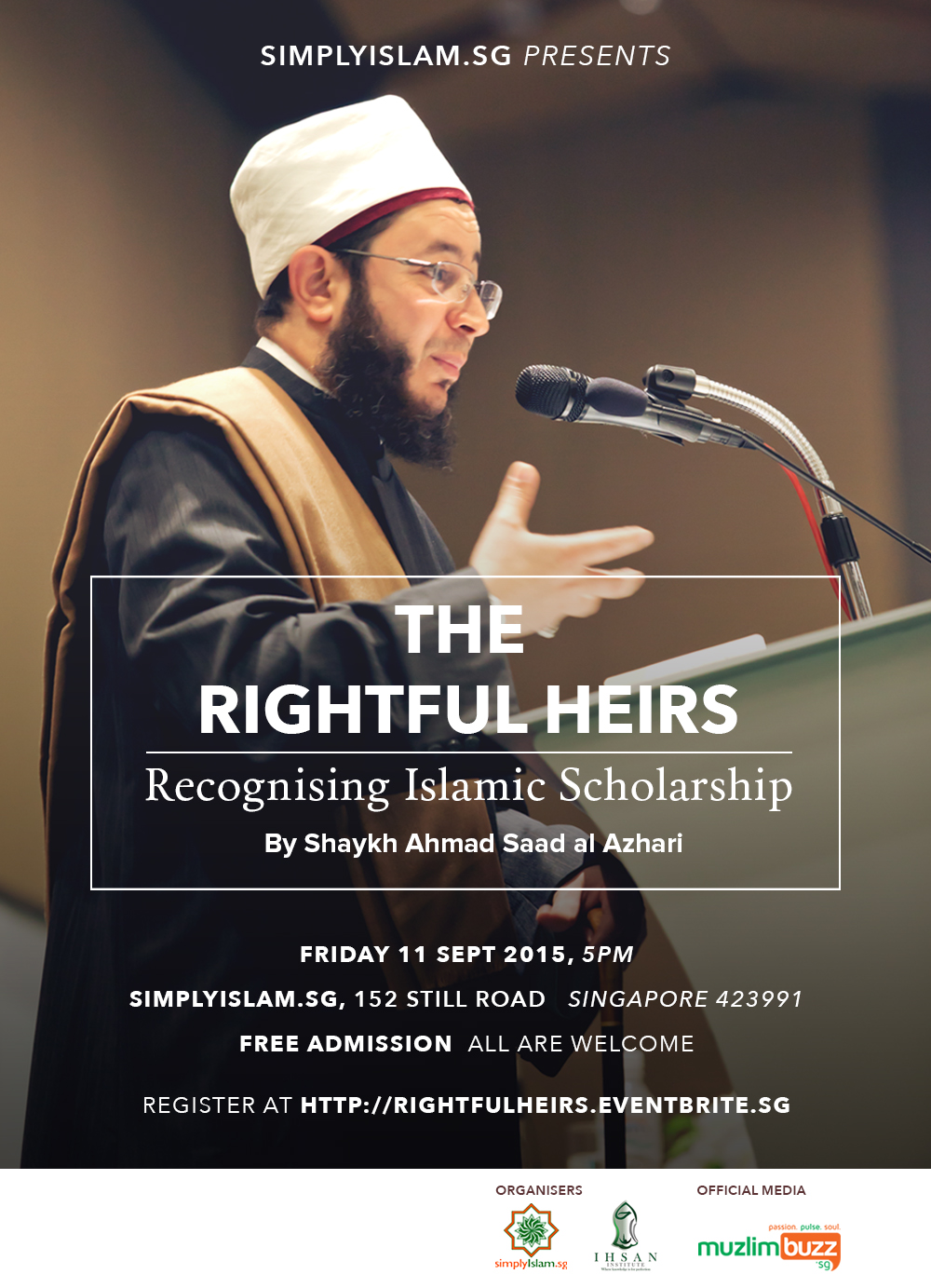 At this day and age, everything is moving fast. Access to information is massively and alarmingly easy. People can take anything to Google, from where to go for shopping to juristic questions. Man thinks he is free, but in fact he is enslaved by his attachment to the BIG machine called 'the Internet' which, in spite of solving simple questions, adds to the confusion.
People, young and old, men and women, do not know in reality who is an Islamic scholar and what is Islamic scholarship. The Prophet Muhammad ﷺ prophesied this dilemma of "absence of genuine scholarship" and "emergence of ignorant self-acclaimed scholars" who "lead and mislead".
It was narrated from Abu Musa that the Messenger of Allah (ﷺ) said: "After you days will come when ignorance will become widespread, knowledge will disappear and there will be much Harj." They said: "O Messenger of Allah, what is Harj?" He said: "Killing."
What is Islamic scholarship? Who is an Islamic scholar? Can any speaker be regarded as a scholar? Can I take the matters of our religion from anyone? The erudite Islamic scholar, Muhammad Ibn Sireen said: "This is a matter of religion, so look whom you are taking your knowledge from".
What is the difference between 'ilm (knowledge) and thaqafah (being well-read and well-spoken)? How can I recognise a scholar and what makes it so special? How can I save myself and my family from this confusion and why is it so dangerous not to do so?
The speaker will answer the above questions in his discussion of the topic of The Rightful Heirs and elucidate on the importance of qualified scholarship.
Event Details
Date: Friday 11 September 2015
Time: 5 pm
Venue: SimplyIslam.sg [152 Still Road Singapore 423991]
Admission is FREE. All are welcome.
Registration is required.
Organiser of Lecture "The Rightful Heirs: Recognising Islamic Scholarship" by Shaykh Ahmad Saad Al-Azhari
Traditional. Progressive. Dynamic. Experience the Beauty. SimplyIslam.
The As-Siddiq Centre for Islamic Studies Pte Ltd, commonly called SimplyIslam, is a private organisation dedicated towards education, social & community development, literary services and humanitarian services to facilitate progression of society. SimplyIslam is committed to the retention of tradition, culture & esteemed values whilst integrating contemporary challenges facing humanity today.  SimplyIslam's mission reflects its fresh and innovative approaches to communicate the beauty of Islam, whilst being deeply rooted in Islamic Sunni traditions, with a progressive & dynamic approach to modern life.