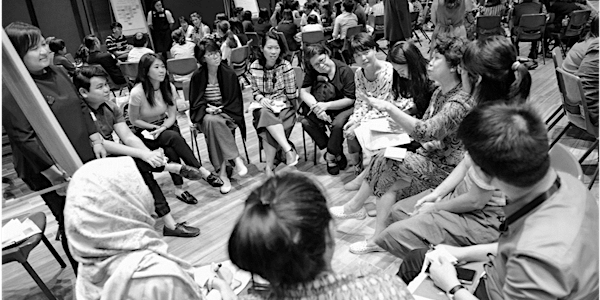 Let's Connect!
Interested in the arts and well-being? Join us for this sharing and networking session to learn from arts, social and health practitioners!
When and where
Location
Lifelong Learning Institute 11 Eunos Road 8 Singapore, 408601 Singapore
About this event
Supporting Well-being through the Arts
You are invited to Let's Connect!, where artists and community stakeholders can engage in dialogues on arts engagement and participation. Join us this June as we explore how the creative modes of expression provided by the arts can provide a rich and rewarding way to support one's emotional, mental and social well-being.
We will hear from arts and community practitioners about carefully designed arts programmes, which allow participants of various profiles, from children to seniors, to build confidence, process difficult emotions and improve their well-being.
This programme is part of Wellness Festival Singapore.
Speakers
Amanda Chong, Poet and Playwright
Chang Mei Yee, Applied Drama Practitioner
May Wong, Head, Allied Health Services, St Joseph's Home
Rosemary McGowan, Applied Theatre Practitioner and Counsellor
Yvonne Farquharson, Founder and Managing Director, Breathe Arts Health Research (UK)
Hosted by Rosemary McGowan.
Details
The hybrid event will be held in person at the Lifelong Learning Institute, Event Hall 1-1, and also be livestreamed via Zoom. Yvonne Farquharson will be joining us virtually.
Singapore Sign Language (SSL) interpretation will be provided.
The presentations will take place from 3-5pm, with networking opportunities available for in-person participants after till 6pm.
To help us with the registration, please select either an in-person OR online ticket.
For online participants, the Zoom link will be emailed you before the event.