Take the challenge to disconnect and reconnect. Reconnect with Nature, with Food and with Yourself. Experience Digital Detox with WANADD.
About this Event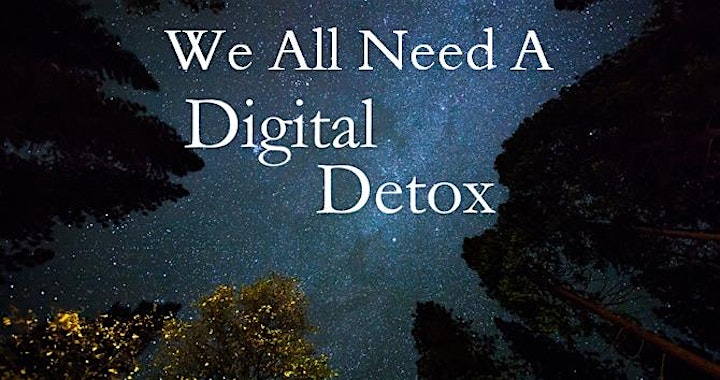 What is Digital Detox?
A digital detox refers to a period of time when one refrains from using tech devices such as smartphones, televisions, computers, tablets, and social media sites.
"Detoxing" from digital devices allow one to focus on real-life social interactions without distractions and be more present and mindful in other activities and experiences.
And once unplug, you are ready for the journey....
What to Expect?
This is a 4.5hr~ event which is highly recommended for everyone who need a moment to recharge.
You will break off from your mobile phone and other devices during the session and be connected with nature, with food, with like-minded people... and with yourself.
The first half of the session, we will be spending time with nature, inspired by the Japanese way of nature immersion known as Shinrin-Yoku or Forest Bathing- a process of relaxation, sensory-base walk which help both adults and children to de-stress, boost health and well-being in a natural way.
The second half of the session, we will indulge in a 6-course meal by one of Singapore Top Restaurant, without the distraction of any electronic devices and simply appreciate the food on the table, which are thoughtfully curated for our body, mind and soul as we slow down and enjoy a meal, for both our physical and mental well-being.
Who Should come?
Anyone & Everyone, who own a phone, tablets or laptop and had unconsciously become little (or alot more) obsession with their small rectangular bundle of tech, and may have addicted to these devices but not even knowing it.
A Digital Detox session allow one to notice everything around us and connect with what's going on with the world right outside our eyes, rather than through a phone.
This session will help form a healthier habits if we want to have a good relationship with social media and technology in the years to come, as it won't be going anywhere!
Ideal for family bonding, for couple, for friends, for singles, for like-minded soul and for any occasions.
The Package:
Mid-week Digital Detox
- Reconnect with Nature*, through Forest Bathing guided by our Certified Nature and Forest Therapy Guide
Duration 2.5 hours
- Reconnect with Food, thoughtfully curated by our amazing choice of restaurant
Duration 1.5 hours~
Every Wednesday
Morning Detox 9.30am to 2.00pm
An exclusive session for up to 4 guests
*This session will take place at one of Singapore Best Rooftop Gardens
*Drop us an email if you're interested to find out more about this event. We look forward to connect with you.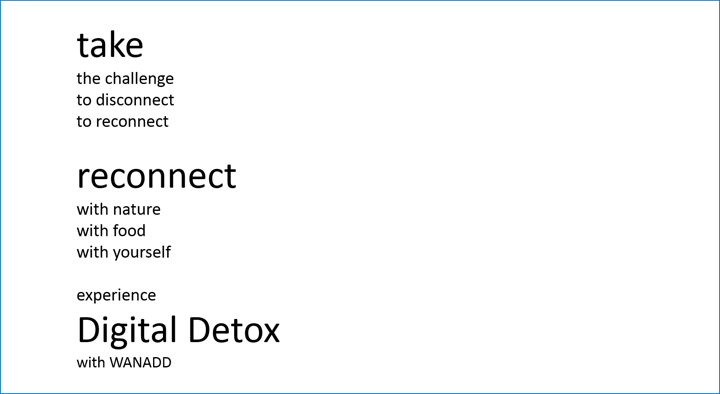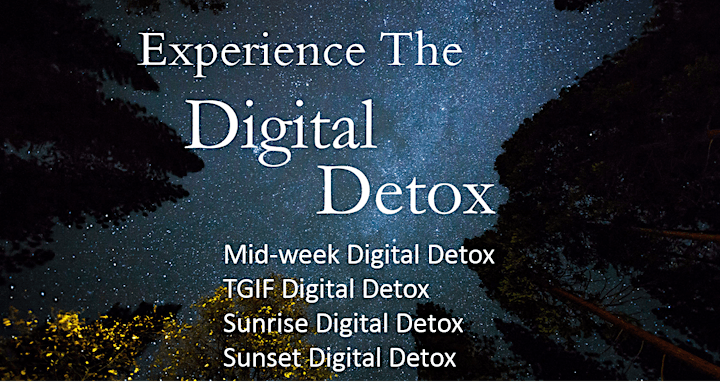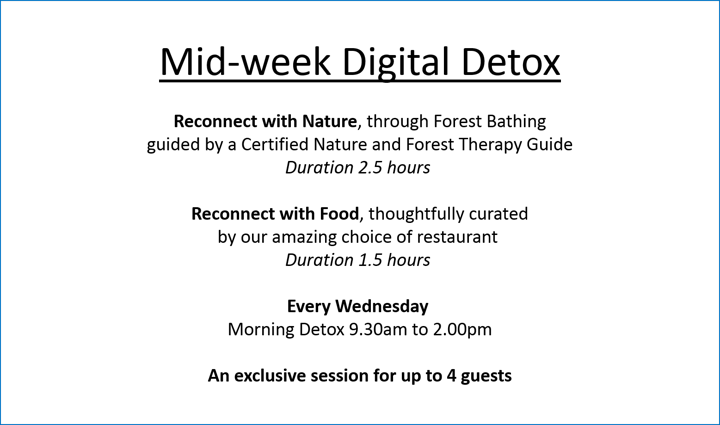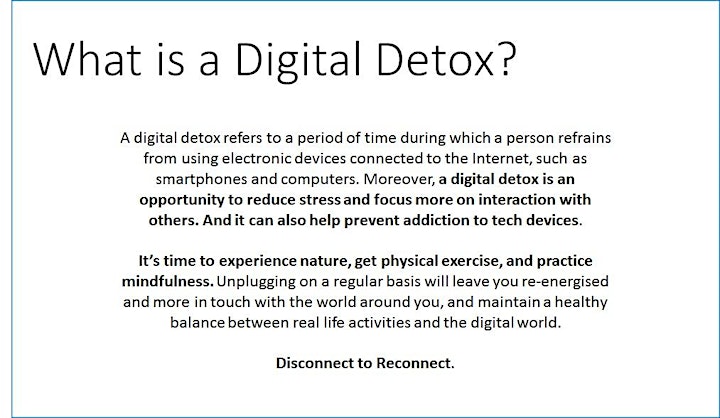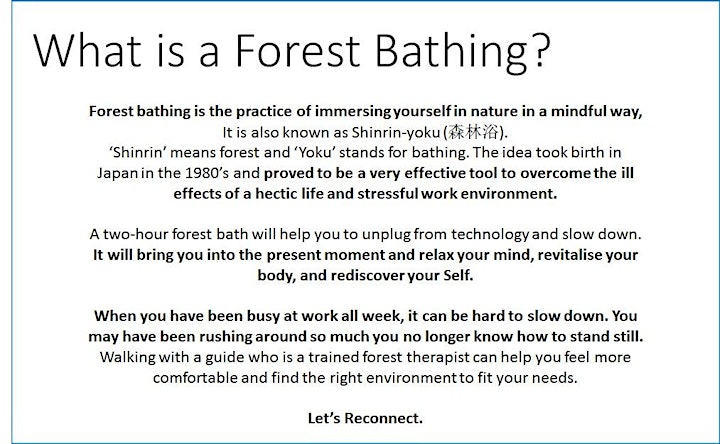 Contact us now to find out more about other Detox programs: Mid-week Detox, TGIF Detox, Sunrise Detox and Sunset Detox.
You can ask for a private session, for your special occasions or a corporate event!
We'd love to hear from you.