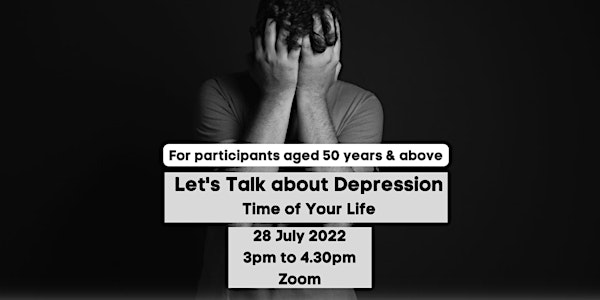 Let's Talk About Depression | Time of Your Life
Find out more about depression and how to identify its symptoms.
About this event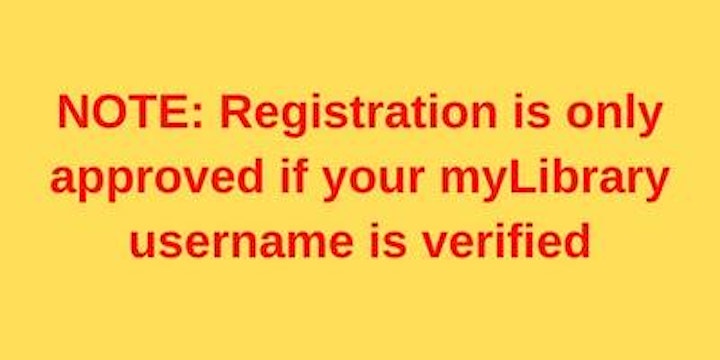 Important Notice
This programme/event is open to members of the National Library Board, Singapore. Please ensure you have your myLibrary username on hand before proceeding with the registration. If you do not have a myLibrary username, you can create one here: https://account.nlb.gov.sg/.
About the Programme
"It is natural to feel sad or lonely, especially when dealing with life struggles or personal loss. But when such feelings become overwhelming, they may affect your emotional and physical well-being and keep you from living a fulfilling life. 
Depression is characterised by persistent feelings of sadness, low mood and a general loss of interest in previously enjoyable activities. It is more common than you might think and can affect anyone regardless of age or gender. 
While one in 16 people in Singapore have experienced depression at some point in their lives, seeking help can be challenging due to several reasons such as the lack of public awareness and social stigma. This talk aims to equip you with the necessary knowledge on depression by addressing the following questions:• What is depression?• What is the difference between sadness and depression?• How and where can one seek help?
Learn more about depression and be empowered to better manage your own mental health today."
About the Series
The Time Of Your Life (TOYL) programme series features informative talks, creative workshops, book clubs, and learning communities for those aged 50 and above. Seniors can expect to stay relevant with these programmes that cover a wide range of topics such as health, personal finance, technology, and the arts.
Online Programme/Event Administrative Information
This programme is conducted entirely online. You may access Zoom via the app or using a web browser
Please ensure that you enter a valid email address as you will receive an email with the link to the online programme/event near the day of the programme/event
The link of the programme should not be shared with others
Do ensure you have a strong internet connection. Using your mobile data is not recommended
The National Library Board, Singapore (NLB) reserves the right in its absolute discretion to disqualify or refuse admission to any registrant without any reason and notice