About this Event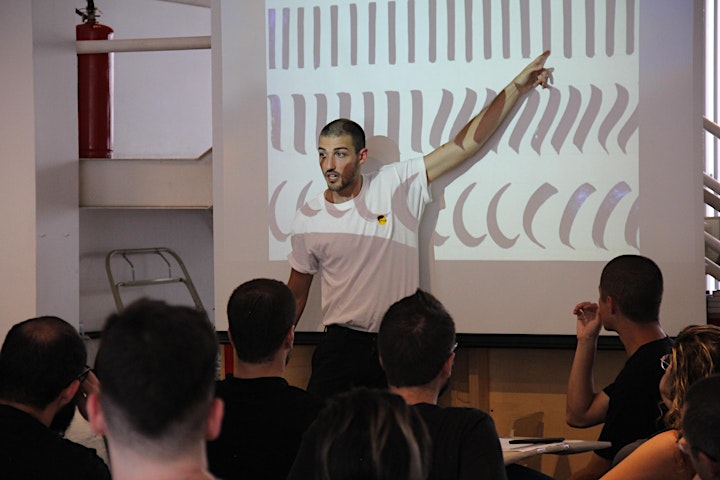 Gaston the Painter is an Australian Signpainter and Lettering Artist focused on hand drawn letterforms. He has a unique personality in the field of typography, calligraphy, handlettering and shopfront arts. He invites you on a journey to broaden your perspective on the possibilities of lettering in visual communication.
Gaston is starting his world tour in Singapore and we are very excited to welcome him and to provide this unique learning opportunity to learn Hand-Drawn Letter Styles for Visualization Posters and Graphic Recording.
His aesthetic derives from years of adhering to the practice of Graffiti and Signpainting, and fusing these styles with the digital tools and practices of today.
Apart from painting signs, Gaston designs logos, typefaces, products, hosts type events, and travels the world teaching his letter styles.
Maximum 20 participants
Don't miss this unique opportunity to learn from Gaston!
Gaston will teach Lettering casuals - 2 lettering styles:
ARCHITECT CASUALS
Architect Casuals is a practical, versatile style of Lettering, originally taught to designers and draftsmen in Technical Drawing courses.
This typographic style ensured speed, legibility and uniformity in pre-computer work environments. It was be found in architectural plans, blueprints, or in the handwriting of senior designers.
Architect Casual letters can be pushed, pulled, squished or stretched, and will creep into your handwriting quicker than you expect!
In this workshop you will learn the origins of this alphabet, it's variants, and it's rules – so as to later break them and create your own style!
PAINTER CASUALS
Indispensable in a Signpainter's repertoire, the Painter Casuals originate from the tradesmen's need of having a quick and versatile style up their sleeves when working with the paintbrush.
This slick and personal style changes from hand to hand, and is considered a 'Signpainter's fingerprint', because of how recognisable each painter's handiwork would become. Whether performed with a marker or a brush, these letters pack a punch and carry a lot of character!
Armed with pencils, markers, and brushes, Gastón will teach you the strokes and mechanics that constitute this particular style, it's rules and characteristics, and will help you develop your very own style of Painter Casuals!
As a participant you will receive - sponsored by Neuland:
1 Neuland My little Sketch Book
1 Neuland TwinOne, chisel/brush nib,010 Outliner
1 Neuland TwinOne, chisel/brush nib,500 Yellow
1 Neuland SketchOne (0.5 nib)
Practice sheets from Gaston
Booklet on Architect Casuals from Gaston
Who is it for?
Are you working in an area where communication and collaboration between people is essential? Maybe you work in one of these roles...
Manager & Team Lead
Project Manager, Agile Coach, Scrum Master or Iteration Manager
Trainer, Coach or Facilitator
Teacher
Coach
Whiteboarder
Visual practitioner
Graphic recorder
Lettering enthusiast
...then this training is especially for you!