TAKE NOTE - We are now conducting this seminar as an ONLINE Zoom Webinar!
About this event
💥 NOTICE (as of 8th May):
Due to the new Covid19 Restrictions, we are now conducting this event as an online WEBINAR!
Please register with your accurate particulars to obtain access link.
____________________________
ENTREPRENEUR 5.0
Learn the New Rules of the Post-Covid Game, and Build Your Profitable Enterprise in this New Landscape!
You've upgraded your phone, your laptop, even your software & apps. Why can't we see the need to upgrade our business strategies & mindset?!
A LIVE onsite seminar that will shed light on the post-Covid economy, set against the Industry 5.0 phenomenon. This event is great for aspiring entrepreneurs, current freelancers, and independent professionals looking to be ahead of the curve, and leverage on the current disruption to build & grow your business!
Now you can gain insights into how the world's leading entrepreneurs have shifted their thinking & behaviours in this Economy 5.0!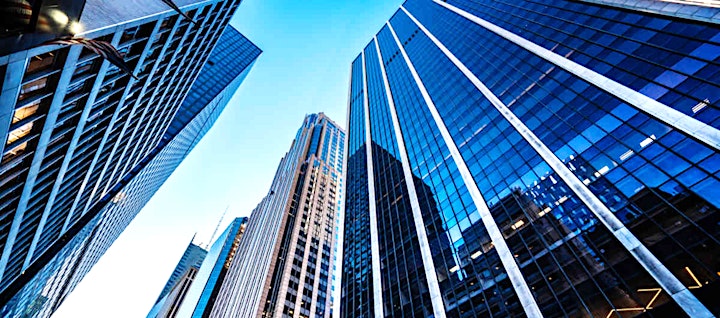 WHAT IS ENTREPRENEUR 5.0?
The big topic at the upcoming G20 Summit is 'Society 5.0'.
Society 5.0 is a new concept created by the Japanese Government to describe the coming 5th revolution, which was suppose to start in 2020.
5.0 is an integration of our human thinking with A.I, real-time data and the power of the crowd. It's the end result of the technological revolution, leading to a social revolution. It is a dramatic upgrade from Industry 4.0, and it will be led by upgraded entrepreneurs - Entrepreneur 5.0. Japan had big plans to showcase Society 5.0 at the 2020 (now 2021) Tokyo Olympics, and to show that this society will lead to a global revolution.
THIS IS FOR YOU, IF YOU ARE:
✅ Current Entrepreneurs wanting to scale your micro outfit
✅ Freelancers or giggers who want to take advantage of the shifting landscape
✅ In-between jobs wondering how to start your own hustle
ENTREPRENEUR 5.0 Seminar will show you strategies of the world's leading entrepreneurs who have leveraged on the 'Covid19 Wave' to achieve massive results!
Learn how to transform the value of your company, your customers, your team and your time at E5.0!
🔥 4 REASONS WHY YOU MUST ATTEND THIS SEMINAR!
✔ Get insights into the Industry 5.0 landscape & take advantage of the economic disruption!
✔ Obtain knowledge, tools & frameworks to start designing your own enterprise!
✔ Learn the strategies that has helped us turn over $300M in global sales in 2020 alone!
✔ Networking opportunities with other like-minded entrepreneurs!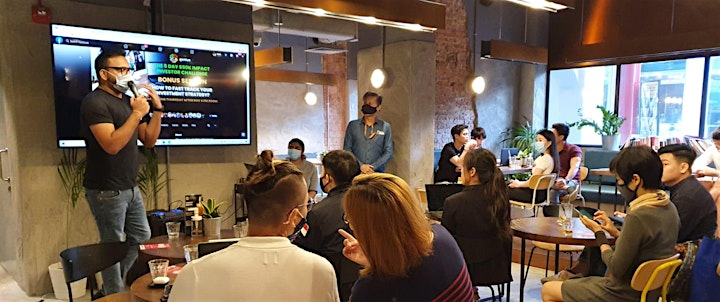 Hear from our team of
SEMINAR SPEAKERS ️️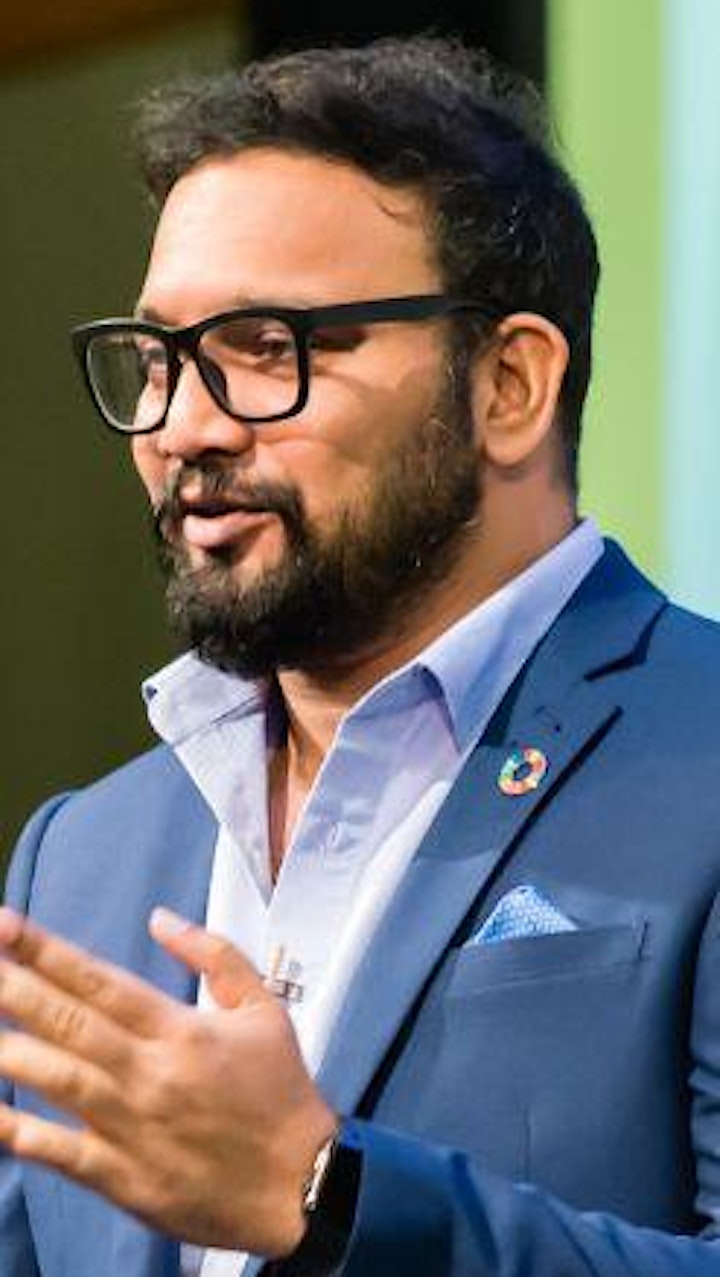 📢️ SURAJ NAIK
Suraj is the Chief Marketing Officer and Group Director of the global educational conglomerate Genius Group, which is the world's largest entrepreneur education group with over 1.4 million members in over 200 cities. The Singapore office is part of this entrepreneurial movement that supports businesses especially in the knowledge industry.
Suraj's areas of expertise range from setting up remote development and digital marketing teams, marketing automation, CRM, big data, consulting and entrepreneurship.
Suraj has been responsible for generating huge leads and conversions during this pandemic. He will be sharing the secrets of Society 5.0 that is rapidly changing the current economic landscape, and give piercing insights to how you can take advantage of Entrepreneur 5.0!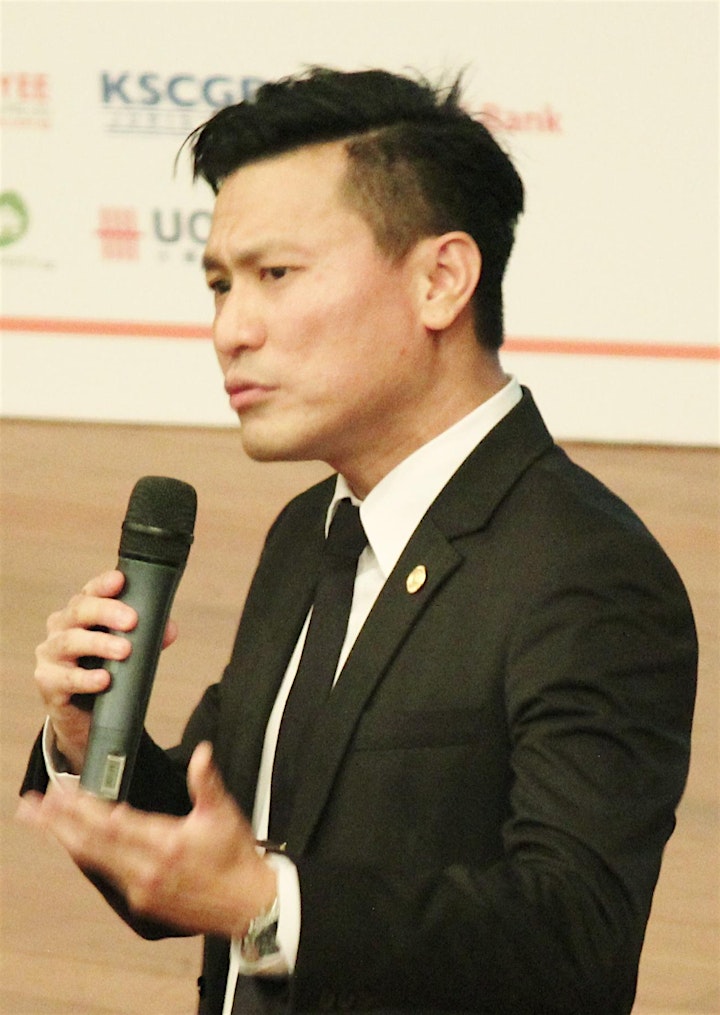 📢️️ GLENN LIM
Glenn Lim is a Biz Breakthrough Specialist & Master Trainer for entrepreneurial training programs. He is the Country Leader for GeniusU (Singapore), as well as the Chairman for BBSG (Business Breakthrough Singapore). Glenn is highly credentialed in the areas of personal & business development, and runs several knowledge-based entities targeting different market sectors.
Glenn's specialty is in innovative guerilla business development. Utilizing modified Blue Ocean strategies, he has helped clients & businesses perform drastic pivots & change mgt since 2015. He has since distilled these strategies into training systems to enable businesses to breakthrough & capture new markets!

Remember, we are now conducting this event as an online WEBINAR. You have to submit your correct particulars in order to receive your Zoom link and updated changes etc
💥 REGISTER NOW! 💥