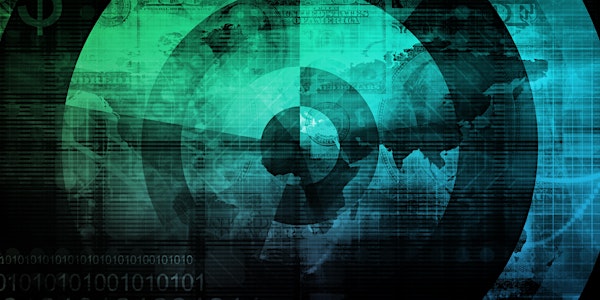 Leveraging Cutting-Edge Technologies to Combat Financial Crimes
Singapore Standard Time 8:30 AM-12:45 PM (GMT+08:00)
When and where
Location
Singapore Marriott Tang Plaza Hotel 320 Orchard Road Singapore, 238865 Singapore
Refund Policy
Contact the organizer to request a refund.
About this event
Strengthening protection through advanced analytics, AI, machine learning, and regtech technologies
Digitalisation has presented opportunities and challenges. Technology as a tool is a two-edged sword capable of swinging both negatively and positively depending on who is swinging it. The same can be said for financial crimes, while it serves investigators and prosecutors in their fight against crime. It has also given criminals an easy way to carry out fraudulent practices.
The fight against money laundering and other financial crimes is a never-ending battle. No sooner have financial institutions got to grips with one crime, than the criminals have moved on to new methods and alternative strategies are required.
The rise of the digital economy during the Covid pandemic has opened up new avenues for financial crime and the perpetrators have been quick to exploit them. Often financial institutions are hampered by outdated legacy systems and software which make it hard to comply with updates and new measures which are introduced to reinforce AML frameworks. The criminals, by contrast, are nimble and can pivot their methods fast.
The United Nations Office on Drugs and Crime estimates that US$800 billion to $2 trillion is laundered through worldwide financial systems each year. That's an astonishing 2-5% of global GDP.
In this ongoing fight against financial crimes, financial institutions must stay ahead of the new ways bad actors are trying to infiltrate the banking system. Increasingly, technologies such as advanced analytics, artificial intelligence (AI), and machine learning (ML) have become the ammunition deployed by banks to bolster their frontline defence.
From Artificial to Real – Harnessing the Potential of Advanced Analytics, AI and Machine Learning
With financial crime on the rise, financial institutions are increasingly looking to artificial intelligence to help them get the upper hand.
Most financial services companies are aware that artificial intelligence is getting faster and cheaper and offers a smarter way to tackle financial crime. For example, AI can scan enormous amounts of data and identify patterns, behaviours, and anomalies faster than any human can.
It can analyse voice records and detect changes in emotion and motivation that can give clues about fraudulent activities. It can investigate linkages between customers and employees and alert organisations to suspect dealings.
Singapore as one of the major financial hubs has worked together with the regulatory agencies in the fight against financial crimes like money laundering and terrorism financing (ML/TF). The regulatory authorities and law enforcement agencies have garnered efforts to tap public-private collaboration and catalyse the effective use of enabling technologies to prevent criminals from abusing the financial system.
Singapore financial institutions are also looking at better ways to stay ahead of the bad actors and keep the robustness of the entire ecosystem.
This points to the question- How can financial institutions take advantage of the tools and techniques available now, while preparing themselves for what the future might look like?
OpenGov Asia is pleased to invite you to our exclusive event aimed at imparting knowledge on how Singapore financial institutions can accelerate the adoption of cutting-edge technologies like advanced analytics, artificial intelligence (AI), and machine learning to fight the ever-evolving financial crimes.
This session will serve as a great peer-to-peer learning platform to gain insights and practical solutions to understand the value of innovative technologies available to identify and prevent nefarious transactions while delivering quality customer service and remaining compliant.
We will be discussing:
Applying real-world AI & analytics capabilities to quickly identify fraudulent transactions and to make timely, data-driven decisions for better outcomes
Identifying opportunities to apply digital solutions such as AI and machine learning to financial crime functions to speed decision processes, elevate data quality and create operational efficiencies
Conducting institutional AML risk assessment and analysing regulatory expectations of AML oversight to gauge required economic and human resources
Reviewing unique AML challenges such as billions of pages of documents currently circulating in trade, extensive third-party networks, and complex transaction lifecycles and deal structures to establish systemic needs and potential oversight gaps
Evaluating the connections (or lack thereof) among customers, devices, open accounts, and account data to detect patterns and anomalies to nail synthetic identity fraud
Incorporating adaptive real-time fraud detection systems, for both outbound and inbound payments to combat illicit payments
Predicting fraudulent transactions in real-time – and reducing false positives – based on changes and inconsistencies in customer behaviour patterns
Reducing false positives to boost customer satisfaction, protect revenue, and lower costs
Deploying technological tools to enhance the speed, precision, and effectiveness of human efforts, for a more responsive, compliant, and profitable organisation
Who should attend:
Chief Compliance Officers
Heads of Fraud and AML
Chief Risk Officers
Head of KYC / Monitoring & Screening
Head of Fraud Prevention and Analytics
Head of Investigation
Head of Customer Experience – Fraud & Security
Chief Legal Officers