Multiple Dates
Life & Wealth Mastery Seminar: Know Your Number, Know Yourself [FREE]
Sales Have Ended
Ticket sales have ended
Hi There Thank you for your registration. We are SOLD out for this event. Please leave your contact with us. We shall inform you for our upcomin event. To Your Success UCMHP CS Team
Sales Have Ended
Ticket sales have ended
Hi There Thank you for your registration. We are SOLD out for this event. Please leave your contact with us. We shall inform you for our upcomin event. To Your Success UCMHP CS Team
About this Event
CRISIS COMES WITH OPPORTUNITIES
This is the best time for you to relook into your life and reset your life mastery strategies.
What are you?
What makes you who you are today?
And who will you become?


What are your hidden potentials?
WHAT IS YOUR LIFE PURPOSE?
From the day we came to this world, we were born with some hidden potentials that we wouldn't know until we have grown up and seek to find out by ourselves by trial and error.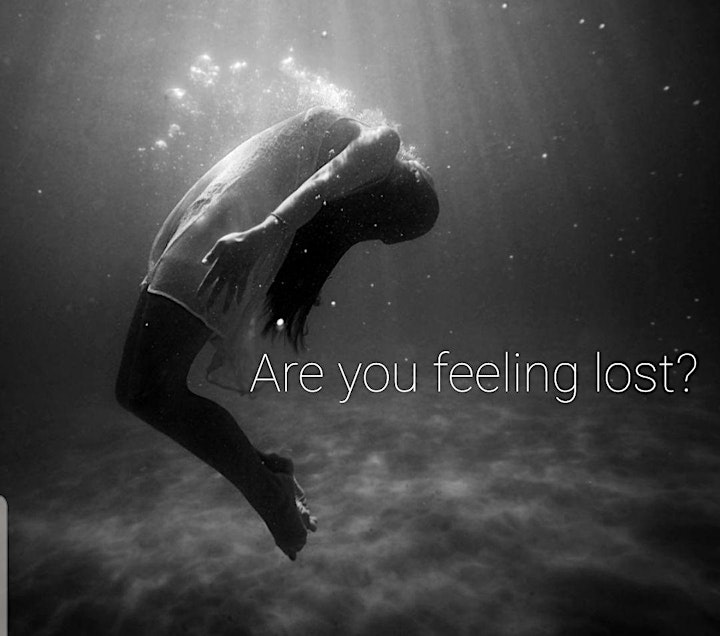 Are you feeling lost in life right now?


Would you like to get clearer with your life direction?
During this kind of economic climate and COVID-19 pandemic, everything seems to be put on hold or either on pending/hiding mode.
Regardless of what is going on, life must go on.
But 
how do you move on from here?
Do you need to wait until everything is over?
When is it a good time to restart again or resume whatever you were doing?


DECODE THE SECRETS OF YOUR LIFE, HEALTH, WEALTH, RELATIONSHIP AND BUSINESS OPPORTUNITIES at LIFE MASTERY SEMINAR.

Did you know that there are secrets of life hidden behind your birthdate?
You can use it to find out who you actually are and it also can hep you understand yourself and your hidden potential better which will help you have clearer life direction and make better decisions in life.
We can help you unlock your life secrets with your birthdate (and some simple UCMHP numerology calculation) at our Life Mastery Seminar by Dr Bernard Yeo, The World's 1st Chracter Coach and the founder of UCMHP Academy.
At this Seminar, you will learn how to:
✔️ Discover the ultimate keys to career, business and lifetime success.
✔️ Reveal the multi-millions dollar hidden talents within you that you have not activated.
✔️ Recognise how to leverage on golden opportunities, human capital development, financial resources.
✔️ Identify your strengths and overcome your weaknesses to achieve predictive success outcome.
✔️ Learn how to find your most compatible business partners and grow a successful business empire.
✔️ How to improve your team relationship and engagement.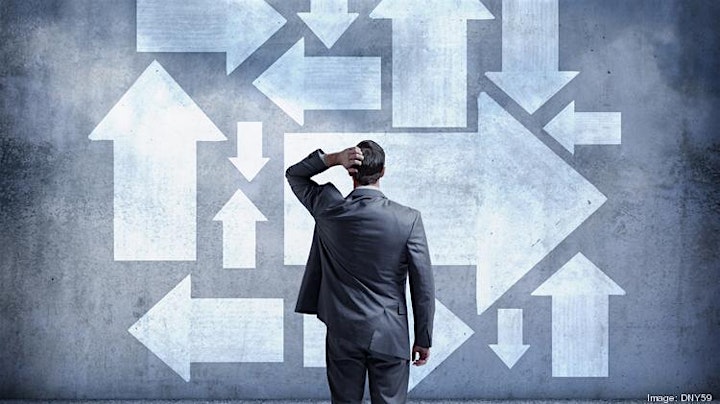 WOULD YOU LIKE TO HAVE A MANUAL TO MASTER YOUR LIFE?
All of us need to know more about ourselves, in order to make better decisions.
Wondering what lies ahead of us and beyond and especially during this Corona virus outbreak?
How to strategize your life, work/business, investment, relationship and health for the most optimal outcome?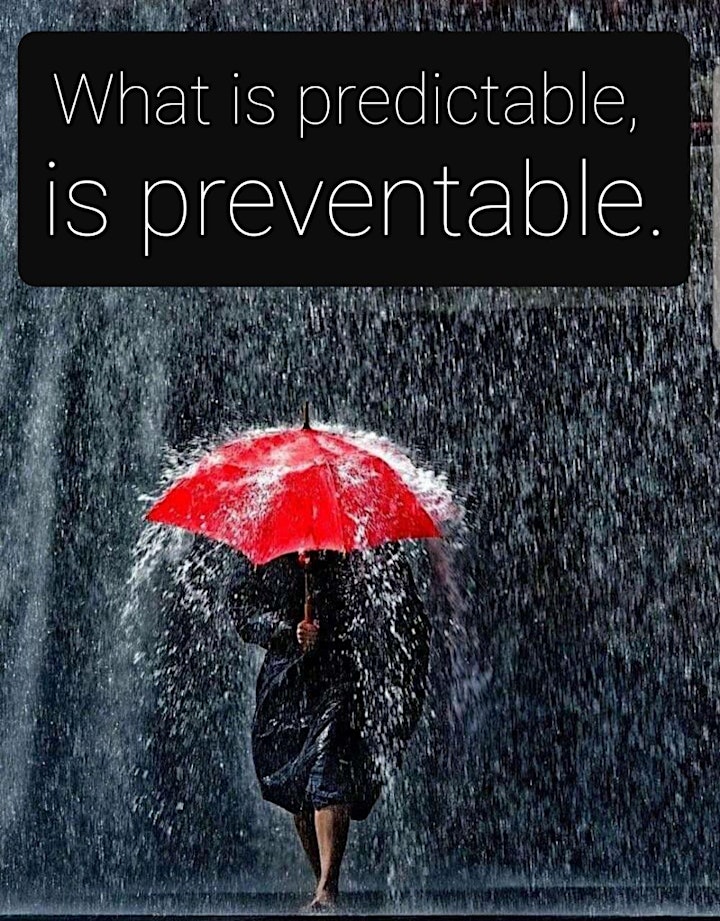 Who is Dr Bernard Yeo 
\?
Dr Bernard Yeo is The World's #1 Character Coach.
The founder and chief researcher of UCMHP. In recognition for his outstanding research, he was conferred with a Hon Phd in Human Capital Development & Human Profiling!
For more than a decade, his teachings has helped thousands of people transformed their life on relationship, financial, health, business, investment and more!
Dr Bernard is Leading Authority in Character Development where many experts came to learn from him! And he is the Author of 2 best-selling books "Know Your Numbers, Know Yourself and "Chart Your Yearly Outlook" that helped many people discover many opportunities in life.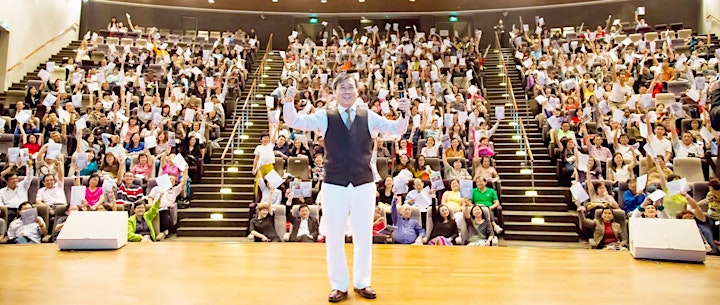 IF you UPGRADE your FREE TICKET to VIP TICKET, you can enjoy these BONUSES:
BONUS #1: FOR VIP TICKET ONLY
PERSONALISED REPORT
The First 25 Registrants will receive a FREE personalised report (This is worth S$250)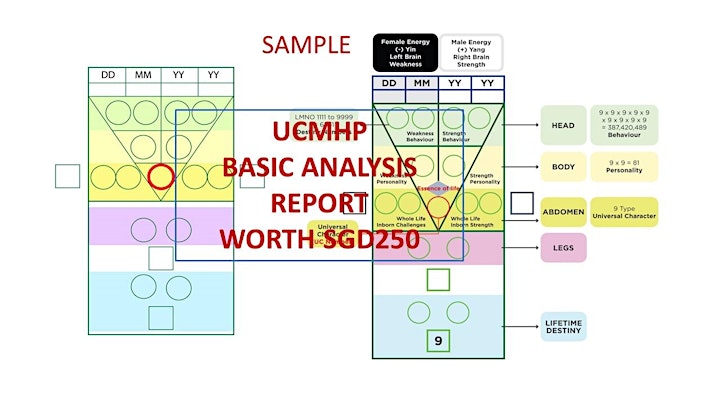 BONUS 2# FOR VIP TICKET ONLY
LIVE COACHING BY DR BERNARD (FOR 4 LUCKY VIP PARTICIPANTS ONLY)
LIVE Coaching by Dr Bernard for 4 LUCKY persons. Dr Bernard's time is extremely valuable. He normally charges USD $2,000 for 1-to-1 consultation.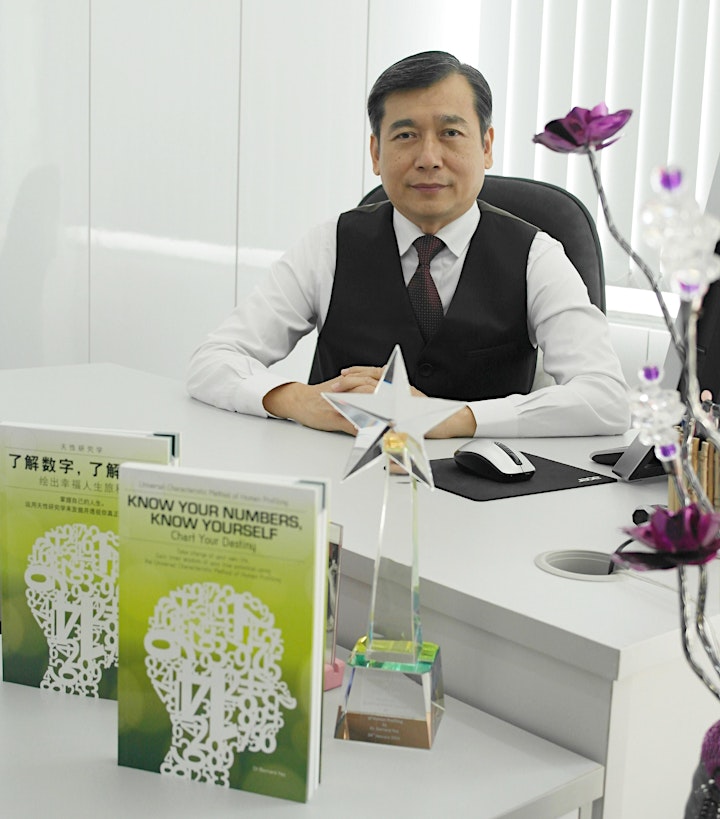 BONUS 3# FOR VIP TICKET ONLY
VIP SEATING AT THE FRONT
☕Coffee, Drinks 🥤and Biscuits🍪
Opportunity to interact closely with Dr Bernard during the question and answer session.
REGISTER NOW & JOIN US:
DATE: Friday 27 March 2020
TIME: 2pm - 5pm.
VENUE: UCMHP Academy, 3 Irving Road, #01-09 Tai Seng Centre, Singapore 369522 (Tai Seng MRT, Exit A)
Seats are limited for a small group of people who take action fast only.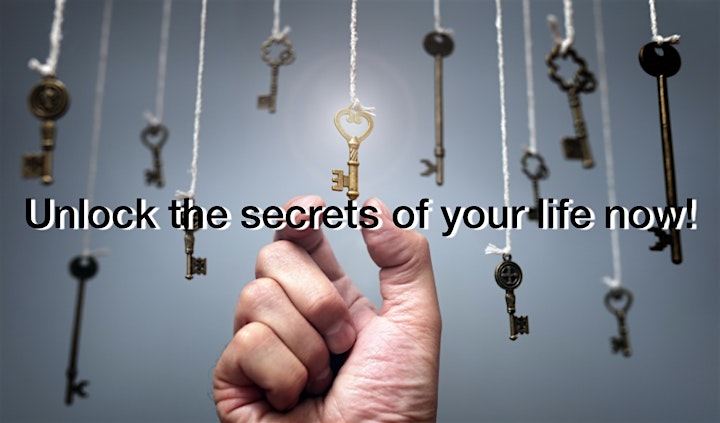 PRECAUTIONARY MEASURES AGAINST COVID-19
In view of the recent Coronavirus outbreak, we will be conducting Temperature screening, and Hand Sanitiser will be provided upon entry to the event.
To ensure the safety for all our participants, we reserve the right to deny entry for any participant with symptoms such as Fever, Cough, Flu, or Shortness of breath.
You will be requested to fill in a health and travel declaration form via Google Form one day before attending our seminar.
Meanwhile, we strongly encourage you to regularly hydrate yourself, frequently wash your hands with soap.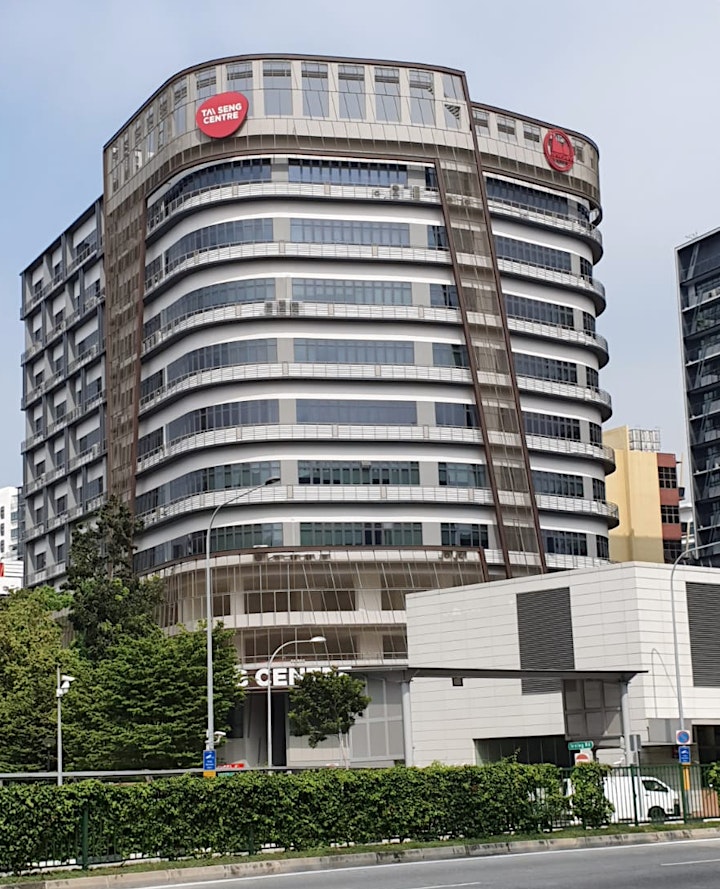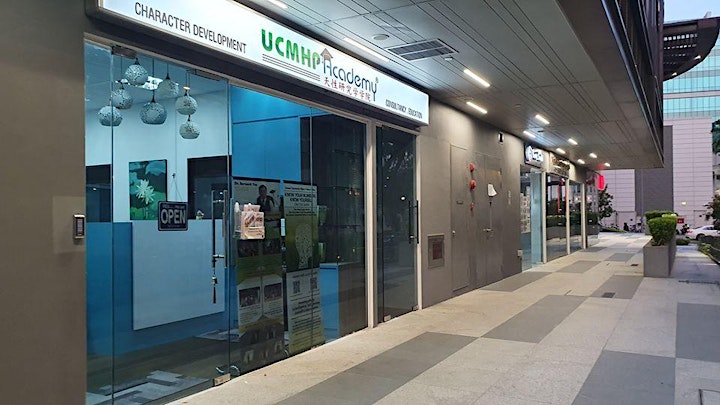 CONTACT US FOR MORE INFORMATION
UCMHP ACADEMY
TEL.+65 6748 6279
WHATSAPP: +65 9022 9354