littleBits Junior and Scratch Junior, 21-23 Nov Holiday Camp (AM) @ Fidgets

Monday, November 21, 2016 at 10:00 AM

-

Wednesday, November 23, 2016 at 1:00 PM (Singapore Standard Time Singapore Time)
Event Details
littleBits Junior & Scratch Junior Holiday Camp
Schedule: Mon 21 Nov - Weds 23 Nov, 10am-1pm
Ages: 4 - 6
Requirements: No prior experience required
Course fee includes littleBits base kit worth $140 which your child can bring home. 
This class will take place at Fidgets World. In addition to the holiday camp, your kids will also get access to unlimited play at the Play Scape in Fidgets World for the days of the course as a bonus! (http://fidgets.com.sg/playscape/)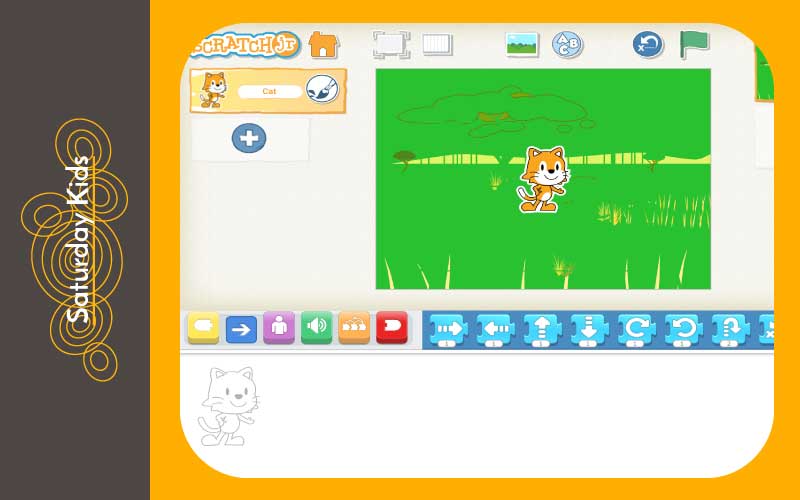 Sign up for a full week of creativity and fun:
1.5 hours every day creating games and animations with ScratchJr

1.5 hours evey day inventing with electronics using littleBits 
Goals
Understand the basic concepts of electronic circuits
Get an introduction to inventing with electronics & come up with their own electronic invention
Learn how to create and express themselves with the computer
Use math and language in a meaningful and motivating context, supporting the development of early-childhood numeracy and literacy
Course Description
What if kids as young as four can create a circuit with a simple light and switch? Or program their own interactive stories and games?
littleBits are fun electronic modules that invite kids to get creative while learning. Like Lego, littleBits are small, simple, intuitive blocks that snap together with tiny magnets. Kids can make wonderfully complex projects with very little engineering knowledge. Learning about electronics has never been this fun!
ScratchJr is an introductory programming language that enables young children to use programming blocks to make characters move, jump, dance, sing and come to life.
At Saturday Kids we've created this course to give kids as young as four an introduction to electronics and programming. With littleBits, kids will learn how power, input and output bits work and experiment with different bits to come up with their own electronic inventions! With ScratchJr, children learn to solve problems and design projects, and develop sequencing skills that are foundational for later academic success.
Course Outline
littleBits Junior
1. What is littleBits?
Students are introduced to circuits and electronics via littleBits, an opensource library of electronic modules that snap together with magnets for prototyping, learning, and fun.
2. Build with littleBits
Students are familiarised with littleBits kits & are guided to start making stuff using the different modules.
3. Materials & planning
Students learn to combine littleBits modules with materials and understand how the constraints of mateials cost & budget affect their designs.
4. Build & Design their own Party Wearable
Students build & design their own party wearable with littleBits & present their inventions to the rest of the class.
Scratch Junior
1. Instructions, Sequencing, and an Introduction to ScratchJr
Students are introduced to two concepts that will create a foundation for understanding programming: instructions and sequencing.
2. Motion
Students learn how to create sequences of the same motion block (e.g. left, left, left). They will also learn to create sequences using a variety of different motion blocks (e.g. right, down, jump, go home).
3. Green Flag, End Block, Choosing Characters
Students learn how to incorporate the green flag and end blocks into their programs, and will also become familiar with how to program more than one character using the green flag.
4. Project Time!
Students use their creativity to create a game or animation, test and debug their code, and share their project with friends.
For more information on littleBits and ScratchJr, please visit http://littlebits.cc/ and https://www.scratchjr.org 
Instructors
Instructors at Saturday Kids are curious about design and technology. They come from diverse backgrounds such as psychology, design, business and computer science. They are not necessarily software engineers by training, but having taught themselves programming they believe computational thinking and digital literacy are basic skills every child needs.
FAQs
1. My child is new to electronics. Will he / she be able to follow?
The littleBits Junior & Scratch Junior course is an introductory course to electronics and programming, so no need to worry about that, we'll make sure that all students are following as we progress through the class.
2. I've enrolled my child, what will he/she need to bring?
We'll provide all materials. You might wish to bring a drink, some light snacks and a jacket just in case your child gets cold or hungry. We'll give the class breaks in between so your child can take that time to sip on some juice and munch on those yummy crackers!
3. Can my child bring his/her inventions home after class?
Absolutely. The course fee includes a littleBits Base Kit which your child can bring home. 
Please note:
This workshop will proceed with a minimum of 6 tickets sold. We will inform you in advance if the workshop is cancelled. Refunds will be made accordingly.

We will be filming and taking photographs of the children in our workshop. By registering a child's attendance at this workshop, parents/guardians grant Saturday Kids a perpetual licence to use the student's work, photographs or videos of the student, and other materials for purposes such as publicising or promoting our workshops/events and the students' accomplishments on Saturday Kids' website or on our partners' websites.
Have questions about littleBits Junior and Scratch Junior, 21-23 Nov Holiday Camp (AM) @ Fidgets?
Contact Saturday Kids
When & Where

Fidgets World
200 Turf Club Rd, #03-10
The Grandstand
Singapore, Singapore 287994
Singapore

Monday, November 21, 2016 at 10:00 AM

-

Wednesday, November 23, 2016 at 1:00 PM (Singapore Standard Time Singapore Time)
Add to my calendar
Organizer
Saturday Kids
Kids will invent the future. What if they start now?
At Saturday Kids, students don't just learn to code. They code to learn.
Kids today live, learn and play in a digital world, so it's never been more important for kids to learn digital literacy.
However, we also recognise that technology is ever changing, what's relevant today might not be so tomorrow. It's nigh impossible to teach a kid everything there is to know...
But what we can do is bring out the curiosity in kids.
With our design-based approach emphasising creation, we create an environment where there is no right answer, kids are free to explore, can put theory into practice and develop the mindset of "I can figure this out myself" instead of being spoonfed the answers.
Saturday kids learn how to learn.
If you're a firm believer that what kids learn on Saturdays is just as important as what they learn in school Monday to Friday, let's chat!
Can't find a class below that suits you? Email us at hello@saturdaykids.com
Stay informed of upcoming Saturday Kids workshops, new courses and events... sign up here
littleBits Junior and Scratch Junior, 21-23 Nov Holiday Camp (AM) @ Fidgets