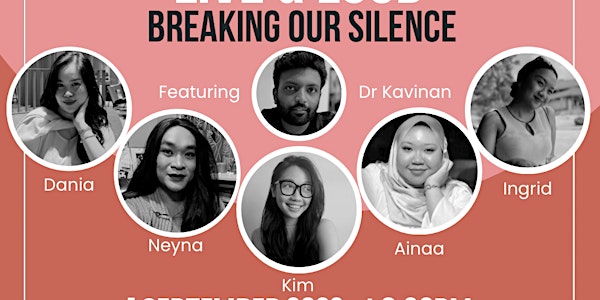 Live & Loud - Breaking Our Silence 2022
Breaking our silence on sexual violence in Sarawak by MUDA Sarawak & #BukanSalahKamek a sexual violence awareness campaign by SWWS.
About this event
Sexual violence is one of our society most damaging but unspoken issues in Sarawak.
In this live & loud series, our panellist will discuss about the prevailing issues face by women/men as victims of sexual discrimination and harassments.
It also aim to reach out to the audience so that they can identify the behaviour hof perpetrator, change this norm related to the acceptability of violence and to discuss ways to overcome it.
#BukanSalahKamek is a stop sexual violence awareness campaign by Sarawak Women for Women Society (SWWS).
Together with MUDA Sarawak, we hope to address this issue to our local Sarawakian community.
Our goal is to change social norms related to the tolerance of violence or those receiving help and promoting respectful behaviour to each other.
For more info do visit www.bukansalahkamek.my