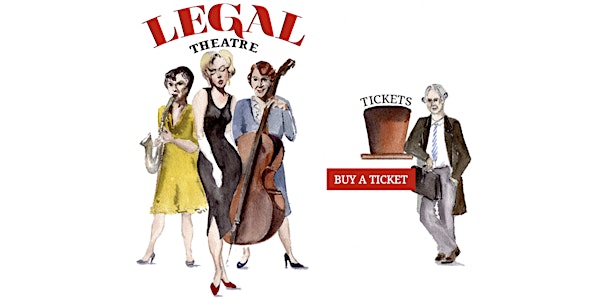 Live Streaming of a CLIENT INTERVIEW SIMULATION with a QLTS OSCE candidate
JOINT TERRACE Client Interview Station / Property law / Designed for solicitors, QLTS & SQE candidates, law students, qualified lawyers
About this event
The service is live streaming of a client interview, which includes a scheduled real-time video session and accompanying materials .
Except for the interaction between the panel candidate and the mock client, the session is non-interactive and does not involve input from the audience.
One day before the event, the organisers will email you Zoom links and instructions - please check your email for a message from OSCEsmart. We hope this will help to avoid any technical issues previously overlooked by Eventbrite.
Before the session, the attendees receive candidate instructions with a brief overview of the issues to be discussed. During the event, more information will be disclosed by the client. The interview will be conducted by a QLTS OSCE candidate who is not familiar with the scenario and has not been specifically prepared for the session. After the session, the attendees will be provided with a fact sheet and the tentative suggested answer to show how the case could be analysed in the attendance note.
One day after the scheduled end date, the attendees will receive a follow-up email from Zoom with the above materials. Please note, the attendees shall not be provided with the video record. If you agree to the following terms, please proceed with the purchase
Structure:
Introduction (5 min)
Mock client interview (25 min)
Discussion of outcomes (10-15 min)
Pre-viewing steps:
pay the fee
register
open and read the candidate instructions
Join the Zoom meeting
Post-viewing steps:
open and study the fact sheet
try writing an attendance note (25 min)
compare your attendance note with the suggested answer
Watching our live simulation can help you:
learn in a safe environment with zero risk of mistakes
learn how to apply functional legal knowledge to a given scenario
improve your understanding of legal concepts
become familiar with the exam structure (both OSCE and SQE2)
improve skills through watching the performance of a real OSCE candidate
listen to the follow-up corrective feedback by the tutor
learn rules of effective communication in a professional environment