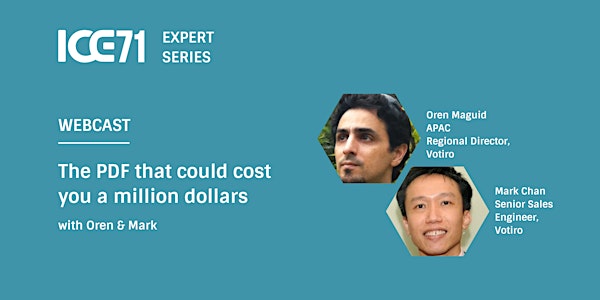 Live Webcast | The PDF that could cost you a million dollars
ICE71 Expert Series | Live Webcast: The PDF that could cost you a million dollars
About this event
Just a normal PDF file from your colleagues, or a potential client lead? These seemingly harmless attachments may be encrypted with malware which lie dormant in your PC, undetected and unknown, and can wreak havoc on your organization.
Join us in this live webcast on 14 May 2020, 12pm to find out more about the anatomy of cyber extortion and how it has become the attack choice for hackers. Expert speakers Oren Maguid and Mark Chan from Votiro will share their insights around this topic.
Votiro is a global leader in the Gartner Emerging Category for content disarm and reconstruction.
Learn more or Register now to get the exclusive webcast link!