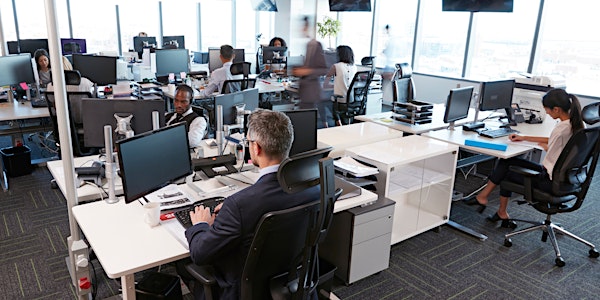 Multiple dates
Low Cost, Gain Time Freedom, Learn & Earn Ecommerce Business for Employees
E-Commerce Business for the Employee (*online webinar)
By Youth Essentials Pte Ltd
Date and time
August 3, 2022 · 9:30am - April 29 · 10pm +08
Location
Singapore Singapore Singapore, 238828 Singapore
About this event
(NB: This is an online webinar)
As a working professional, you have been working long hours and feel overworked and underpaid while fulfilling the dreams of your employer. You are thankful you still have the job despite the ongoing pandemic. For now... You would like a backup plan and start a business but you may have limited initial investment capital. Moreover, you have been so busy putting out fires at work that you have not kept up with the current market trends and have little or no knowledge of what works and what doesn't. And the thought of starting something new from scratch is rather daunting as you feel you lack the experience.
Imagine if there's an opportunity to do a global online business that outsources everything, from product innovation & creation, customer service, product liabilities & logistics to 140+ countries including China, and you only focus on doing marketing via social media, and which you can do alongside whatever job you are doing. You'll have peace of mind knowing that you now have a backup plan that can earn you an additional income. And who knows, through your hard work and leveraging on a community's help, you can say goodbye to the long hours & being underpaid, and welcome time freedom and yet earn an income. Would this be something you'll be open to taking a look at?
In this webinar, you'll learn how to own an online webstore with unlimited customers because of viral products. And you do not have to spend any money on advertising, because of social media. It is also a meaningful business. And, you can get started without any e-commerce experience.
If that sounds like something worth looking into, do register to secure your spot at the webinar & to receive the webinar link to tune in.
Looking forward to meeting you online 😃
🔔P.S.
* The link to the webinar will be provided within 24 hours once registration is completed.
NB. 𝘊𝘩𝘦𝘤𝘬 𝘵𝘩𝘦 '𝙨𝙥𝙖𝙢' 𝙛𝙤𝙡𝙙𝙚𝙧 𝘪𝘧 𝘺𝘰𝘶 𝘥𝘰𝘯'𝘵 𝘴𝘦𝘦 𝘵𝘩𝘦 𝘦𝘮𝘢𝘪𝘭 𝘪𝘯 𝘺𝘰𝘶𝘳 𝘪𝘯𝘣𝘰𝘹.
You can reach us 👉🏻here if you have any questions.
.
.
.
#ecommerce #outsourceproductcreation #outsourcecustomerservice #outsourceproductliability #outsourcelogistics #socialmedia #additionalincome #timefreedom #parttime businessalongsidejob #planb #backupplan #peaceofmind #leverage #valued #belong #community #chooseyourbusinesspartners #supportivesponsors #servantleadership #youthessentialssg
About the organizer
We are a community of people who want to be our best self ever - feel the best, look the best and be the best that we can be. If that is what you want, welcome to the club no matter where you are in the world!

Together, we will inspire and empower each other to be the best self that we can be. Here's to achieving an amazing life, together!