Description
MacPherson: Preparing Lasting Power of Attorney and Wills
This session will provide an overview on the making of a Lasting Power of Attorney and its legal implications. Here's your best opportunity to find out how the LPA can help you protect your interests. Once in place the LPA can alleviate stress and difficulties that could be faced by your loved ones when you do not have the capacity to make decisions. The value of making a Lasting Power of Attorney lies in its anticipatory nature. It allows you to plan ahead and appoint someone whom you trust to manage your finances and your welfare if you should suddenly become mentally incapacitated.
Join us for this session with Mr Tan Siak Hee to learn more how a LPA can help protect your interest.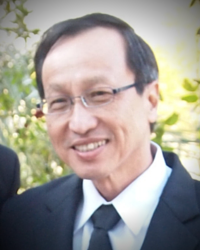 Speaker: Mr Tan Siak Hee, Legal Advisor, Brahm Centre
Mr Tan Siak Hee owns his own Legal Practice since 1984. He volunteers his time by giving Pro Bono Legal Advice at Brahm Centre and is a legal advisor at Brahm Centre.