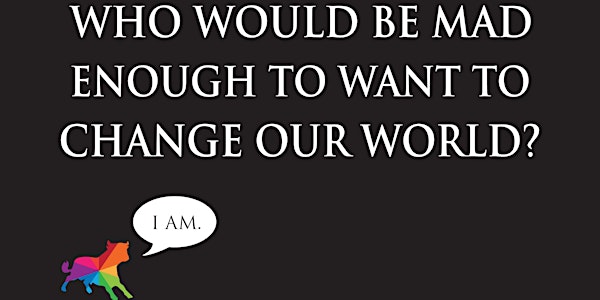 MAD TALK: Philip Yeo Innovation Fellows Programme 2022
Information session for the Phillip Yeo Innovation Fellows Programme 2022
About this event
Calling all MAD COWs who have the passion to Make A Difference and have an audacious idea to Change Our World!
Info session for the Philip Yeo Innovation Fellows Programme 2022 will be held on 24 Aug 2022, 5pm, and YOU are invited! Hear directly from our PYI Associates and Fellows about their experience being part of the PYI Community.
The Philip Yeo Innovation Fellows Programme is one of the two focal programmes under the Philip Yeo Initiative (PYI), which supports passionate individuals who have their own MAD project or idea by providing them with:
Funding of up to S$20,000
Mentorship
Access to networking opportunities
The Philip Yeo Innovation Fellows Programme is open to:
Singapore Citizens and Singapore Permanent Residents, below the age of 40
Individuals who have demonstrated passion, energy, drive and unconventional thinking
Individuals with a MAD project/idea that can make a great societal impact in any realm - social, education, arts, science. technology, business or government
Individuals from ANY academic background/ institution
Organized by the Philip Yeo Initiative (PYI) Programme Office, join us as we share insights and experiences on how you can benefit from being a part of the PYI community!
Only registered participants would be admitted to the session and meeting details will be emailed to you upon successful registration. (Please scroll to the 'additional information section' in your confirmation email to access the zoom meeting link).
Sign up now!
Visit www.philipyeoinitiative.sg for more information!