Description
Made In Space: Tools for New Designed Worlds
Presented by FabCafe and CodeKitchen, SUTD DManD


Made in Space is an series of hands-on workshops and talks exploring the design, engineering, and technology in space exploration. Over the course of 100 days, we invite participants to imagine new frontiers, conceptualise and build tools for new designed worlds.
The workshop series is organized around 7 learning labs, each challenging different assumptions of what we know about space. From designing complex systems to prototyping robots that move in unusual ways, Made In Space is a speculative design laboratory centred around democratising space science.
Made In Space is organised by engineers, designers and researchers from the Singapore University of Technology & Design Digital Manufacturing and Design Centre, space scientists and engineers from Bhattacharya Space Enterprise, and the FabCafe community.

---
Venue: FabCafe Singapore
Time: 10.30am - 1pm
Fee:
$40 for curious public; $30 for space and science loving students*
(you may be asked to provide proof of your student-hood on the day of the event)
Saturdays | Dates:
June 24 - Rolling Robot
July 1 - Designing Reality
July 8 - Cube Satellite
July 15 - First Contact
July 29 - Big Structures
Aug 19 - Red Base
Aug 19 - Symposium (free)
*Participants can choose to attend individual workshops and/ or the entire series
* Workshop dates may be subject to change. Parrticipants will be notified if there is a change in the schedule.
For all humans, dolphins, and extra-terrestial life
Participants are welcome to stay past 1pm to work on their ideas and prototypes. Participants do not need to have a technical background. Any prior experience in blowing things up, launching things into space, talking to aliens, taking things apart and building things is a huge plus.
Ages 15 - 100+
Max Capacity: limited to 40 seats per workshop
---


01_Rolling Robot_June 24
Rethinking Robots for New Worlds
Stevanus Satria, Research Officer - SUTD Robotics Innovation Lab
Khaw Jien Yi, Undergraduate and Member of SUTD Multi Rotor Society
Last year, Sphero brought to reality the iconic rolling robot seen in various Star Wars movies: the BB-8, and it is amazing! But think about it, how is it possible for this ball-like robot to maintain its position when stationary, and move so smoothly when it's told to do so? The answer lies in both the mechanical design of the robot as well as its control algorithm. This workshop aims to provide participants with a feel of the former with emphasis on the various thoughts and considerations that come into designing a robot. The workshop will start off with an overview of the state-of-the-art robot designs and mechanisms. This is followed by a mechanical assembly experience as participants work on building either a rover robot or a robotic arm. Participants are presented with the option to just follow the instructions or add personal touches to the assembled robots. The session will then end off casually with an interactive discussion between participants and the presenters.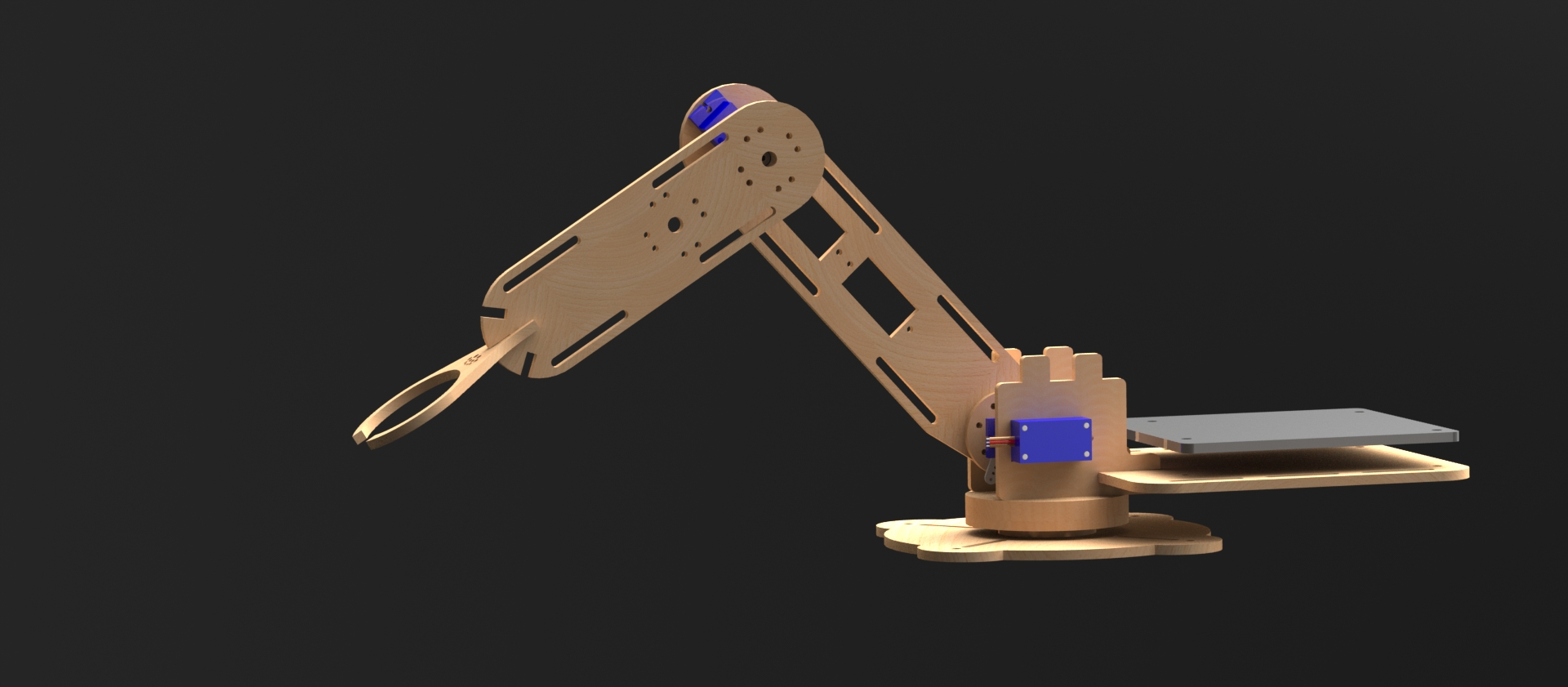 ---
02_
Designing Reality

_July 1
Design and explore a planet in Virtual Reality
Prof Sai-Kit Yeung, Assistant Professor, SUTD. Founder of SKY Optimum Technology Pte Ltd.

We know so much about space and yet so little. Simulations push us to confront the worlds we haven't yet encountered. How does virtual reality help us design the tools we will eventually use? How can we use virtual reality as a tool to build new worlds and understand it?

About Prof Sai-Kit Yeung
Dr. Sai-Kit Yeung is currently an Assistant Professor at the Singapore University of Technology and Design (SUTD), where he leads the Vision, Graphics and Computational Design (VGD) Group. He was also a Visiting Assistant Professor at Stanford University and MIT. Before joining SUTD, he had been a Postdoctoral Scholar in the Department of Mathematics, University of California, Los Angeles (UCLA). He was also a visiting student at the Image Processing Research Group at UCLA in 2008 and at the Image Sciences Institute, University Medical Center Utrecht, the Netherlands in 2007. He received his PhD in Electronic and Computer Engineering from the Hong Kong University of Science and Technology (HKUST) in 2009. He also received his BEng degree (First Class Honors) in Computer Engineering and MPhil degree in Bioengineering from HKUST in 2003 and 2005 respectively. Dr Yeung's research expertise is in the areas of computer vision, computer graphics and image processing. His current research focus is primarily on 3D content reconstruction, understanding, creation, redesign and fabrication.
For more info, visit
http://people.sutd.edu.sg/~saikit/
https://www.skyopt.com/
---
03_Cube Sat_July 8
Build a handheld satellite to disrupt outer space
Dr. Bidushi Bhattacharya, Space Scientist and Founder of Bhattacharya Space Enterprise

Co-speakers: Liwei Chia & Ankur Gupta, BSE engineers
CubeSats are handheld satellites that can be built and launched for about the same price that you'd pay for an automobile in Singapore! These units are routinely sent into space to take images and data. Get hands-on esperience working with a CubeSat and guide it through a virtual launch with your keyboard.
*Pre-requisite: Participants are encouraged to have prior experience in programming.
Note:
* Participants will not be able to bring back the Cube Sat. During the workshop, one Cube Sat kit will be shared, assembled and programmed by two participants. Each participant will still need to register for a ticket.
* This workshop will take about 4h. We will be running this from 10.30am - 3.30pm with 1hour break in between.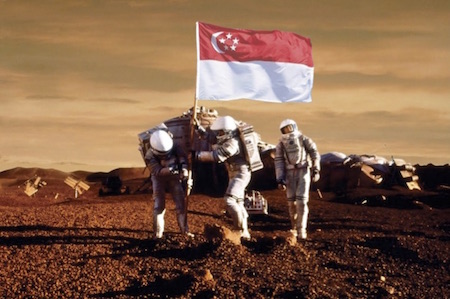 Singapore on Mars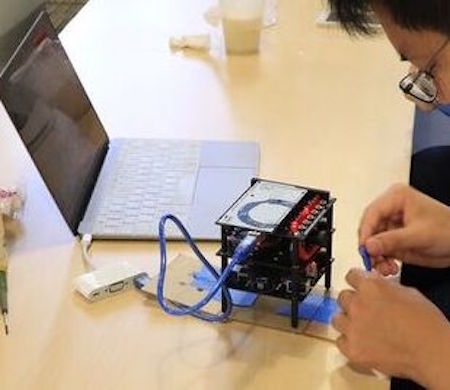 Building a Cube Satellite
About Dr. Bidushi Bhattacharya
Dr. Bidushi Bhattacharya is a rocket scientist and entrepreneur with over 25 years' on the job. She is CEO of Astropreneurs HUB, Southeast Asia's first space technology incubator, and Bhattacharya Space Enterprises, a startup dedicated to space-related training. Bidushi has worked on NASA's Hubble, Mars, and planetary exploration programs
For more info, visit www.bse-space.com
---
04_

First Contact_July 15
Create a device to talk to aliens
Roland Turner, ham radio aficionado
Why does radio work in space and how do we know if an alien is communicating with us? Say you were on a mission, when suddenly you see an terrestial life. How would you attempt to communicate with it?
For more info, visit https://rolandturner.com/about
---
05_Big Structures_July 22
Make it Big
Lujie Chen, Assistant Professor, SUTD
Introduction to advanced digital manufacturing methods and computational approaches to physical production. A tour through complex objects representation, visualization, segmentation and fabrication. Exposure to hand-eye coordination and human-machine interface in product assembly.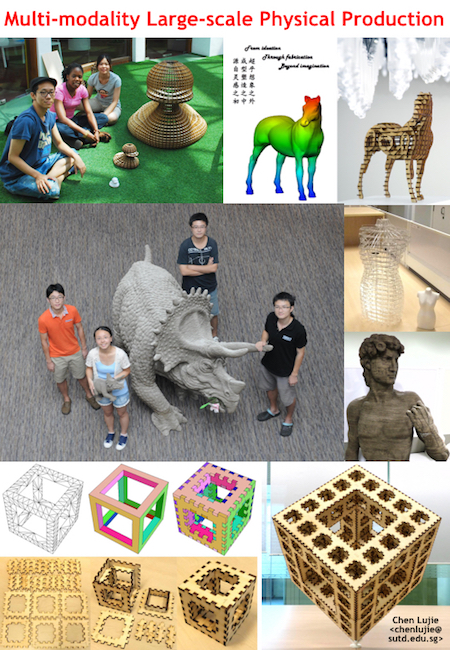 About Lujie Chen
Dr. Lujie Chen is an Assistant Professor at Singapore University of Technology and Design. His research expertise is in optical metrology, medical imaging, and rapid prototyping. He has invented a series of computational methods for generating large-scale physical objects directly from digital models.
---
06_New Space_July 29
Democratising Rocket Science
Lynette Tan, Singapore Space and Technology Association


---


07_

Red Base_August 19 (TBC)
Prototype a recyclable, 3D printed Mars Habitat
Dr. Bradley Camburn, IDC Researcher, Chief Engineer, Gilmour Space Technologies
To endure long periods on the surface of mars, the systems of a habitat must be highly recyclable. In this session, we will implement a hands on learning approach to provide insights into the following:a basic understanding of design for systems, storyboard of a system that enables recycling failed components of a (nearly), key requirements of a (nearly) self-Sustaining Off-World habitat
---
Symposium_August 19
The winning teams of the challenge will get:
Showcase their works at the ArtScience Museum

10h of lasercutting + 90h of 3D printing time

A title: Fab Maker In Residence, and share your knowledge and experience with others

An opportunity to launch your payload to space November 2017/ March 2018 (Courtesy of Gilmour Space Technology)
Date and Time
Location
FabCafe, ArtScience Museum
6 Bayfront Avenue
Lobby
Singapore, Singapore 018974
Singapore