Description
Seats are LIMITED! Grab yours today!
Ever wondered where your food comes from, and how sustainable it is? Don't miss this chance to hear from our expert panelists (including FoodXervices and more!) as they share insights, trends, and opportunities about Singapore's food industry.
Take advantage of this opportunity to engage in a panel discussion and Q&A with the experts to improve your understanding of the trends, challenges and opportunities in this sprouting industry.
Furthermore, look forward to mingle with like minded participants from our Makanpreneur Programme, who are working on their own food-related initatives, and perhaps even trigger potential collaborations to make a bigger social impact in the food sustainability industry.
Who should join?
Aspiring or current entrepreneurs working with food-related initiatives.
Anyone or even professionals with an interest in making a social impact through food-related ideas.
What you will gain:
Insights on trends, challenges, opportunities and key players in Singapore's food industry.
Understanding the different viewpoints from various players in the food value chain.
Learn about ongoing food sustainability initiatives such as Makanpreneur and the start-ups involved.
Networking and collaboration opportunities with like minded individuals.
Agenda:
Arrival & Introduction
Introduction
Sharing by Panelists on Singapore's food industry
Panel Discussion and Q&A
Open Networking
---

About the Panel: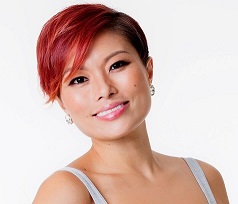 NICHOL NG, Managing Director, FoodXervices Inc Co-founder, The Food Bank Singapore

Nichol Ng is the Managing Director of FoodXervices Inc Pte Ltd, a leading food distributor in Singapore, and three other sister companies GroXers Inc Pte Ltd, PlotX Inc Pte Ltd and LogiXtics Inc Pte Ltd. In 2012, Nichol co-founded The Food Bank Singapore, which aims to be the prevailing centralised coordinating organisation for all food donations.

Additional Speakers to be confirmed soon.
---
Organised by:

Programme Partners: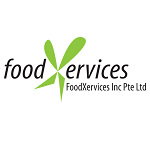 ---
UNFRAMED reserves the right to revise the event and facilitator should circumstances so warrant. In the event of any change in date or venue, or the cancellation of the event, the participants will be notified prior to the event.
By filling up this event, I hereby agree and consent that my personal data provided in this form may be collected, used, processed and disclosed by UNFRAMED for the purposes of processing my registration to the event, invitations to future events and online surveys; marketing and promotional activities on print and social media, in accordance with the Personal Data Protection Act 2012 and all subsidiary legislation related thereto.