Description
Volatility is the measure of uncertainty in the market, on how fast and how far a market or asset can rise or fall. It is no doubt market volatility has return, seeing stocks hitting highs and lows. Against such a backdrop, opportunities are still present. Why?
Because volatility equals opportunity, and traders can seek potential offerings amid such market conditions.
Since the first week of February 2018, the market volatility has started to pick up. What caused this volatility? Which of the markets should we be keeping watch and why? How does volatility impact the value of precious metals? In addition, with the US dollar continual weakness despite higher interest rate and the launch of PetroYuan in March, why are investors turning to precious metals?
On cryptocurrencies, we have now been through a very recent case of a large boom-bust cycle, followed by a smaller cycle within just the past few months. Similarly, traditional currencies or what we know as FX have not been spared huge volatility in the range of hundreds of pips recently. New market observers are often baffled by the magnitude of such volatility, whereas seasoned financial practitioners see it as just another "Business-As-Usual" scenario.
Select from our line-up of insightful seminars by industry practitioners - Terence Tan, Gerard Tong and Wong Kon How as they highlight how you can trade the different type of assets to make the most of such market volatility.
---
Who's it for?
Anyone who is keen to boost their trading knowledge.
---
Seminar key features:
1. The time for volatility & gold again
Speaker: Kon How

Highlights:
The current phenomenal – strong US stocks, weak US bonds & dollar. Will there be a continuous market volatility?

Current status of precious metals with the launch of Petrol-Yuan

Rebalancing as the best defence against any sudden downturn
2. Riding volatility in the crude oil market
Speaker: Gerard Tong
Highlights:
Ways to ride the volatility with crude oil

Limited risk strategies using options
3. The volatility of FX & cryptocurrencies: crisis or opportunity?
Speaker: Terence Tan
Highlights:
Boom-bust cycles, why do they even happen?

How our collective human psychology as a whole caused such volatility in the financial markets

Introduction to simple tools within Technical Analysis
---
Speakers: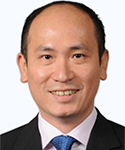 Wong Kon How – Managing Director, Weipedia Pte Ltd
Kon How has more than 20 years of trading experience in the finance industry. He founded Weipedia Private Limited and is a SGX Academy professional trainer with Singapore Exchange.
He conducts workshops for industry practitioners, fund managers, propriety traders, dealers and retail investors. His clients and participants are securities and derivative exchanges, regulators, investment banks, institutions and brokers. His delivery has gained good reviews and testimonies from our partners and their clients. He also conducts training sessions for Trading Representatives as part of their Continuous Education Program in Hong Kong, Malaysia, Singapore and Thailand.
He studied Engineering but was passionate about investment and trading. This led him to pursue after the financial market after his graduation. He started off as an apprentice in SiMEX and a floor runner in 1995. Since then he had been a floor trader, financial dealer and an active practitioner in the Securities and Derivatives market.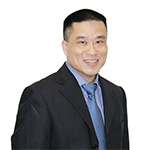 Gerard Tong – The Principal, Epitrain Pte Ltd
Gerard is a seasoned banking industry professional who has amassed over 20 years' diverse industry experience in Singapore and London, working with banks, service providers and market regulators.
He has conducted lectures and executive training in financial market, project management, and Fintech programmes for audiences of different financial literacy throughout his professional career. Gerard holds a Masters in Financial Engineering, is a certified Project Management Professional (PMP), and is ACTA-certified. He serves as an Adjunct Faculty Member at the Singapore Management University.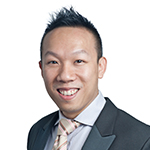 Terence Tan – Managing Director, Terence Trading Academy
Terence specialises in trading mainly forex, employing techniques in Technical Analysis on financial charts. He has accumulated 10 years of experience in the financial industry since 2006. He was responsible for the trade execution and account management for clients in forex, stocks, CFDs, futures, bonds, etc.
He was certified the title of Chartered Market Technician (CMT) in 2014, and conducts seminars in topics such as Technical Analysis, Forex Trading, Risk Management, Trading Psychology and Trading Systems. His background in Computing (Computer Engineering) back in NUS enables him to explore deeply into trading algorithms. He had also been featured on Channel NewsAsia - Money Mind in 2014.
---
Terms and Conditions

For full terms and conditions, please click here.

The views, opinions or recommendations of the presenters are solely their own and do not in any way reflect the views, opinions, endorsements or recommendations, of IG Asia Pte Ltd (Co. Reg. No. 20051002K) ("IG"). Information and material presented at the seminar is for educational purposes only and does not constitute any form of investment advice nor an offer or solicitation to invest in any financial instrument. Representations of past performance are in no way an indication of future performance and such representations have not been verified by IG. No representation or warranty is given as to the accuracy or completeness of the information or material presented. Investors should seek the services of an Independent Financial Adviser under a separate engagement when in doubt or if they require investment advice. No responsibility is accepted by IG for any loss or damage arising in any way (including due to negligence) from anyone acting or refraining from acting as a result of this information or material.
Important Notice:
Cryptocurrencies are not legal tender currency and the trading of derivatives on cryptocurrencies are currently not covered under any regulatory regime in Singapore. Consequently, investors should be aware they may not have the full protection offered by the Securities and Futures Act (Cap. 289). Please ensure that you are fully aware of the risks and if in doubt consult an independent financial adviser. For more information on cryptocurrencies, please refer to the following website for more information: MoneySense – Virtual Currencies.