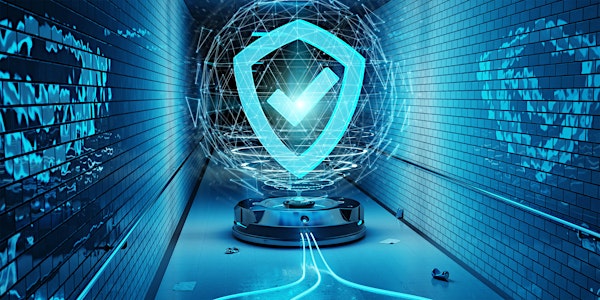 Making Zero Trust Government a Reality
Singapore Standard Time 8:45 AM-10:15 AM
Refund Policy
Contact the organizer to request a refund.
About this event
Accelerating Zero Trust adoption strategies for protecting mission-critical applications and websites for safer, more secure government networks
"Singapore has moved from preventing cyber threats to assuming breaches have occurred"
  Josephine Teo, Minister for Communications and Information, Singapore
When Minister Josephine Teo made this statement in Estonia during the Tallinn Digital Summit, she underscored the need to have a strong cybersecurity posture.
Singaporeans have not forgotten the cyberattack in 2018, where a quarter of the city-state's population healthcare records were breached during a cyberattack against the country's healthcare system.
It was after the 2018 data breach that Singapore's position on cybersecurity changed from one of trying to prevent attacks to one that assumes that an attack has already occurred. "It's just a question of 'when', it's not a question of 'if'," explained Minister Teo.
We all know that the pandemic has drastically and unexpectedly accelerated the need for a new network security model. Zero trust security is not a new concept, but it has taken centre stage, and security leaders agree it will improve security and simplify security processes for distributed teams and hybrid networks.
However, rolling the model out has proven to be complicated, presenting organisations with a mixed bag of successes and obstacles.
Why Adopting 'Zero-Trust' Cybersecurity Posture is the Only Way Forward?
A widespread move to remote work and the corresponding need for better remote workforce security has spurred investment in zero-trust security.
The ability to authenticate and monitor all traffic, regardless of its position inside or outside of an organisation's network, promises to reduce or eliminate many security risks.
But many organisations find it complicated to implement a zero-trust security approach.
One key reason is that zero trust adoption is a logistical challenge, not just a technical one. Security modernisation often depends on the progress of user identity consolidation and cloud transformation, both complex and long-term projects.
What are the Key Obstacles in Zero-Trust Adoption and How to Achieve Integrated Security, Performance, and Reliability?
Organisations are facing challenges with overall cloud transformation. Organisations have accelerated their cloud adoption plans but are not fully prepared. When large chunks of data have not yet moved to the cloud from isolated data centres, it can become harder to secure using a single security tool.
Another obstacle proved equally challenging for zero trust adoption: identity and access management (IAM) complexity. Security leaders are struggling to shift to a zero-trust approach due to the complexities of user access needs in their organisation.
Zero trust relies on a single source of truth for identity management, yet larger organisations, in particular, have often accumulated multiple incompatible identity providers over the years. They must also understand access patterns across a huge number of applications — most of which cannot be shut down even for a moment to be migrated to a new identity platform.
The pandemic has further exposed the weaknesses of the traditional 'castle-and-moat' security model. Remote work has expanded attack surfaces infinitely outwards, and more than ever, agencies need to start from the assumption that their 'castle' is already compromised.
Zero Trust has emerged as a compelling security framework to address the failures of existing perimeter-based security approaches. It's aspirational, but not unachievable.
This points to the question – What does it take to adopt and deploy zero trust architecture? Is your organisation equipped to enhance the efficiency and security of your mission-critical applications and websites?
What can security leaders do to overcome these challenges?
OpenGov Asia is pleased to invite you to an exclusive OpenGovLive! Virtual Breakfast Insight is aimed at imparting knowledge on how to deploy the zero trust model seamlessly and to overcome common obstacles in zero-trust adoption.
The session will help delegates understand ways to overcome the barriers to successfully deploy zero trust posture, secure mission-critical applications, websites and IT networks to serve the citizens better.
We will be discussing:
Accelerating the "philosophy" behind Zero Trust and use cases of its successful application in the region
Choosing a zero-trust tool with self-service functionality
Preventing phishing attacks by putting additional identity verification measures in front of every application
Preventing attackers who do gain access to one application or service from getting carte blanche access to the entire internal network
Building the Zero Trust framework, and analysing the recommended ZT security model
Gaining insights from some real-life use-cases and laying out plans for zero trust culture
Securing Internet traffic from managed or unmanaged devices
Understanding how Zero Trust Network Access (ZTNA) technologies create secure boundaries around
Who should attend:
Chief Information Officers
Chief Information Security Officers
Chiefs of Digital and IT Infrastructure and Operations
Chiefs of Digital Transformation
Chiefs of Applications and Systems Development
Chief Technology Officers
Heads of IT Security
Heads of Information and Security
Heads of Cyber Defence Risk Management
Heads of Enterprise Security Operations