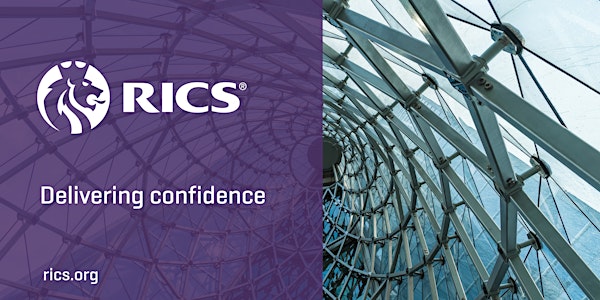 Managing Variations in Construction Projects - Key Principles
Gain understanding of the considerations in managing variations in projects from this online course by from George Wall.
Refund Policy
Contact the organiser to request a refund.
About this event
Visit www.rics.org/asean/training-events for more information.
---------------------------------------------------------
Overview
Works which are not expressly or impliedly included in the original contract price are generally termed variation whether they represent a change or alteration of the original work, or simply an addition to or an omission from it.
Variation is one of the main reasons that a contract can fall into dispute and it is important to issue, value and then manage a variation to a contract properly to avoid this potentially costly delay.
This online training will provide a fundamental understanding of the considerations in issuing and managing a variation as well as methods and processes for managing variations in projects.
Learning objectives
Formats of instructing variations
Provisional sums
Methods and examples of valuing variations
Variation management
Record keeping
Change control procedures
---------------------------------------------------------
FAQs
How can I contact the organiser with any questions?
Should you required further information regarding this event, please don't hesitate to contact us at slim@rics.org.
Reschedule or cancellation of event
Should the participant(s) be unable to attend, a substitute delegate is always welcome. Full substitution communicated in writing is allowed up to 72 hours before the event first commences and is only accepted after RICS's acknowledgment. Please note that there will be no refund or cancellation upon registration.
If you are residing outside the city or country where the event is held, kindly arrange your travel and accommodation only after receiving an email from RICS with further details nearer to event.
RICS reserves the right to cancel or reschedule the event at our discretion. We will do our best to email all attendees as soon as possible, should this occur. Should a reschedule or cancellation occur, RICS will not be responsible for any costs, damages or expenses (i.e. travel) etc. that you may suffer or incur.