Master Cook #4 - 3D Art Jelly By Richard Tan
About this event
Master Cook is a series of unique cooking programmes by caregivers and people living with dementia. The objective of this segment is to prepare nutritious and quick-fix meal for your loved ones and yourself to enjoy. Simple and easy recipe allows your loved ones to participate in the cooking process. Sharing a meal together encourages deep connection between people as eating the same food suggests that we are both bringing the same thing into our bodies.
Familiar food connects us to the past, to our memories, to our family, to an event or incident, a special moment or day, to friends, sometimes to strangers. It connects us to the mysterious lands never visited or places we have been. Familiar taste of the food connects our senses and triggers stories to be told.
Story
Hi my name is Baba Richard.
I am a caregiver for my mother who is living with dementia. I used Food to connect with my mother just like how she uses my favourite food to get me to do things when I was young.
Richard combines Art and Food in his 3D Jelly dessert making. The exciting journey in creating this colourful 3D Jelly dessert has been very exciting for Richard and his mother who is living with dementia. They bonded and shared intimate moments during this creative process. Both of them can also enjoy this beautifully crafted and colourful 3D Jelly when it is completed.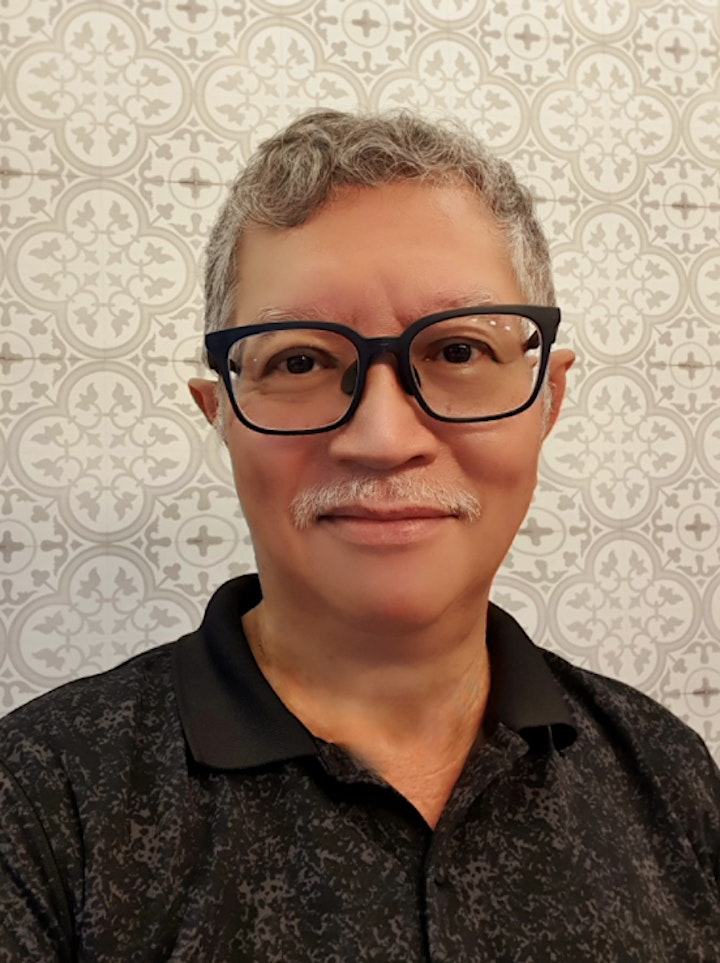 Richard Tan
Richard Tan is presently, the Artistic Director of GenerAsia Limited, a non-profit theatre arts company, dedicated to grooming local talents and promoting Asian works for the younger generation. This company represent Richard's dream to give back to the community, to collaborate & create new works by bringing our local performing art forms to the heartlands. Over these few years, Richard has cut down on his creative consultancy work to spent more time with his elderly family members -his aging mother and his father's siblings.
Being a closely knit family of seniors, it has become more challenging for his elderly folks to meet and spend quality time with each other during these times.