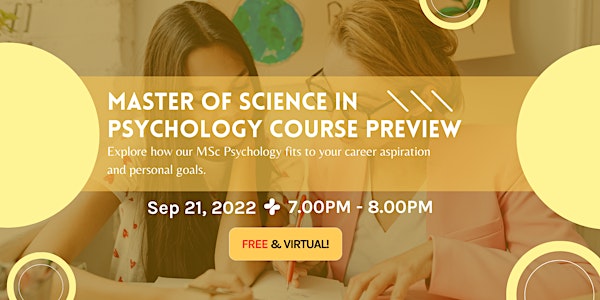 Master of Science in Psychology Course Preview – London Metropolitan Uni
Explore how our MSc Psychology fits to your career aspiration and personal goals!
About this event
There is growing demand for Psychology and Counselling skills in the CARE sector. Join this information session to learn more about our MSc Psychology by London Metropolitan University.
Broaden your Mind, Develop your Career and Experience the Richness of Psychology.
Finding Your True North!
In this one-hour preview, you will learn about rewarding career opportunities you can embark on in the CARE, Social Service, Education and HR sectors.