Description

---
BRIEF INTRODUCTION OF SKILLS FRAMEWORK
The Skills Framework (SFw) is co-created by Employers, Industry Associations, Education Institutions, Unions and Government for the Singapore workforce. The SFw provides key information on sector, career pathways, occupations/job roles, as well as existing and emerging skills required for the occupations/job roles. It also provides a list of training programmes for skills upgrading and mastery.
The Skills Framework aims to create a common skills language for individuals, employers and training providers. This further helps to facilitate skills recognition and support the design of training programmes for skills and career development. The Skills Framework is also developed with the objectives to build deep skills for a lean workforce, enhance business competitiveness and support employment and employability.
(via http://www.skillsfuture.sg/skills-framework)
---
WORKSHOP INTRODUCTION
Employers can use the 33 Skills Framework (SFw) to design progressive human resource management and talent development plans based on the detailed skills information in the framework.
CBLD has collaborated with SSG to digitize the SFw on our TalentGuard Talent Management Software. Adopting a digitized SFW is revolutionary for any organizations with it's real-time features for organizational development, workforce planning, employee career movement and employees' development.
TalentGuard with SSG's Skills Framework offers a great opportunity to enterprises in Singapore to build the next level organization workforce planning with a world class Talent Management Software.
Attend the seminar to discover how this can benefit your organisation and how to begin. No admission fees.
---


WORKSHOP OBJECTIVES
Understand the intent and purpose of the Skills Framework for your selected sector

Comprehend the components of the Skills Framework for your selected sector

Determine how the career pathways and skills identified in the Skills Framework for your selected sector can be used to improve HR practices and organisational performance

Implement the Skills Framework for your selected sector to support better business outcomes

Learn how to increase HR efficiency with predictable data
---
HOW YOU WILL BENEFIT
Establish a commong language across organization

Identify gaps in talent and skills within the organization

Translate business strategy to people's needs

Become a part of change management within your organization

Get free access to a digitized Skills Framework on TalentGuard software

Understand how you can qualify for suitable fundings to acquire this TalentGuard software
---
WHO SHOULD ATTEND
HR practitioners who:
- Develop strategic HR policies and processes
- Develop in-house workplace learning tools and platforms
- Review strategic alignment between corporate vision and human capabilities

Line managers and leaders who develop and deploy performance support tools
IMPORTANT NOTICE: Successful registrants will receive a confirmation email from . Registration is limited and on a first-come-first-serve basis. Register now to avoid disappointment!
---


WHAT TALENTGUARD OFFERS
1. Career Pathing - Empower employees with personal career guidance
2. Performance Management - Measure what gets done and recognise great work
3. Sucession Planning - Gain visbility into best-fit candidates for critical roles
4. 360 Degree Feedback - Solicit employee insights for professional development
5. Competency Management - Manage competencies and job role profiles
6. Development Planning - Foster learning, feedback and recognition
7. Learning Management - Focused and relevant employee training
8. Certification Traking - Track job-based certifications and compliance
---


WHAT TO BRING ALONG
A laptop

Detail of your company and industry

List of current status of your business model and pain points
---
WORKSHOP DETAILS
Duration : 3 hours (2pm - 5pm)

Fees: Complimentary (max. 2 reps per company)

Location: 140 Paya Lebar Road, #06-05, AZ @ Paya Lebar, Singapore 409015 - Opp Macpherson MRT




---


ABOUT THE SPEAKER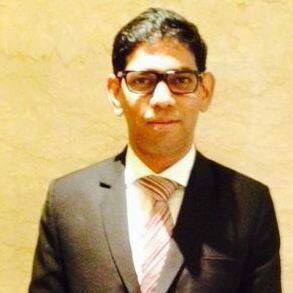 PRASHANT KUMAR
Head of Technology, CBLD
*View his LinkedIn Profile here.

• Postgraduate Diploma in Digital Business (Columbia University)
• Master of Business Administration (IBS, India)
• Charted Institute of Securities & Investment (CISI)
• Online Lead Generation Specialist & Digital Marketing Trainer
• Managed Funds of over USD 200 Million (2011)
• Developer of Automated Marketing Lead Generation Software (2014)
• Business Head of Advante360 one of the fastest growing digital marketing company globally by Alexa (2015)
Prashant has worked extensively as a business and technology solution consultant with over 13 years of experience in SAAS Based Talent Management Software, Digital Marketing, Automation, Cloud, technology solution and Implementation. Along with this, he has a proven track record in providing business and strategic advice to clients and then partners in APAC Region and helping companies to transform their businesses as per current and future requirement. Prashant has over 6 years of Investment Management and Funding Experience.

From 2011 to date he is an advocate of Digital Solutions. He played a vital role in providing digital business strategy, transformation and technology to over 100 clients across the industry in US, EMEA and APAC markets. Under his guidance, Advente360 was ranked as one of the fastest growing companies in Digital Marketing Company globally by Alexa on the month-on-month basis in the Year 2015.
---



Terms and Conditions
CBLD Center ("The Company") reserves the right to refuse to register or admit any participant, and to cancel or postpone the course or seminar if it deems fit. We will inform participants of any changes prior to class.
By registering here, you are indicating your interest only and this is NOT a confirmation. We will contact you should your profile meet our requirements. We regret that only confirmed participants will be invited to attend.
Please register 2 weeks before seminar date to be guaranteed a seat.
Please kindly provide a valid email address and contact number during your registration.
For any enquiries, do contact us at +65 9667 7501 or marketing@cbld-center.com.sg.