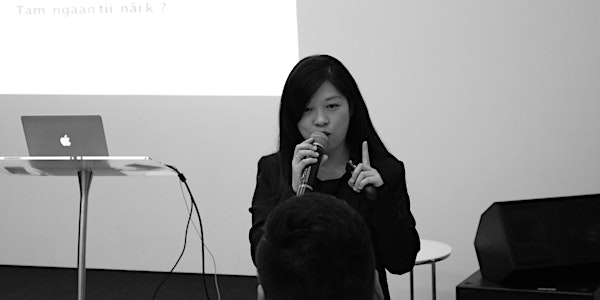 Master your emotions, master your actions and master your results
Refund Policy
Contact the organiser to request a refund.
Description
Master your emotions, master your actions and master your results
Mindset Development Program by Natalie Guo, WisePolyglot Pte Ltd
Mindset is something that can be learned, and it is a skill set that we need to master to be able to overcome obstacles in life, and it will enable us to develop ourselves to realize our full potentials and attract the success and fulfillment that we dream of.
Some people kept running into similar problems their whole life and try to solve the issues with the same thinking and mindset and then feel as if their life is either stuck or stagnant and wondering what can they do to break free from the vicious cycle and change their fate.
Some people have been living in routine mediocre life and yet hoping to become more, to live the life they dream of, but they are unsure of where to begin and they have a lot of self-doubts in own abilities.
On the contrary, there are also people who are high achievers in their career life and business where they appear to be successful financially, but on the inside, they are not truly happy, unfulfilled and they are unsure of their purpose in life.
With Natalie Guo's years of experience in her roles in talent acquisition, people development, performance coaching, mindset coaching, and personal development training, and she will be able to work with you to develop a mindset for emotional success and fulfillment.

Why is Natalie Guo qualified to coach you on mindset for emotional success?
She was a teenager with lots of dreams that sounded unachievable by many others around her. Being an idealist with strong will, proactiveness, and optimism to make a positive difference to her life, she has made most of her dreams a reality. She has been living the life she dreamed of, not by luck, not by chance but by her own effort, adaptiveness, flexibility, emotional intelligence she developed from overcoming obstacles in life, together with creativity in her approach and strategies from her positive and proactive mindset.

Why emotional success matters?
If you can't manage your emotions, you can't manage your action, and therefore, you can't manage your life.
This Proactive Mindset Coaching Program for Emotional Success is inclusive of:
1. Personal coaching via video/voice calls of 8 sessions (30-45 minutes/session) by Natalie Guo -all coaching call credits are valid within one year period.

2. One year of access to our Exclusive FB group for your E-learning about mindset (for mindset development videos, quotes, life and mindset learning materials, personal development blogs) via our exclusive FB group for our mindset coaching program subscribers only.

3. Personal E-coaching Support via WhatsApp (via voice/text message only) You can text her anytime you need life consultation or feel like speaking to someone to share about your life situations and find out the solutions together.

4. Occasional sharing of inspirational mindset development materials that Natalie Guo creates them for you or she finds them useful for your life situation.

5. Option to join our "Proactive Mindset" community to grow together with others in terms of personal development as together we can achieve more.

VIP Perks for subscribers of this program:
1 complimentary in-person life and mindset coaching session of 2 hours (available upon request only, if you live in Singapore or when you visit Singapore).

If you attend any of the workshops organized by WisePolyglot Pte Ltd, when you purchase a standard ticket, you can enjoy a complimentary upgrade to a VIP ticket.


How much does it cost to sign up for this e-coaching program?
This one-year subscription fee for this mindset E-coaching program is available at SGD$888 (U.P. $1888)
(For currency conversion, if you are not living in Singapore, when you pay on Eventbrite, your credit card's company/Paypal will handle the conversion rate to your own currency)


How to join this Mindset Coaching Program for Fulfillment and Emotional Success?
Step 1) Contact Natalie Guo to express your interest to sign up for this program and we will arrange for a pre-consultation video/voice call before you sign up for this one-year E-coaching relationship to see if we are compatible to work together.

The purpose of the pre-consultation call is to listen to your stories so we can better understand your personal goals and current life situations you are in and see how we can help you to achieve what you want in life through our mindset and life coaching.

Step 2) After the pre-consultation call, if you would like to proceed to join this program, please select your preferred start date and purchase a ticket to officially join our mindset e-coaching program on this Eventbrite page.

Step 3) Enjoy your coaching relationship with Coach Natalie Guo who will be there for you as your life and mindset coach for a period of one year.

To check out some samples of our e-learning materials, you can visit:

Page: www.facebook.com/coachnatalieguo
Blog: www.wisepolyglot.wordpress.com
Events: www.wisepolyglot.com/gallery
Contact coach Natalie Guo:
www.facebook.com/coachnatalieguo
www.linkedin.com/in/natalieguo
Website: www.wisepolyglot.com
Email: coaching@wisepolyglot.com