Mr Franics Chua, an Award Winning Tutor, will teach parents simple and easy methods in solving sums, in order for them to guide their kids.
About this event
During parents gathering, especially for those who have children in primary school, there's always a common topic on how difficult is the mathematics questions today.
"Why are some children scared of Math?" Hearing your child say 'I can't do Math, I am just not good at it', can be an early sign they might be going down the wrong path with the subject!
As a parent, you can do something to help them get over their fear and even start to enjoy math.
Join us on a 90 mins zoom webinar and Francis will share with you:
*💥Topic:*
- How Can Your Children Master The Concept of Mathematic Pattern
- How Can Your Children Stay Focus, Remember & Be Happy
Sign up NOW to book a slot. ^_^
#Mathematic #primaryschoolmath #math_patterns #math_pattern #primary_math #numberpattern #number_pattern #math_solving #mathproblemsums #challengingmathquestions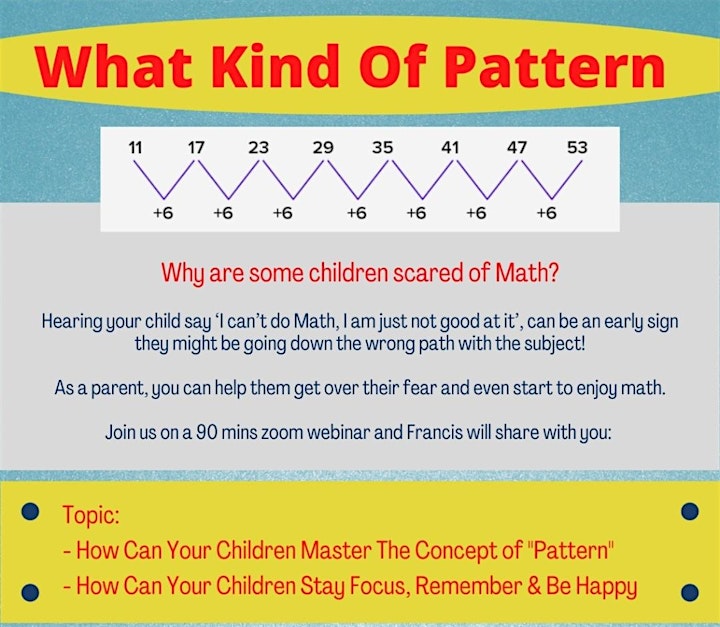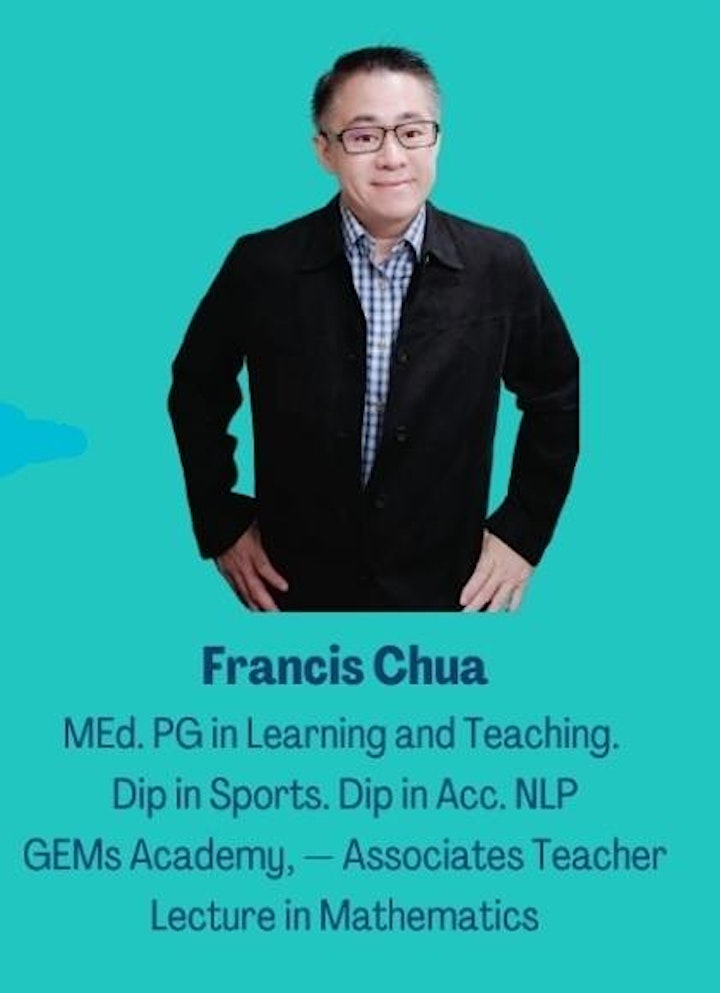 Organizer of Mastering of Primary School Mathematics Number Patterns