Description
MaxiBlock Global 2018 Event

· The first and the largest mining ICO project from China for the public to participate freely in mining farms.
· A sneak preview of the Blockchain Hub to be launched in Singapore.
· Innovative projects that redefine value, payment and identity verification.
· Contract signing ceremony for MaxiMine, Shosen Tian Ci Group and Talenta.

Join us at MaxiBlock Global 2018 to find out more! Buffet Included.

Come and join the presentation at Shangri-la hotel with the Blockchain Hub, MaxiMine, Sage, Inclusion and TheKey. Mr. Cheng Zhenyu the Chairman of the Board of Shosen Tian Ci Group and and Mr. Zhou Tao the Executive CEO of Shosen Tian Ci Group, will be present to grace the event.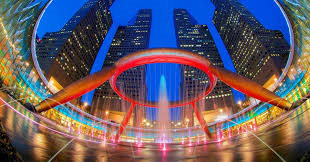 Agenda:
18:30 to 19:30 - Registration and Networking (Free Buffet Included)
19:30 to 19:35 - Opening Speech by Mr.Zhou Tao,Chairman of the Board, Shosen Tian Ci Group
19:35 to 19:40 - Short Speech by Mr.Edward Du, CEO of Talenta
19:40 to 20:00 - Contract Signing & Ribbon Cutting Ceremony for Shosen Tian Ci Group, Xiaohu Chamber of Commerce and Talenta
20:00 to 20:15 - MaxiMine, CTO Huacai
20:15 to 20:25 - The Blockchain Hub Singapore, Co-Founder, Hugo Hellebuyck
20:25 to 20:45 - SAGE, Co-Founders Eleanor Jones & Professor Zhu Feida
20:45 to 21:00 - Inclusion, CEO Peter Wei
21:00 to 21:15 - TheKey, CEO Catherine Li
21:15 to 22:00 - End of the Event, Closing Networking
Who are they?

The Blockchain Hub
The Blockchain Hub in Singapore is the largest center for blockchain companies to assemble in the region. It is located at Suntec City Tower 2 Level 7 and directly faces the Fountain of Wealth. With its soft launch on 18 April, the Blockchain Hub promises to establish an ecosystem and avenue of collaboration for companies in the blockchain industry. Many exciting events and meetup will take place here.
Website: Theblockchainhub.io
MaxiMine
Mining has been the bread and butter of cryptocurrency. Many people are interested in participating in mining. However, the barriers to entry are relatively high. MaxiMine is the first and the largest mining ICO stemming from China. With its mining token MXM, everyone can now be a mine owner and benefit from the economy of scale of a huge mining farm. In addition, the special locking system of MaxiMine ensures the investors will always get back their investment, and the value of the tokens will keep increasing.

All the best mining equipment in the world come from China. With a close partnership with Bitmain and Antpool, MaxiMine will receive the latest and the most powerful mining equipment well ahead of the market to maintain its leadership in mining. MaxiMine is also the founder of the MaxiMine Global Alliance with key players in the mining space.
Website: www.maximine.io
Sage
The vision of SAGE is to create an ecosystem that unlocks personal data for fairer value reallocation and smarter data intelligence. Based on a value-data-execution multi-level chain architecture and advanced user modeling algorithms powered by machine learning and collective intelligence, SAGE brings together individual users, businesses and service partners in a synergetic closed data loop to unleash the full potential of personal data.

Inclusion
Inclusion is a blockchain based open network for SMEs and financial service providers. Through combing the transparency and openness of the blockchain technology, Inclusion dedicates to rebuilding the mutual trust of financial services and reshaping the whole financial industry.
TheKey
THEKEY is a world-leading solution provider in IDV (Identity Verification) industry. It leverages innovations in blockchain and smart contract technologies to develop second-generation IDV solution. The second-generation IDV solution will be realized by BDMI (Blockchain based Dynamic Multi-Dimension Identification) technology, which aims to set up a powerful and cost-efficient identity verification tool for the internet. The ultimate objective of BDMI is to generate undeniable and unalterable IDV results.

Website: www.thekey.vip
Come and join us! Be inspired! There will be activity as well!
Other Supporting Partners;
BITMAIN | HitBTC | ANTPOOL | UCOMMUNE