MAXIMISE YOUR MEMORY POWER: Techniques, Tools & Tactics to Develop a Phenom...
Event Information
Location
Lion Building, 16 Arumugam Road
Near Macpherson MRT
* The organiser reserves the right to change the venue.
Singapore, Singapore 409961
Singapore
Description

Who Else Wants To Master Mind-blowing Memory Techniques To Remember Faster, Retain Longer & Recall Information At Will?
In this two-day workshop, Nishant Kasibhatla - only person in the world who is a Guinness Record Holder AND a Grand Master of Memory AND a Certified Speaking Professional – will teach you simple-yet-mind-blowing techniques to maximize your memory power phenomenally.

Do you think having a good memory in today's information age is very important?
Do you have trouble remembering key information?
Do you feel stressed by forgetting things?
Do you fret about information overload?
If you have answered YES to one or more of these questions, this workshop will be a life-changing event for you.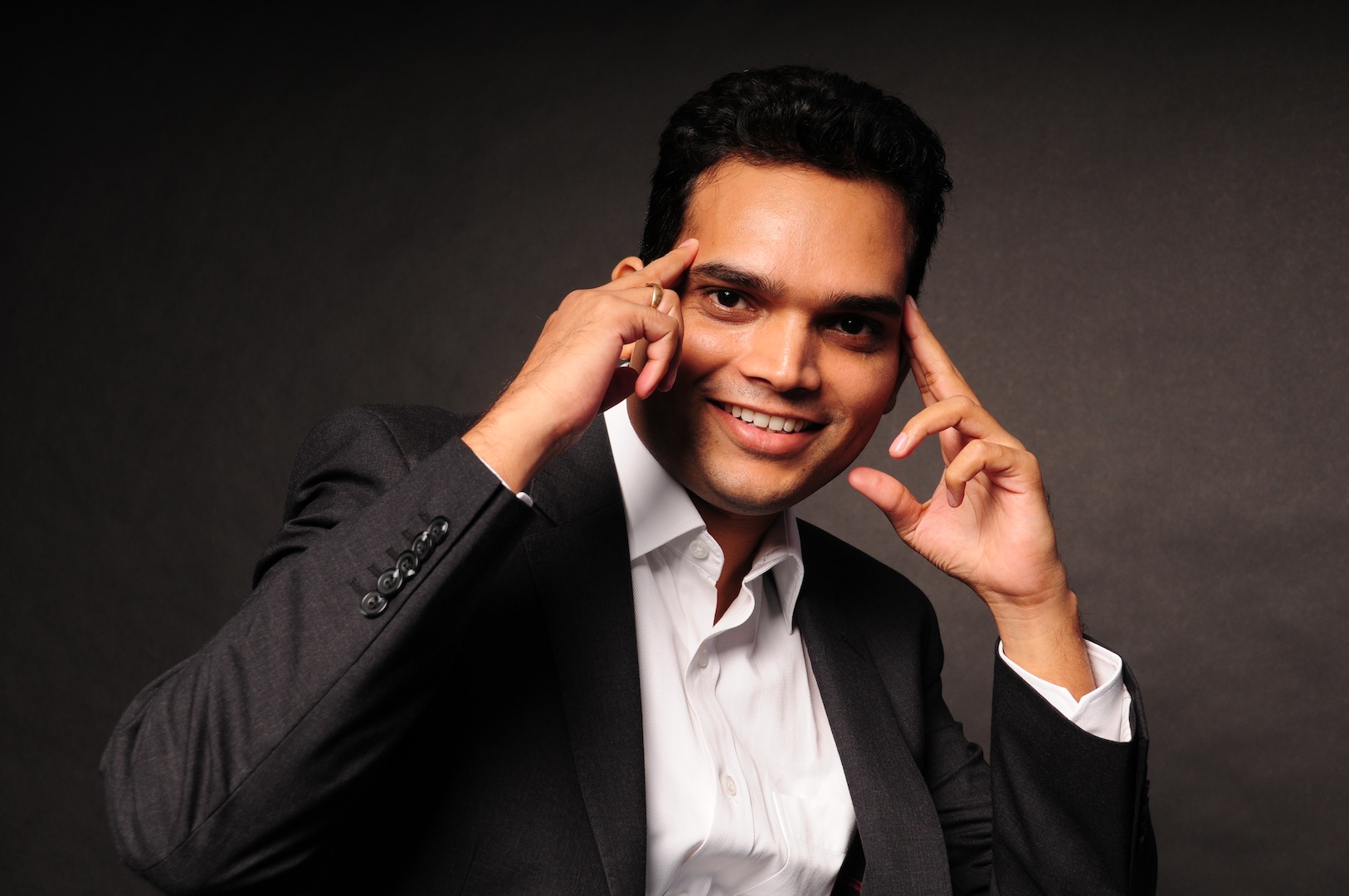 Workshop conducted by Nishant Kasibhatla
Nishant Kasibhatla is
- A Guinness Record Holder
- The only Grand Master of Memory in Singapore
- A Certified Speaking Professional
- Author of 4 books on memory and learning
- Featured in national and international media such as Channel News Asia, Discovery Channel, Straits Times, The New Paper, Lianhe Zaobao, Vasantham Central, Shinmin Daily, 938 Live FM, South China Morning Post and many more
In this two-day workshop, you will learn a step-by-step formula to attain a phenomenal memory. Nishant has helped thousands of people from all over the world to remember information with ease. After attending this workshop, you will stop wasting time with strategies that produce little or no results and tackle the information overload effectively. Plus you'll walk away with a powerful Daily Action Plan to make sure you get massive gains from the workshop right from the start.

Come and join Nishant on a journey packed full of practical tools, tips and skills to save you heaps of time and boost your professional success!
Workshop Objectives
· Learn techniques to develop your memory phenomenally
· Manage information overload effectively
· Improve your focus
· Understand the process of memory
· Apply the techniques in your day-to-day work/personal life
What Will You Learn?
· Nishant's 5-step memory formula to remember anything you want in a fun and easy way
· How to remember names of people easily
· Techniques to remember to-do lists, points of speeches and other lists
· The simple 3-step process of memory and how you can make it work for you
· The two magic words of 'memory improvement'
· A 10-minutes-a-day memory workout routine that will boost your memory
· Simple yet powerful tools for recalling information at will
· How to engage both sides of your brain in learning and memorizing information faster
· Techniques for boosting focus and concentration that will improve your performance at work
· Creating a paradigm shift in your attitude towards learning, memorizing and tackling information
· Improve your productivity by boosting your brain power
· How to avoid frustration of not being able to recall important info at the right time
· Find out what inspires your brain to remember or forget
· Popular notions on memory and exploding the "memory myths" - this segment alone will help you to maximise your memory potential
Who Should Attend
Businesspeople, professionals and executives from all levels and all departments/functions and anyone who wants to achieve peak mental performance by improving one's memory power. To attend this workshop, you must be 18 years or above.
Methodology
The workshop comprises of written exercises, group exercises and activities specifically aimed at internalization of all concepts taught. This is a fast-paced, fun and highly interactive workshop. Drawing from his 16 years of training experience, Nishant conducts his workshops in a lively manner using proven audience-engagement techniques.
Testimonials
A very informative, interactive and powerful presentation. A real 'wow' session!
Sheik Yousouf
I have found the program very interesting and really mind-blowing as to what our brains can do with practice. Nishant is really amazing as a presenter. Great presentation and a great day.
Ashvin Matabudul
Extraordinary! Programme is very useful for me and my work and family. I now believe that my memory is still intact!
Chan Lai Kuan
Nishant Kasibhatla's Profile
Nishant Kasibhatla helps executives, managers, leaders and people from all walks of life to attain peak mental performance and boost their productivity. He is a Guinness World Record Holder and the only Grand Master of Memory in Singapore.
=================================
Nishant was recently featured on the Discovery channel.
Watch the video on the right >>>
=================================
Nishant is a professional speaker, trainer and author of 4 books. He believes that everyone can improve their memory phenomenally by using the right techniques and practice. Nishant was not born with a great memory. He struggled with remembering even simple things. With training and practice, he went on to break a Guinness World Record in memory. In his seminars and workshops, he teaches participants the exact techniques that have helped him to improve his memory power.
Nishant is the youngest Certified Speaking Professional (CSP) in Singapore. The CSP designation is the speaking industry's international measure of professional platform skills. This designation is awarded by the Global Speakers Federation to speaking professionals with proven experience who understand what is required and know how to deliver client satisfaction.
Nishant is a popular speaker with over 16 years' experience in 12 countries across 4 continents. He delivers speeches and workshops in areas such as Peak Mental Performance, Focus, Information and Memory Management, Speed-reading, Motivation and Success. Some of his corporate clients include: Singapore Police Force, Citibank, Shell, Coca Cola, NTUC FairPrice, Philips, Petronas, Nestle, American Express, LG Electronics etc. In his speeches and workshops, Nishant has empowered thousands of people, helping them challenge their limiting beliefs and achieve greater heights of effectiveness.
Nishant has shared the stage with Rich Dad Poor Dad author Robert Kiyosaki and several other international speakers at the National Achiever's Congress 2012 in Singapore and Malaysia.
Nishant is a past President of Asia Professional Speakers, Singapore (2009-10).
Some of Nishant's memory feats:
- Memorised a 1944 digit number
- Memorised the sequence of 7 decks of playing cards
- Memorised a 1200 digit binary number
- Ranked as the best Asian memoriser at the World Memory Championship in 2003
Other Information
- The workshop fee does NOT include lunch and refreshments.
- All the participants will receive workshop handouts.
- The workshop starts at 09.00 AM and ends at 05.00 PM on both days.
Date and Time
Location
Lion Building, 16 Arumugam Road
Near Macpherson MRT
* The organiser reserves the right to change the venue.
Singapore, Singapore 409961
Singapore
Refund Policy