Description
Dear Participants,
In view of the current COVID-19 situation, we have decided to conduct the seminar via webinar. The webinar will be held on the same date and time as originally scheduled, 31st Mar 2020 (Tuesday) 7pm - 9pm.
We ask for your understanding of the change to a webinar format. It is done in accordance with MOH advice and with your safety and health in mind.
Thank you.


您知道如何通过行之有效的投资策略让您的财富增值吗?在投资决策过程中您有没有被自己的情绪左右?

事实上,真正赚钱的投资者他们的思维方式其实不同…… 投资其实不取决于您知道多少而是取决于您在投资中的决策技巧。我们的情绪影响我们的决策,它有时会让我们错失交易良机,有时蒙蔽我们的理性判断而导致我们做出错误的决策。

如果您想了解详情,学习如何分析投资并做出合理理性的投资决策,请加入我们即将举办的投资研讨会。

因座位有限,请您尽早注册以便我们为您预留座位。
(2小时免费)投资研讨会讨论大纲:
学习投资决策过程的基本步骤

理解并分析股票的评级

学习个人行为与情绪如何影响投资决策
*鉴于卫生部(MOH)在2020年2月7日将DORSCON预警提升到"橙色预警",所以我们学员的安全和健康是我们的首要考量。 我们将会在研讨会期间提供口罩及洗手液。 我们到时见!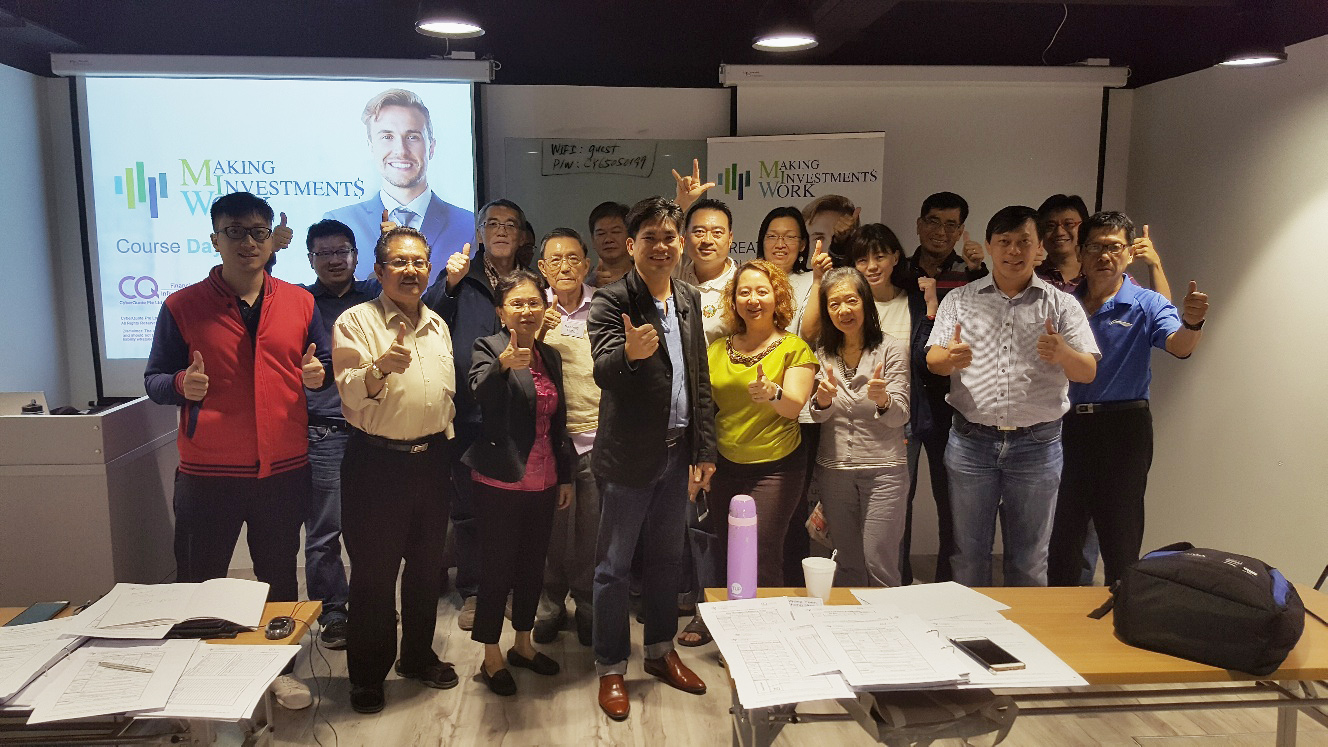 ---

关于 Jay Chia(谢建崎)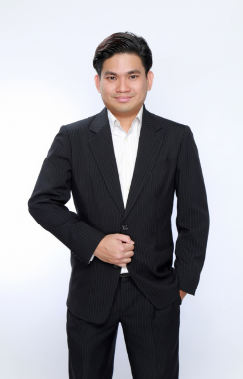 金融学士, 拥有超过10年股票投资经验,目前受雇于新加坡首屈一指的金融企业, 是一位受权威机构认证许可的金融交易员和财务顾问。Jay 是一位广受欢迎的金融培训师, 到目前为止他在包括新加坡和马来西亚在内的东南亚地区为数千人进行过各种培训。Jay 在股票投资方面有丰富的专业知识和宝贵经验, 具有犀利的市场洞察力。在施教方面, Jay 非常热情和平易近人, 喜欢分享知识, 探讨投资难题, 以教育他的客户。阅读更多
---
Disclaimer
The contents of this document, including the terms and conditions, are subject to change and may be modified, deleted or replaced from time to time and at any time at the sole and absolute discretion of CyberQuote Pte Ltd ("CPL"). CPL accepts no responsibility for the results of any actions taken by students after attending our courses, nor for the accuracy or completeness of any material contained herein. Information on courses or any other arrangement for courses, including fees, staffing and class sizes are an expression of CPL's intentions only and do not constitute a firm offer or undertaking to you. CPL reserves the right to discontinue or vary courses without notice and to impose limitations on enrolment in any course. Opinions and projections reflect our opinion as of the date of the analysis and are subject to change without notice. Investors should make their own investment and trading decision based on their own final analysis. All forms of investments carry risks, including the risk of losing all of the invested amount. Such activities may not be suitable for everyone.Past performance is not indicative of future results.
Copyright © 2019 CyberQuote Pte Ltd. All rights reserved. No part of this publication may be reproduced, stored, transmitted in any form of by any means without CyberQuote Pte Ltd's prior written consent.