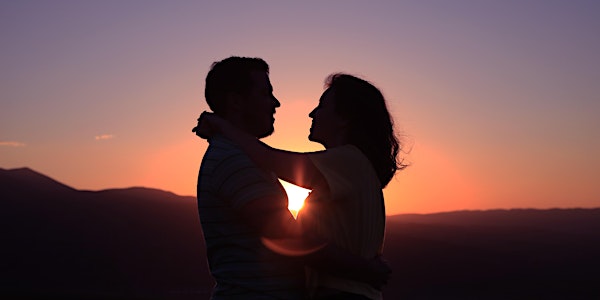 MBTI® for Couples: Personality Assessment and Coaching Session
This exclusive session is designed especially for couples who desire to confirm, strengthen and restore their love for each other.
When and where
Location
Tong Building 302 Orchard Road #07-03 Singapore, 238862 Singapore
About this event
Interested to discover and understand why your partner and you think, feel and behave the way you do?
Over the past 70 years, the renowned MBTI® instrument has helped millions of individuals throughout the world gain awareness about themselves and how they interact with others. It also gave couples a powerful tool for improving their relationship.
What will you learn?
Many have found that a MBTI coaching session is one of the best investments they made for their relationships and marriages. Besides a deeper understanding your innate personalities, this session can help you and your partner to:
Foster mutual affection, respect and trust.
Improve communication and decision-making.
Manage differences, conflicts and gridlocks more effectively.
Learn how to soothe each other based on personality type.
Who is this session for?
Facilitated by an accredited MBTI® consultant, this session is designed for all couples.
Dating: Couples who are in the courtship or dating stage can get a head start in building their relationship.
Pre-marital: Couples working towards marriage can use this session as part of their marriage preparation. (Personality Matters also offer a 5-session marriage preparation workshop. Inquire for more details.)
Married couples: Whether your matrimony is new or well-established, this session provides insights and tools to strengthen the foundations of your marriage.
Distressed couples: For couples in a challenging situation, understanding your personality and relationship can be part of the road map for healing and repair.
What is included in the price?
Two (2) official MBTI® interpretive reports.
One (1) couple coaching session using MBTI® (2 hours).
One (1) complimentary follow-up session* (1 hour, optional).
Important Things to Note:
Each session (event) is for one couple only.
One ticket per couple. One partner to register on behalf of both participants.
Upon successful registration on Eventbrite, a consultant from Personality Matters will be in touch with you through the email you have provided regarding the administration of the personality assessment.
The link for the personality assessment will be sent to you one week before the in-person session with your consultant. Each of you will complete the personality assessment separately on your own. It is recommended that you do so at conducive time and place - where you feel at-eased and relaxed. Kindly complete the personality assessment in one sitting, taking no more than 40 minutes.
Please submit the assessment at least 5 days prior to the session. This is to allow ample time for the consultant to process and tabulate the results.
Summary of the timeline as follows:
10 days before event: Eventbrite registration closes
5 days before event: Complete and submit personality assessment online
Event day: Have fun learning more about yourself and each other!
*Complimentary follow-up session: A complimentary follow-up session (1-hour) can be arranged if you would like to discuss a particular area of interest.