Meditation & Mindfulness. Time to clam the mind. Saturday 01 August and Sunday 02 August 9.30 am - 1.30 pm. Learn to manage the mind.
About this event
ESSENTIAL SKILLS for CHAOTIC times.
The Mind is our best friend or worst enemy.
Everything begins in the mind. We can start our day in a positive way, but then something negative happens and we become angry and frustrated. It does not have to be this way.
Meditation at SoulCentre is recognised as Asia's best. People from all over the world come to attend our programs. Vikas Malkani is a world leading teacher and you are in great hands.
Our training is NOT religious.
No need to sit cross legged on the floor - we provide comfortable chairs.
Covid regulations will be followed and class size will be small.
The Benefits are amazing ;
A calm mind
A happy and healthy body
The ability to remain composed in any situation. To respond and not react to life.
Improved relationships.
Improved business results as you remain calm and composed in all situations.
Who attends our Programs;
CEO's, Busy Executives, Professionals, Mums, Dads, Royalty and even Hollywood guests have come in to attend.
You are in great hands.
Vikas teaches in a way that everyone benefits and all your questions are answered.
Meditation introduces you to your inner self and guides you on how to live a life of happiness and success, whatever that means to you.
TWO best selling books are included in the Fee ; Little Manual of Meditation and Little Manual of Happiness.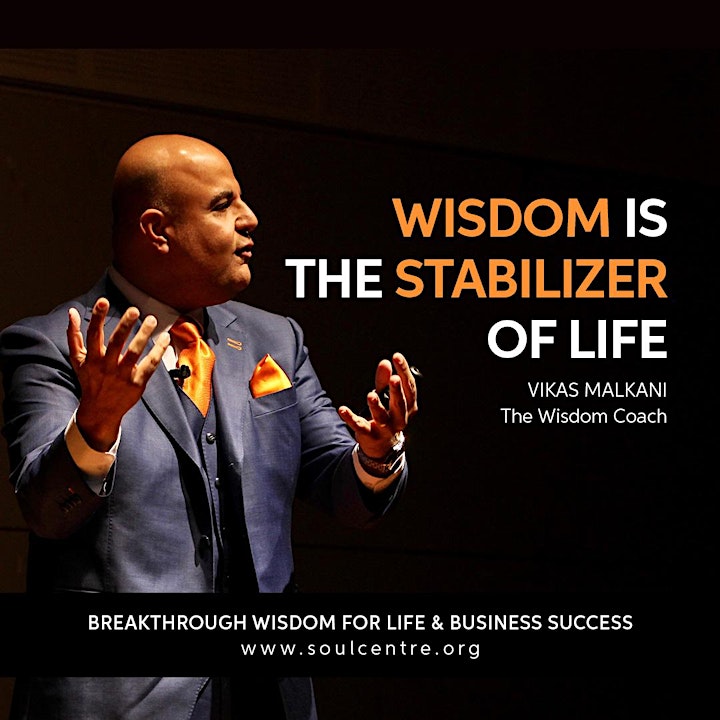 Organiser of Meditation and Mindfulness made Simple
SoulCentre is Asia's Premier Personal Development Centre and we have won numerous awards for the quality and effectiveness of our training.
Our 4 main pillars for adults are:
1) Meditation and Mindfulness
2) Corporate Training
3) Reiki Self Healing
4) SoulKIds - 21st Century Life Skills for Children