We offer top-quality ballet, jazz, tap, contemporary and hip hop classes for children aged 2+.  Book your trial today !
About this event
The Melody Bear dance movement is making its debut in Singapore! Melody Movement, created by Jill Bridger, is a unique dance syllabus targeted at 2-4 year olds. This preschool dance class introduces children to concepts of ballet, tap, music and movement.
Your child will love dancing alongside the cute Melody Bear at these exciting lessons, which will ignite his/her passion for dance.
Melody Movement uses natural body actions like running, walking, skipping to introduce your child to dance movement. It also explores development in motor skills like galloping, hopping, etc.
Melody Bear is the lovable teddy at the heart of the Melody Movement Early Learning dance syllabus created by children's dance teacher, Jill Bridger. Melody Bear's fun-filled adventures, stories, themes, action songs and music inspire children's inherent zest for dance, movement and creative expression.
The strength of this syllabus is in the learning that is achieved through imaginative movement, which is enjoyable and engaging. Melody Bear provides every child with the opportunity to discover and fulfil their own potential whilst nurturing creative development.  More information on the syllabus can be found here:  Melody Movement Website
For more information or to register for a trial, call us on 8183 1683.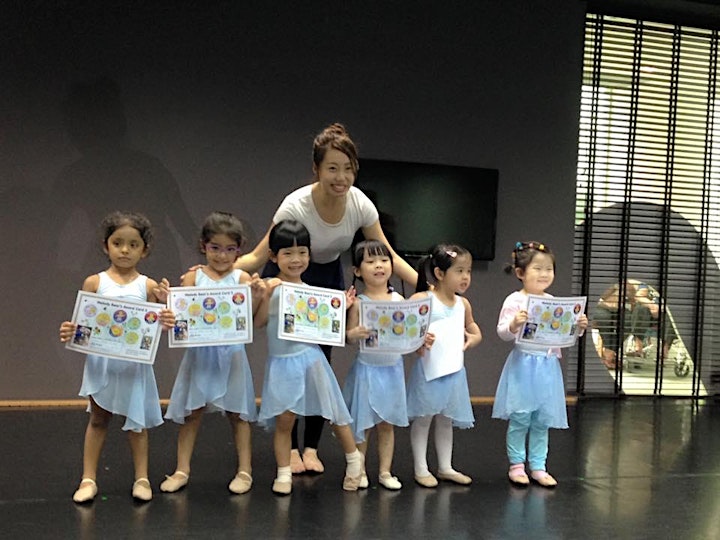 Organiser of Melody Bear Preschool Dance Class Trial
A little bit about us ...
Stepping Out Studios
 offer a wide variety of 
classes 
starting from the imaginative 
Melody Bear
 dance syllabus targeted at 2-4 year olds, which provides an excellent introduction to the concepts of ballet, tap, music and movement. 
For older children we offer a full range of Ballet, Jazz, Tap & Contemporary classes taught using the CSTD syllabus by a fantastic team of internationally experienced, highly qualified and friendly instructors.
If you are looking for a high-quality dance centre where your child can learn 
ballet
, 
jazz
, 
tap
 or 
contemporary
 then you should try Stepping Out Studios.