New hardware and software technologies are enabling new ways to help people with mental health and wellness.
About this event
We're inviting a few MedTech founders and other experts to discuss the trends and technologies that are shaping the future of mental health and wellness.
People interested in healthcare, health technology, entrepreneurs, investors, and mentors should join this live, interactive webinar.
Confirmed panelists
Check back often, we're adding more!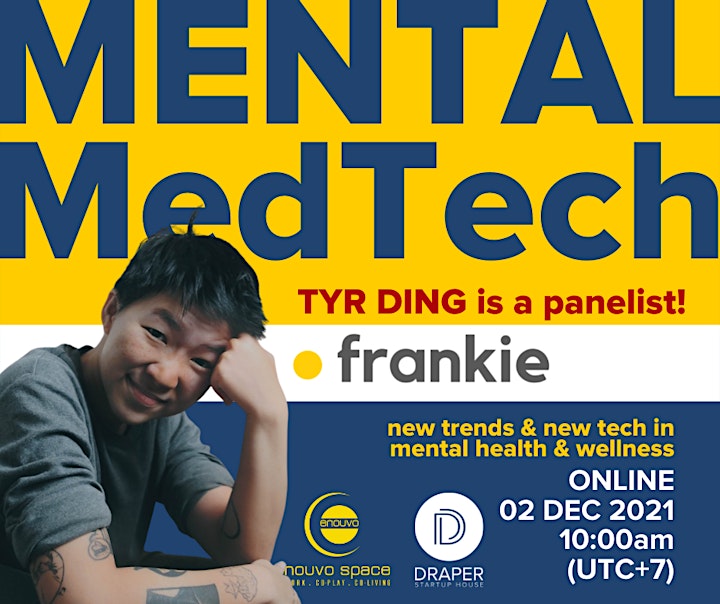 "My work makes a difference"
Antoinette Patterson is the co-founder of trusted B2B2C digital mental healthcare provider, Safe Space™.
With eleven years of startup experience, and an avid mental health advocate, Safe Space™ combines a love for technology with positive social change.
https://www.linkedin.com/company/safespacesg
https://www.facebook.com/safespaceapac
Safe Space is a leading trusted digital mental health ecosystem partner that drives value and positive outcomes through social impact and innovation.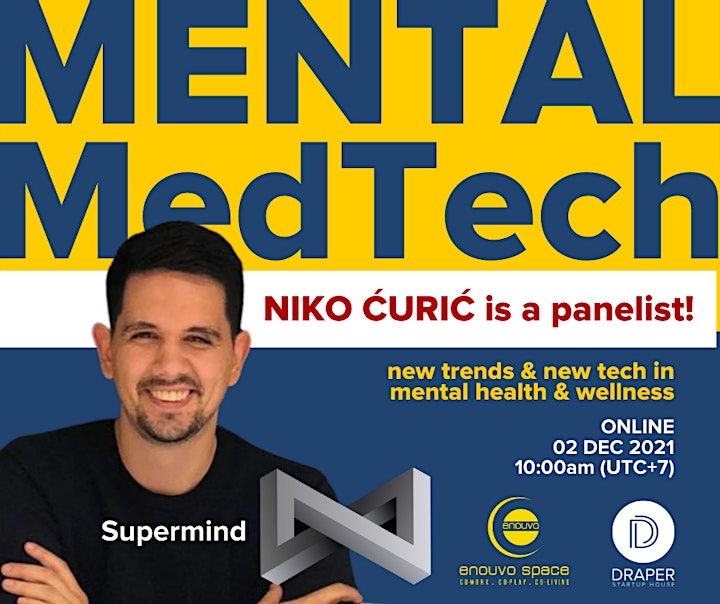 "Trust yourself"
Niko co-founded Supermind Technologies with Marko Rogic and Teo Curic. Supermind is an augmented audio-reality tool that composes interactive soundscapes and music to help you Sleep, Relax, Meditate, and Focus.
In 2012 Niko joined Bellabeat, Y-Combinator batch 14, as a first employee where he spent five years developing wellness IOT products that have been used by millions of women around the world.
https://www.linkedin.com/in/nikocuric/
https://www.facebook.com/supermindengine
Supermind enables anyone to use music as a tool to improve their wellbeing, productivity & performance. +AppStore
Organizer of MENTAL MedTech: online founder's panel on new tech in mental health