Join our Micro:bit Coding & Science Camp to ace your Science classes!
About this Event
At Empire Code, we use the BBC micro:bit, a small palm-sized computer to teach digital skills to children as young as age 7. The same device MOE primary schools now use to teach students science concepts from Primary 4.
In this camp, students will learn topics such as heat and temperature and use the micro:bit to record and measure the temperature of objects. Basic data analysis and charting is taught using Microsoft Excel, so as to analyse the data they have collected to understand the impact of the greenhouse effect.
Only 10 slots are available for each camp, so do sign up as soon as possible!
Learning Outcomes
Primary school science in a hands-on interactive way
Coding with the BBC Micro:bit through Microsoft's Makecode editor
Tickets
Camp Fee: $334; $368 (if a laptop rental is required). All participants will take home a brand new micro:bit set
Location: 19 Tanglin Road, #04-15 Tanglin Shopping Centre, Singapore 247909
Dates: 5 options available, please select your preferred start date upon check-out:
8 to 11 February 2021, from 9.30am to 12pm daily
15, 17, 18 & 19 February 2021, from 2pm to 4.30pm daily
15 to 18 March 2021, from 9.30am to 12pm daily
March 22, 24, 25 & 26 2021, from 9.30am to 12pm daily
March 29, 31; April 1,2 from 9.30am to 12pm daily
Camp fees are non-refundable.
For further information, please Call/WhatsApp on +65 8145 5004
Flexi-time holiday camps available upon request
Prerequisites
Bring a laptop; rental options are available
Able to use a computer/mouse
For Ages 7 to 12
Why Empire Code (www.EmpireCode.co)
We run flexi-hour classes to suit your schedule when required, with flexi-time holiday camps available.
We hold a Singapore Ministry of Education certificate of registration of school, we are a Microsoft in education Global training partner and we have Skills Future accredited courses.
What is Computer Science & Coding
Computer science is the study of the hardware and software of technology.
Coding is a language we use to tell technology what to do.
Meet 7 year old Alex observing moisture changes using the Micro:bit and collecting and recording data remotely via radio frequency.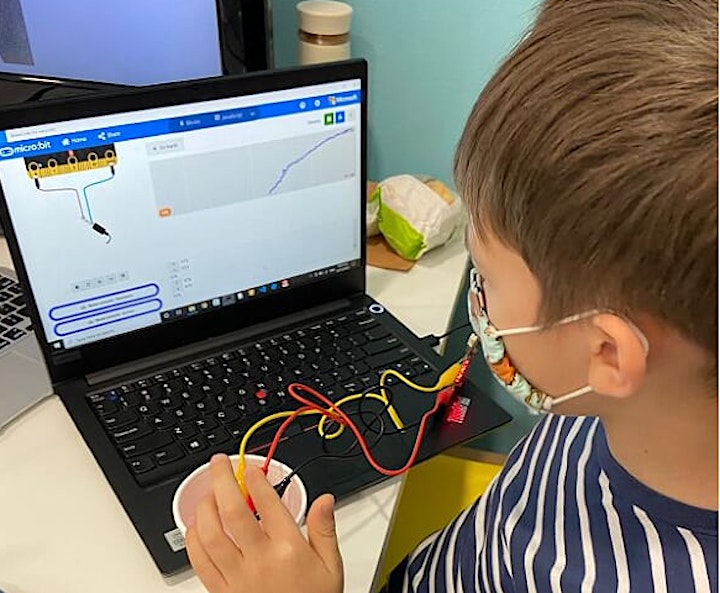 Here are Gordon and Wee How learning how to communicate via radio frequency using the microbit to send secret messages to each other (and creating their personalized Morse Code booklet in the process!)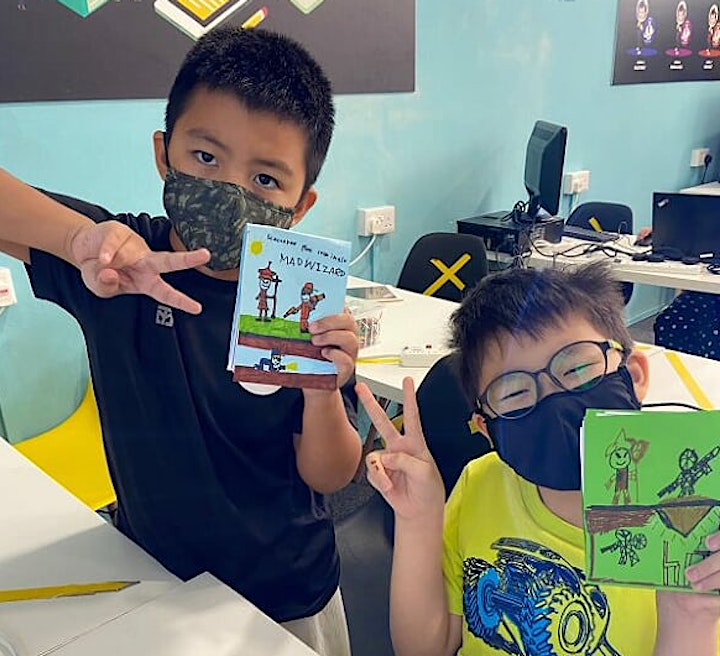 Our 9 year old Isaac listening intently to test his touch-activated tone generator using the Micro:bit and a slice of apple.