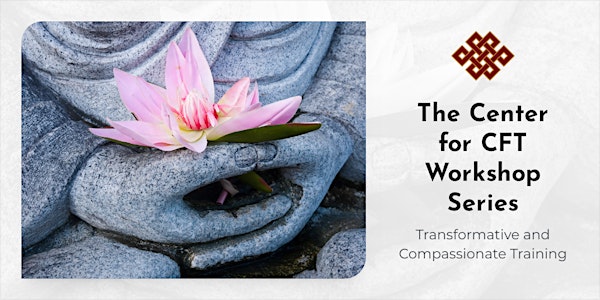 Mindfulness and Compassion Based Interventions for Serious Change
Dr. Nick Uram presents evidence based methods to enhance psychotherapy skills with clients diagnosed with Serious Mental Illness (SMI).
By The Center for Mindfulness and Compassion Focused Therapy, New York, NY
Date and time
Sat, 16 Oct 2021 07:00 - 12:00 PDT
Refund Policy
Contact the organiser to request a refund.
About this event
This Saturday workshop is designed for clinicians who aim to deepen their knowledge, enhance their evidence based psychotherapy skills, and develop greater ease and confidence in working with clients diagnosed with Serious Mental Illness (SMI). Our work will explore evidence based methods drawn from the science of mindfulness, acceptance and compassion. Techniques from Acceptance and Commitment Therapy (ACT), Compassion Focused Therapy (CFT) and Cognitive Behavioral approaches will be featured.
Whether you are a new practitioner or a seasoned clinician, a specialist in this area or just desiring to build up your psychotherapeutic strengths, this workshop is meant for you. This experiential and instructional workshop aims to equip you with essential techniques that can make serious and meaningful change for those clients that live with some of the most serious and significant psychological problems we face.
We will focus on how to compassionately and flexibly approach the challenging and meaningful work that is possible with people living with SMI.
Historically, diagnoses such as schizophrenia, bipolar disorder, personality disorders, and major depression with chronic suicidal thoughts have been viewed as virtually untreatable or at least misunderstood. Over the last 20 years, increasing evidence has demonstrated the profound change that can be possible for these clients.
Within this workshop, we will unpack the utility of diagnosis, the risks and impact of SMI diagnosis stigma, and the healing power of mindfulness and compassion based interventions. Participants will learn the specific benefits of process based therapeutic approaches, such as ACT and CFT and the power that comes from seeing the best in our clients as we engage them in a strengths based, recovery oriented lens.
Since, working with this population can present challenges and risks for burnout, we will explicitly focus on how to integrate the recovery model of care with the cultivation of compassion and care for yourself, as well as your clients.
By the end of this workshop, you will learn and be able to implement fundamental ACT, CFT, and mindful processes with clients who have been diagnosed with SMI. I look forward to engaging you in the following topics throughout the day:
Overview of SMI- Orientation to serious problems in the therapy room
Historical Context and the Medical Model
Recovery Orientation and strengths based approaches
Stigma
Overview of Third Wave, mindfulness, and compassion approaches
Specific Processes to Elicit Serious Change
Acceptance
Defusion
Self as Context
Present Moment
Values
Committed Action
Compassion
Flexibility
Don't Be so Serious- the power of silliness in serious change
The power of Destigmatizing and Believing in our Clients, no matter how serious the problem.
Self Care
About the organiser
A Center for Practice, Training, Research and Development of Mindfulness and Compassion Focused Psychotherapies
150 East 58th Street, 27th Floor, New York, NY  10155       845-664-1498       compassionfocused@gmail.com