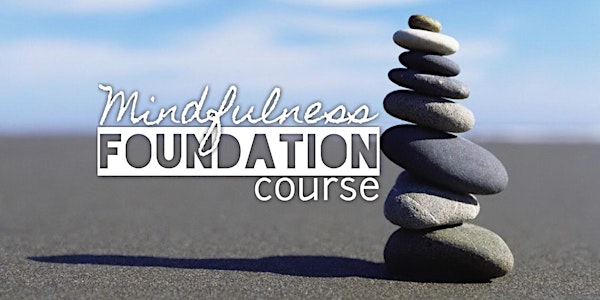 Mindfulness Foundation Course by Eric Lim - NT20230111MFC
This 4-sessions course will teach you how secular mindfulness can reduce stress, improve your mental health and enhance your wellbeing.
When and where
Location
Brahm Centre @ Newton 47 Scotts Road #04-02A Singapore, 228233 Singapore
About this event
WHAT?
"Mindfulness is a conscious effort to be completely present – to set aside worry, expectations and other thoughts and emotions to be fully aware of the current moment. Mindfulness can be used to enrich your life, calm your mind and even improve your health." Source: Special Report Oct 2013, Mayo Clinic
Participants will learn how to train the mind to purposefully pay attention to the present moment, without judging the experience. You will be introduced to the connection between the mind and the body, explore the habits of the mind, investigate stress triggers and one's reactivity, understand anxiety and its impact. You will also learn how to cultivate kindness towards yourself and others.
What are some expected outcomes of the course?
· Reduced stress level
· Better self-care
· Improved sleep quality
· Happier interpersonal relationships
· More positive outlook on life
Course Outline:
Session 1: Introduction to Mindfulness
Session 2: Be Right Where You Are
Session 3: Our Storytelling Mind
Session 4: Cultivating Kindness
WHO?
People who have little or no knowledge of mindfulness and wish to learn how to apply it in their daily lives. Suitable for adults and teenagers aged 16 and above.
WHEN?
Wednesday, 11 January - 7pm-9pm
Wednesday, 18 January - 7pm-9pm
Wednesday, 1 February - 7pm-9pm
Wednesday, 8 February - 7pm-9pm
No of Sessions: 4
(No class on 25th January - due to Chinese New Year week)
WHERE?
Brahm Centre @ Newton
Course fee:
$160 | $32 for seniors eligible for National Silver Academy (NSA) subsidy*
*NSA subsidy is for Singaporeans and Permanent Residents aged 50 and above.
In addition to the NSA subsidy, course fee may be offset by SkillsFuture Credit (SFC).
Payment Procedure:
1) Upon registration, course participants are to make payment for the course through Brahm Centre's Eventbrite page.
2) Participants have to claim with SFC before the course start date through the SkillsFuture portal, https://www.myskillsfuture.gov.sg/content/portal/en/index.html
3) Brahm Centre will reimburse the amount that is successfully claimed upon receipt of the funds from SFC. This procedure can take up to 8 weeks from the course start date.
Notes:
· Please take note that payments for courses are non-refundable.
· Do ensure that you are able to attend the first session of the course before registering for the course as you will not be allowed to continue with the course should you miss the first session.
· Request for transfers or make up-classes for selected mindfulness courses are subjected to availability and fees of $30 for the transfer of the whole course and $10 for every request to make-up classes are applicable.
Trainer Bio:
Eric Lim, senior Mindfulness Psychologist, spearheads Brahm Centre's curriculum development and research on mindfulness. He has delivered over 200 mindfulness courses, talks and workshops to over 6,000 individuals who span across ages (young children, teenagers, young adults, working adults, elderly) and professions from education, government, financial and social service sectors.
Eric is a Certified Mindfulness-Based Stress Reduction Teacher, conferred by the Mindfulness Center at Brown University School of Public Health, in collaboration with UMASS Memorial Health Care's Center for Mindfulness. He is also a Dot-b and Paws-b teacher from the Mindfulness in Schools Project (UK), and a MOE-registered instructor. In 2017, Eric was awarded the Young Model Caregiver (Merit) Award by AWWA as well as a Social and Health Manpower Development Programme Fellowship by the Ministry of Health.