Learn the foundational attitudes and mindfulness practices to enhance the awareness of your body & mind to improve your quality of life
About this Event
In this 4-session course, you will learn and practise mindfulness practices and mind-body approaches that will help you cope with stress and improve your wellbeing.
What is Mindfulness?
"Mindfulness is a conscious effort to be completely present – to set aside worry, expectations and other thoughts and emotions to be fully aware of the current moment. Mindfulness can be used to enrich your life, calm your mind and even improve your health." Source: Special Report Oct 2013, Mayo Clinic
What are some expected outcomes of the course?
Reduced stress level
Improved sleep quality
Happier interpersonal relationships
More positive outlook on life
Who is this for?
People who have little or no knowledge of mindfulness and wish to learn how to apply it in their daily lives. Suitable for adults and teenagers 16 and above.
Course Outline:
Session 1: Introduction to Mindfulness
Session 2: Be Right Where You Are
Session 3: Our Storytelling Minds
Session 4: Cultivating Kindness
Schedule:
Date: Mar 27 - Apr 17 (Sat)
Time:3-5pm
No of Sessions: 4
Trainer: Adj. A/Prof Angie Chew
Course fee:
$160 | $32 for seniors eligible for National Silver Academy (NSA) subsidy*
*NSA subsidy is for Singaporeans and Permanent Residents aged 50 and above.
In addition to NSA subsidy, course fee may be offset by SkillsFuture Credit (SFC).
First, course participants are to make payment for the course through Brahm Centre Eventbrite page.
They should claim with SFC before the course start date through the SkillsFuture portal. Click for steps to submit SFC claim.
Brahm Centre will reimburse the amount that is successfully claimed upon receipt of the funds from SFC.
Notes:
Please note that payments for courses are non-refundable.
Do ensure that you are able to attend the first session of the course before registering for the course as you will not be allowed to continue with the course should you miss the first session.
Request for transfers or make up-classes for selected mindfulness courses are subjected to availability and fees of $30 for transfers and $10 for make-up are applicable.
Research Opportunity
All participants in the MFC course are invited to take part in a collaborative research study between Brahm Centre and Duke-NUS Medical School. We will send you an email within a week with more details of this study, which is questionnaire-based. It will take about 1 hour in your own time and you will be compensated $15 within 3 months of your course ending..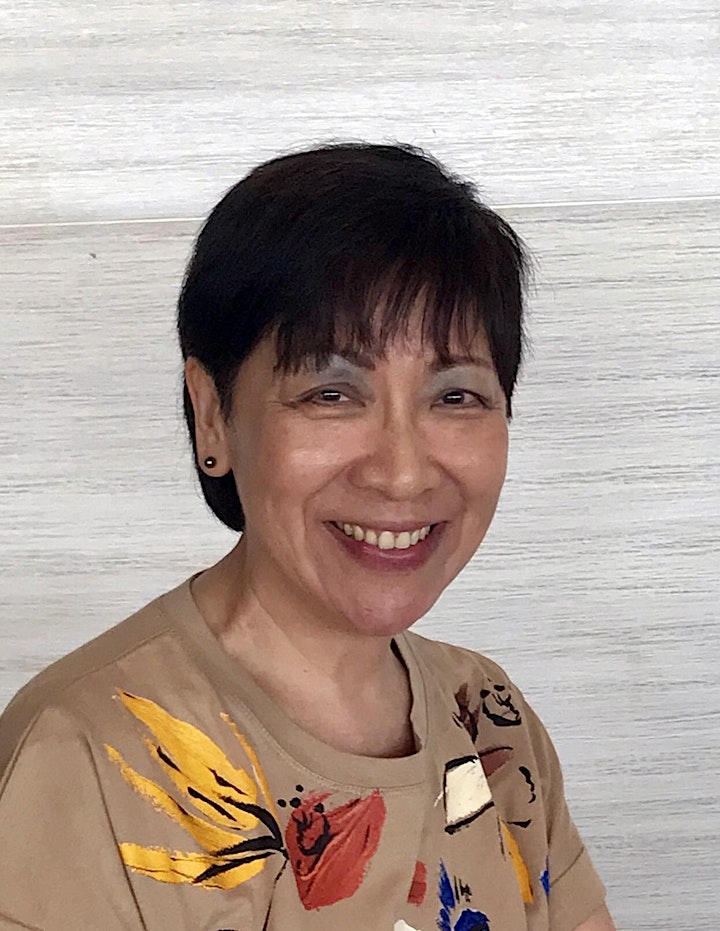 Trainer Bio
Adj. A/Prof Chew is the Founder and CEO of Brahm Centre, a charity with over 50 staff, dedicated to promoting healthier and happier living. In recognition of her contributions in the mental health space, she was named The Straits Times Singaporean of Year 2019.
She is the first certified Mindfulness Based Stress Reduction teacher in Singapore by Brown University-University of Massachusetts, a certified Dot-b and Paws b mindfulness teacher and a Mindfulness Based Cognitive Therapy Course teacher under Oxford University Mindfulness Centre's training.
She is also an Adjunct Associate Professor of mindfulness at the National University of Singapore. She has taught mindfulness courses, workshops and retreats to more than 10,000 people across all ages.
Her corporate clients extend across various industry sectors - from healthcare (Ministry of Health, National Health Group, SingHealth, Institute of Mental Health, Agency for Integrated Health, Tan Tock Seng Hospital, Community Psychology Hub), education institutions (Ministry of Education, Lee Kuan Yew School of Public Policy, Hwa Chong Institution, Raffles Institution, Nanyang Girls Secondary, St Anthony's Canossian Secondary School ) to finance (DBS Bank, OCBC Bank, Bank of Singapore and Goldman Sachs) just to name a few.
Prior to her founding of the Brahm Centre in 2012, she served in senior positions at Singapore Airlines, Visa International, Accenture, Hewlett Packard and government agencies.