From the enjoyment of experiencing to the joy of creating. Best suited for: Teens who love their smartphones.
About this event
Mobile App Development
$225/camp
5 days • 90 minutes per day
Mobile apps are essential to how we chat and connect, play and learn. Every year, the world downloads over 200 billion mobile apps! Gift your child this all-important perspective, as they learn to create their very own mobile apps to entertain, inform and engage. Thunkable has a drag and drop interface to design and develop apps with blocks of code. Your child can tinker and play on a tool used for real-world app development!

Mobile App Development
Learn to look at app design from a User Experience (UX) perspective.
Deploy creativity in designing features that others enjoy using
Enhance computational thinking and test outcomes using drag-and-drop blocks
Journey from being a consumer of technology to a creator of technology
Camp 1 - App Trailblazer
Core Learning
Aspiring young developers will learn how apps are created and the magical power of the right app for the right audience.
Gain experience on the Thunkable platform and learn to use elements like images, interfaces, buttons, sounds and more.
By the end of the week, campers would have experience creating a two player game, a multi-media app and more, providing them access to an endless world of future app ideas
Prerequisites: This is a beginner level camp with no experience necessary.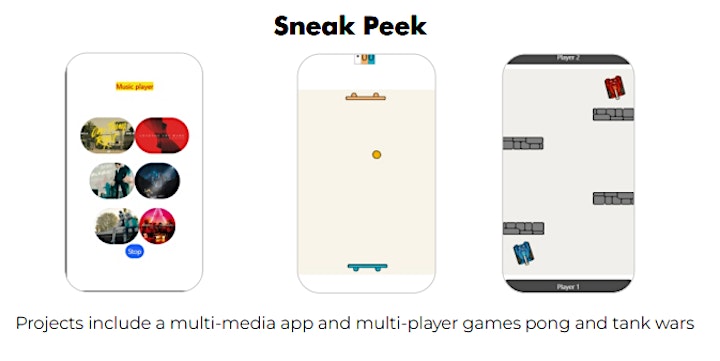 Camp 2 - App Developer
Core Learning
Your junior developer will move on to even more complexity and excitement and build apps using smartphone sensors and Web APIs that provide them access to an endless world of future app ideas.
Students will test their apps and interact with sensors on their mobile device.
Your teen demonstrates a newfound appreciation for the function of the everyday apps they use, along with the confidence to ideate new apps
Prerequisites: Students need to have completed Mobile App Development Camp 1 or similar introductory course as a prerequisite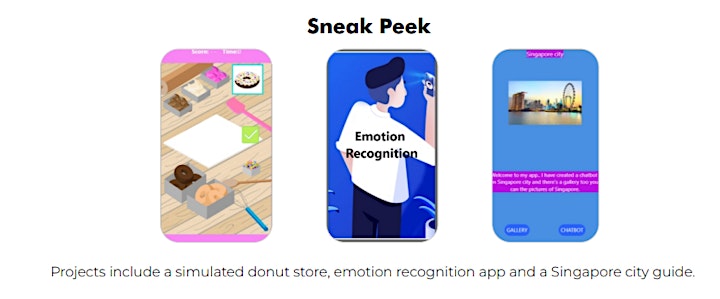 System Requirements
A laptop with connected keyboard and mouse, webcam, and a good Wi-Fi connection.A smartphone to test their apps, either iPhone or Android.