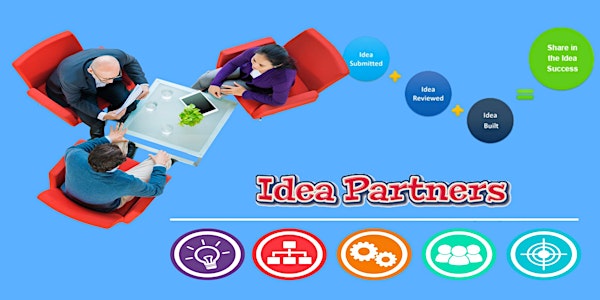 Mobile Apps, Software & Games Idea Partners (KL/S'gor)
When and where
Location
Trailblazer Success Centre 7-2, Jalan 3/4C Desa Melawati Kuala Lumpur, Kuala Lumpur 53100 Malaysia
Description
Our programs helps everyday people around the world discover ideas that can turn into lucrative software, websites, mobile apps, and games. Anyone, regardless of their background, education, or experience can become an Idea Partner and participate in this exciting world.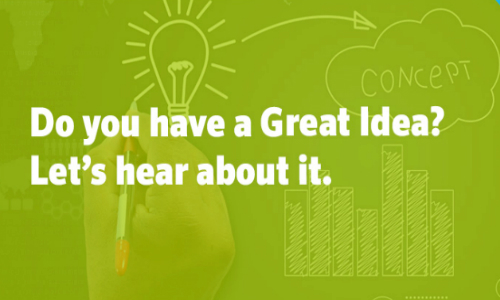 THIS COULD CREATE MASSIVE TURNING POINT IN YOUR LIFE!!
You can stay in the rat race OR break free and create that fulfilling &
WEALTHY LIFE you've always wanted!

This could be your answer to:

How to Bring own idea through an ideation process development.


Built your app & join thosand that makes money via mobile apps, sotware and games just by giving an idea & profit share.


To join and take oppurtunity to the ever growing mobile apps and software business.

How You Can Create Multiple Streams of Income While Still Doing What You Do Now.


Quit Your Job & Earn a Good Income From Home.

An Extra 5-Figure Income to Do Things You Love More.


Endless Possibilities For YOU & Your Loved Ones.
This is a program for all as we would be able to help bring your idea into market and share on 50%: 50% profit sharing with you. Join us as we are :

We are a global research and development company.


We crowdsource ideas and develop the best ones.


We collect information from around the world.


From that information we develop technology solutions, like software, mobile apps, and games.

Come and listen to our program and see whether this program can fit your requirements.

We are launching this program in Malaysia and many special gifts and bonusses awaits you if you decide to join our team NOW!!!
Who should attend?

You who want more income, more time freedom, more choices in life

You who want to bring your business into the mobile digital marketing


You who want to build your own business


You who want to explore changing career

Retirement plan

Build a mobile apps, software or games app without any coding experience or technical background and join the founders elit mobile apps and software circle. We shall show you the way and you decide your next step!!! Do join us soon to hear this amazing oppurtunity to be an Idea Partners with us......

SEATS ARE LIMITED! Reserve your seat(s) early to avoid disappointment!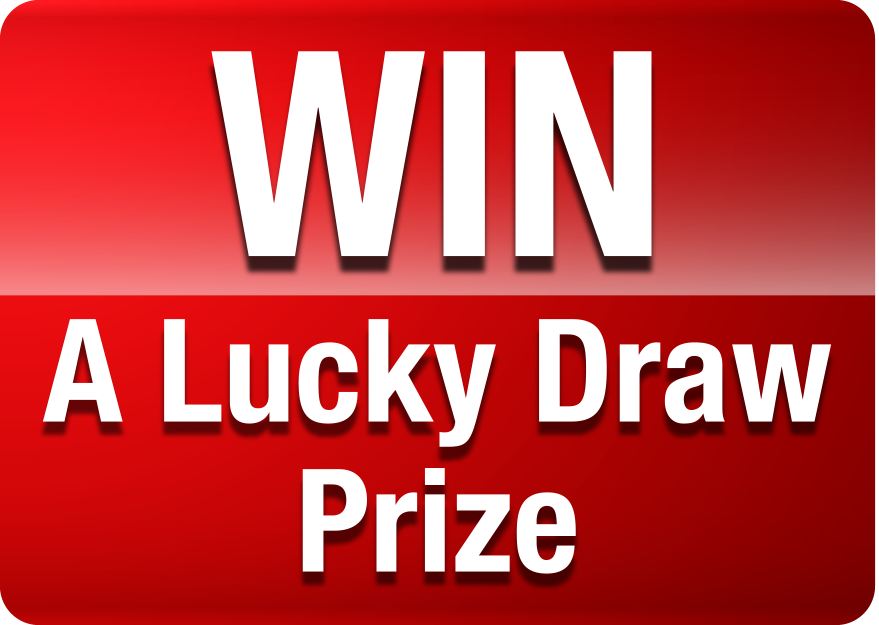 SPECIAL LUCKY DRAWS TO LUCKY PARTICIPANTS:
5 X LUCKY DRAWS


SPECIAL BONUS GIFTS FOR ALL MEMBERS #
# Term & Condition Applies


"Thanks for the warm and sincere presentation. I have learned many new things/ideas and gained a good overview of the mobile apps industry."
- Steve Soh - October 2016

"Thank you for the fruitful session. It is very knowledgable."
- Lai JT - October 2016

"Mine blowing to learn the monetary potential of being able to develope a good app."
- Rosie Rossmawati- October 2016

"Saya mendapat idea dari program ini untuk saya mengembangkan strategi bisness saya. Ianya akan kemberi impak kepada generasi "y"
- Mohd Zarul - October 2016

"Great to know about Idea Partners and what they are doing. Presentation is organised, infrmative and resourcesful."
- Elsie Leow - October 2016

"The session is an eye openeor on the Idea Partners program in details. Oresentation by Kartina was exellent. She is very passionate of what she does and loves. An organised presentation and well planned."
- Watie Faiz - October 2016

"It's very inspiring to get to know about Idea Partners Program and its entire structuring plans. The presentation of Kartina was exellent with the detailed information provided. It made me think throughly how I would make passive income via mobile apps. The profit sharing and ideas transfaormation process absolutely excites me to work together with the team in future."
- Kate Ong - October 2016

"Ini ialah program yang pertma saya sertai anjuran Pn Kartina. Preview berkaitan IDEA PARTNERS sangat menarik kerana saya & suami sering menghadapi "pain points' yang kami rasa boleh dibangunkan tetapi tidak tahu/ tiada tempat untuk ajukan pain points/ idea. Dengan adanya IDEA PARTNERS program yang sangat affordable dengan benefit benefit yang sangat bagus ini boleh menjadi harijadi pilihan pertama kami. Berkenaan trainer, Puan KArtina adalah seorang yang sangat saya hormati, beliau sangat informative, fokus dan berjaya menyampaikan information dengan clear & mudah difahami. In sya Allah saya sangat berminat untuk menyertai program anjuran beliau yang lain. Kemudahan yang disediakan juga sangat selesa."
- Siti Aishah Norzalina - October 2016
"It was a very interesting & enriching workshop. I've enjoyed it very much. Well
done Kartina!"
- Debbie Pang - October 2016

"This is an interesting opportunity - totally novel. i will seriously study it.
- Alex Leow - October 2016

"I've enjoyed the workshop very much. It was enriching. TQ Kartina"
- Chia Kah Hian - October 2016

"Firstly, I sincerely apologize for my lateness. When I arrives, your program
was engaging that it pulled me in within a few minutes. Idea PArtner has been in
my circle conversation for the past few weeks so I belive you're doing a good
job. Thank you for the pendrive (lucky draw)"
- Nadzirah - October 2016
"This is the right platform for everybody to maximise their income as well as embracing the new trend of technology in the mobile world."
- Amir Nubhan Osman- September 2016

"Good sharing session on Idea Partners!!! Another way doing APP in global partner."
- Lai JT - September 2016

"Mine blowing to learn the monetary potential of being able to develope a good app."
- Idris Takyan- September 2016

"It was a great introduction session to the Idea Partner company and business model. I like the emphasis on the compensation is fully optional. It was also good to have the partners from USD to join in the session. The business model is definitely unique and aspiring. It is something that anyone is able to get into. Looking forward to be part of this global company"
- Ahmad Yusuf Ros Sazali - September 2016

"Clear and consise. Looking forward for mobile app development"
- Anne David - September 2016

"The workshop was really nice & informative for me. Overall the facilities and arrangement provided, I liked. As this is my first day of workshop so need more time to think."
- Chandan - September 2016

"A mother and her children helping, helping lay men and women reach heights that only so called high end fast paced are mostly in, is the best thing can happend to Malaysia. Good job Kartina and family, you represent our Malaysian way forward to great success."
- Melvin Arthur s/o Maseelamani - September 2016

"The overview of the program is clear abd comprehensive. Workshop conducted is good. The trainer is experience and present facts and information well. Facilities for training is good."
- Nursiah Sulaiman - September 2016
"Everything is 9 star. Am gonna talk to my young boys and girls group. This will definitely assist me self sustain. Thank you for introducing this which will assists young widows like me sustain our children. Triple Like!"
- Nik Zamela - September 2016

"Informative workshop. Eye opening.
- Wong Yuhn Her - September 2016

"Very interesting business model. I want to know more about the background. That is why I'm interested to know more on the development partner ad interested to be one"
- Lim Wei Sern - September 2016

"The workshop she organised is simple & easy to understand. And the mobile Apps training is easy to understand and practical"
- Pinkky Lo - September 2016
"Good presentation. Kind confusing at first but clarified later. Enjoy it."
- Ahmad Ridzuan - August 2016

"Very enjoyable workshop."
- Abyhihy - August 2016
"Good sharing session."
- Anthony Brum - August 2016
"Awesome Preview. Always enjoy listing to Kartina on stage. You make me laugh so much. Very transparent and down to earth in the way you speak. Easily relatable and the fact that you share your ownstory makes it easier to understand and an incentive to join. Really interested to join both your previews. But soon. InsyaAllah
- Zoraya Vadillo- August 2016
"Sangat berinformasi".
- Adam - August 2016
"Good presentation. A good platform in turning ideas into income. A benefit program that should be join by others. Suggest to everyone".
- Mohd Luqman Hakimi Azmi - August 2016
"I am very happy and benefitted with Puan KArtina teaching. Really bring me the secomd life for me"
- Wesley - August 2016
"Awesome explanation on Idea Partners Program"
- Muhammad Udair Abdul Karim - August 2016
"Good presentation - well articulated - clear. Able to demonstrate benefit participating in the program"
- A. Karim - August 2016
"I totally enjoy my time being here and learn a lot"
- Alift - August 2016
"I attended a preview of the workshop and talk on the Idea Partners. I found the session very informative and useful. I forsee myself attending the two workshops and start developing"
- Abdul Rahim Ahmad - August 2016
"Today, 31st Aug 2016. I attended your preview. Honestly I think it's a great oppurtunity for a laymen person to go into an area where only programers normally venture. Speaking as an ex-programmer & ex-lecturer (programming) from a private college, I probably would have encourage all my former students to venture into this program had I been introduced to this long time ago. I'm extremelly excited of the oppurtunities this program can offer. This is definitely a fast track for us to get to the market. Exellent!!!"
- Ilias Yaakop - August 2016
"Very well presented by Kartina today."
- Justin Nevis - August 2016
"Thank you for the nice energy presentation and information. Leart a lot of new posibilities. Interesting lucky draw."
- Jamie Loh- August 2016
"Very interesting. Potentially to expand the team & speed up the pain points sharing & create oppurtunities"
- Junaidah Ishak - August 2016
"Kartina, is very experienced and helpful in sharing her knowledge and expertise in her area. The facilities is clean and highly adequate."
- Lolita Naidu - August 2016
"Some very interesting way of fund raising and profit sharing"
- Wong Yoke Hoe - August 2016
"This is a good platform for those who want to start a mobile apps. Appreciate Kartina who shares a lot of her experience and clear enough. facilities in the room is fine for me."
- Patrick Chen - August 2016

"This Idea Partner introduction is very interesting. This is a very good oppurtunity for any individual to earn income by providing the pain points."
- Thomas Chong - August 2016
"Good presentation. Impressive. Most importantly is the content. Content was clear & direct."
- Imamuden Syed Ariff - August 2016
"Attending Madam Kartina's class is a privelege, since apps has become the way forward in commercial, corporate and trade section. I don't feel she is teaching like a trainer, but sometimes like a mom teaches her kids. It means she will make sure all her participants understand & clear about what they are doing . A worthy session. A very comfortable class to attend for a late -blommer IT person like me who just want to know about APPS".
- Su Kamal - August 2016
"I found it clear & enjoyable".
- Abdul Rahman Mohamad - August 2016
"The presentation is good & cyrstal clear".
- Abdul Wafi Ismail - August 2016
"Great Business Oppurtunity Offer. Anyone could generate passive income without IT knowledge"
- Ng Kah Chun - August 2016
"Conducted the preview is a professional manner"
- Zubir Zainal Abidin - August 2016
"Great Business Oppurtunity Offer. Anyone could generate passive income without IT knowledge"
- Ng Kah Chun - August 2016
"I don't have any IT programming knowledge but thanks to Ms Kartina for her passion and patient to teach & guide me along the way in building mobile apps"
- Eve Teoh Pui Ling - August 2016
"Kartina has presented the concept of idea Partners well with brief intro and walked thru the step by steps how it could benefit us. Her testimonial as a member of Idea Partners for her idea was a solid testimonial of the program. The video presentation was simple and clear to understand better how idea can be generated and submitted. Idea partner program essential consolidated ideas from members and build into app. In return share it profits to Idea Partners member. A true passive income scheme"
- Dr Foong Liang Ming - August 2016
"Kartina is very articulate & clear with good presentation skills as a trainer"
- Fazlan Abdullah - August 2016
"The most helpful thing about the workshop for me was the presenter's style - open, approcable, positive and supportive. The speaker Puan Kartina very at ease and easy to talk with. this made it very comfortable to share our questions, thoughts and ideas."
- Nurul Asyikin Saad - August 2016
"Participating this program, I'm able to make real money. Furthermore, the trainer is always helpful & resourceful to support offline and online."
- Adrain Lee - August 2016

&