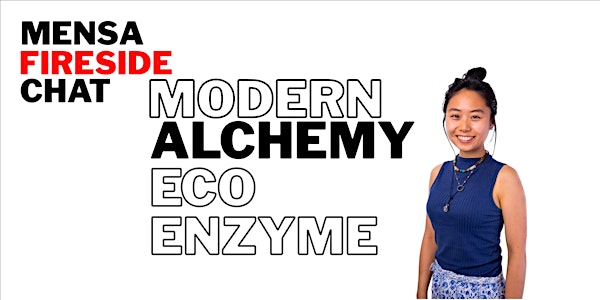 Modern Alchemy: Enzyme for Health & Wellness
Does alchemy still exist in today's world? Learn how to alchemize our fruit & vegetable waste at home into eco-enzyme!
About this event
Why do we call liquor "spirits"?
What's with the pursuit of turning mercury into gold?
Does alchemy still exist in today's world?
In this fireside chat, Ana will interpret and respond to these questions. She will introduce Eco-Enzyme, a liquid fermented from fruit and vegetable waste. It can purify soil and water, and be used as a cleaning agent at home. She will share the recipe of making this alchemical liquid.
It's extremely simple, we can find all the ingredients right at home!
About the speaker:
Ana works to spread the joy and knowledge of fermentation - nature's alchemy. She is the founder of EcoEnzyme, an organization that provides education, training and services related to a regenerative approach to fruit and vegetable waste, farming and food. She also organizes the Mensa Interest Group Mensa Fermentation & Alchemy (MFA).