A taste of modern calligraphy from the comfort of your own home.
About this event
Curious about joining a modern calligraphy workshop?
Dee will be showing you how to use Karin brush markers to blend two (or more colors together). She will also demonstrate how to use the blender brush and how to apply shadows using a cool grey shade marker. Have fun learning how to create beautiful blended calligraphy as part of your daily journaling or for creating message cards.
Materials :
Any 200 or 300 GSM thick paper (watercolor paper will do)
2 different shades of Karin Brushmarker Pro (for blending)
A cool grey marker
Blender brush
White acrylic paint or a white gel pen
If you need to purchase any materials, do visit https://cityluxe.sg
Fee : $0
Demonstration Duration : 45 min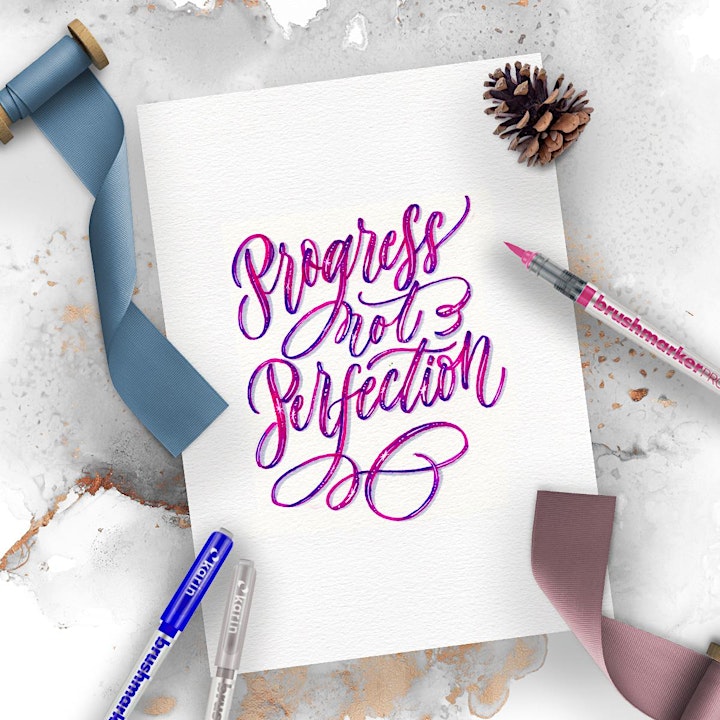 About Souldeelight
Dee is the girl behind Souldeelight, a calligraphy, watercolour and design studio which aims to create intentional fine art pieces that translate into joy and grace.
A freelance artist and a certified art therapist, she's a self-taught creative who thrives in calligraphy and watercolour. Pursuing her creative dreams has led her to sharing what she loves in the form of letterform and watercolour workshops as well as collaborations with various organisations and brands.
Instagram: @souldeelight
Website: souldeelight.com