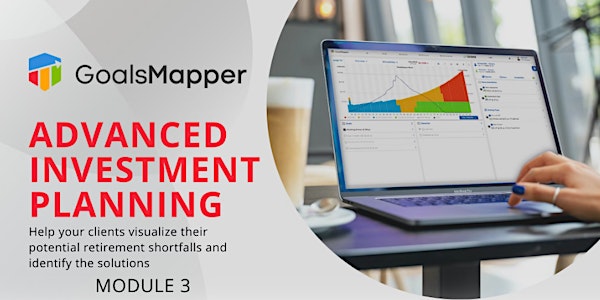 Module 3 [Msia] - GoalsMapper Advanced Investment Planning
This training will encompass every aspect to help you equip the professional knowledge in investment planning with GoalsMapper
About this event
Congratulations on joining GoalsMapper for an exciting journey to redefine financial planning.
Your subscription includes our GoalsMapper Advanced Investment Planning. You will be introduced to the many features of GoalsMapper that makes planning a breeze. Furthermore, come and learn how GoalsMapper can increase your sales closing ratio and handle common client's objections.
So sign up today and Up your Biz results.
Kindly take note of the following:
1. Login to your GoalsMapper account at live.goalsmapper.com before the training. If you have difficulty, please contact us at info@goalsmapper.com and we will scurry to assist you. 
2. Try out the different functions of the software, perhaps model your own profile for a start, to get a feel of how common scenarios are modelled.
3. Be punctual and participative throughhout the training. GoalsMapper trainings are designed to be hands-on and intensive for maximum learning. 
4. Avoid leaving early towards the end of the session. There is a end-of-class quiz that helps you retain what you have learnt.