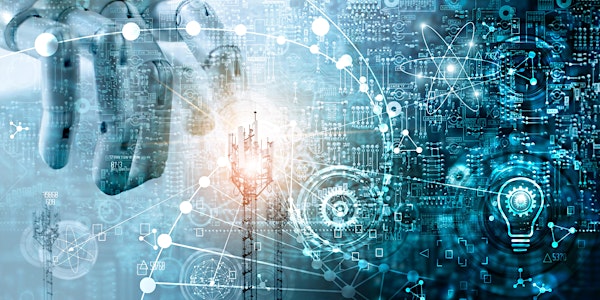 MRANTI Tech Essentials : Data, IoT & AI
MRANTI Tech Essentials is part of tech awareness session in conjunction with Minggu Sains Negara.
About this event
What is it about?
The series of MRANTI Tech Essentials continues to help further catalyse the public's awareness on adoption of technology in Malaysia. The focused topic will be on Data, IOT and A.I. Aligned with the MySTIE framework, the focus of this session is to introduce use cases, benefits, emerging trends and equip participants with fundamental practical learning; familiarising themselves with the linkages between data, IOT and A.I
What will you get by joining this session?
At the end of this Tech Essentials, participants will gain:
the basics and concept of data, IOT and A.I
exposure in building data framework with IOT implementation
opportunity to delve into A.I project through case studies and possibly plan into creating own project
brief understanding of technical knowledge, industry applications & the parameters to be considered for A.I project
introduction to the services of our tech partners which can further accelerate the tech adoption
Access to MRANTI support in assisting innovators in terms of capacity building and infrastructure which caters the end-to-end journey of commercialization. Joining this session would give the opportunity for MRANTI to understand the purpose and challenges of new innovators in commercializing ideas.
What you will experience?
8:00 AM - 8:30 AM : Registration
8:30 AM - 9:00 AM : Hello MRANTI!
9:00 AM - 11:00 AM : Module 1 : Fundamentals of Data and IOT
11:00 AM - 1:00 PM : Module 2 : Fundamentals of Artificial Intelligence
1:00 PM - 2:00 PM : Lunch Break
2:00 PM - 4:00 PM : Hands-on lab: Build your first AI project!
4:00 PM - 5:00 PM : Case studies: How to launch a successful A.I. startup
5:00 PM - 5:30 PM : Q&A and Networking session
5:30 PM : End
SPEAKERS BIO
Dr. Lau Cher Han
Dr. Lau is a chief data scientist, keynote speaker and consultant in data science and artificial intelligence. His work involves major companies, organizations, and government agencies across Australia, Malaysia, Taiwan and other ASEAN countries.
He has trained and advised many of the organizations including Standard Chartered, Intel, and Jabil. Dr. Lau has also been invited as keynote speaker in many big data conferences, such as Microsoft Azure Global Bootcamp, Johor Corporation CIO circles.
As a member of the expert panelist in Malaysia Qualifications Agency (MQA), Dr. Lau provides accreditation to ensure the curriculum of universities meets the requirements and modern trend. He is also appointed by universities and government agencies as Industrial Advisory Panel to develop the big data blueprints and data science strategies on a national level.
Dr. Lau currently focuses on helping clients to grow their data science teams, gain insights by combining structured and unstructured data, and data analytics and big data strategies and prepare clients for the future data economy.
SPEAKERS BIO
Edmund Hee
Edmund is a data scientist and full stack developer with experience from both corporate & startups. Having to equip with technical skills allow him to provide a well-designed data solution for his clients involved in aviation, gaming, and e- commerce across Mexico, Europe, China, Malaysia and other ASEAN countries.
Guide a data team to custom-build data solution which fits the client's business nature to improve the understanding of the existing customers' behavior. Some projects he works on includes building natural language processing engines, game recommendation engine, customer profiling, deploying cloud solutions to build full-fledged operational dashboard for multinational companies.
Today, he spends time as an instructor at LEAD, where he teaches based on practical experience as a practitioner and have trained individuals from companies such as IBM, TNB Malaysia, Ecoworld and DHL.
This session is also in conjunction with :