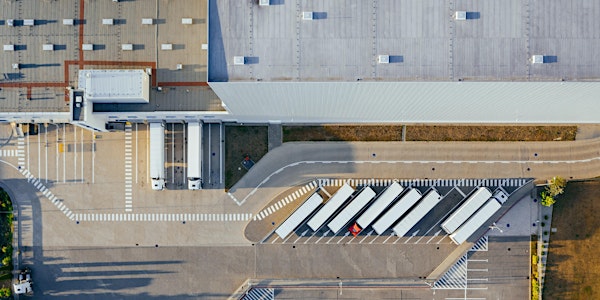 [MRANTI Webinar] Driving Logistics Revolution with Innovation & Technology
[MRANTI Webinar] Driving Logistics Revolution with Innovation & Technology
About this event
In light of the ongoing Movement Control Order (MCO) and MRANTI's recent survey having conclusive data that only 2.9% of start-ups are confident in surviving through MCO - MRANTI will be bringing you its Webinar series, a platform for online live sessions with industry experts and entrepreneurs to shed light on the various ways to strategise and thrive in a time of crisis, such as the one brought about by the COVID-19.
Each topic in the series will dive into the different areas of business and offer tools and insights for business sustainability, followed by a Q&A session. We at MRANTI will strive to provide a platform of support for our entrepreneurs as best we can.
Our next speaker will be Fariz Maswan
Fariz Maswan
As the Head of Sales & Partnerships at Ninja Van Malaysia, Fariz plays a key role in effectively leading and guiding his team of 72 people. Since joining Ninja Van Malaysia in 2016, Fariz and his team has onboarded over 4,000 shippers as well as led successful partnerships with various e-commerce enablers such as BizApp and PayRecon with the goal of providing both shippers and shoppers a hassle-free delivery experience.
Prior to joining Ninja Van Malaysia, Fariz served as an Account Manager at UPS Singapore as well as FedEx. Some notable achievements include:
2015 - Singapore Best Account Manager for Small Package (UPS Singapore).
2011 - Top Gun Award - FedEx Express APAC
Fariz graduated from Universiti Teknologi Malaysia with a Bachelor of Civil Engineering.
SESSION DESCRIPTION
Given the growing importance of digital transformation and trends in e-commerce, the logistics service industry must constantly improve their products and services in order to prosper. In achieving efficient and effective services, technology is a key enabler and will continue to be instrumental to the success of businesses in logistics and e-commerce.
Join us and Fariz Maswan of Ninja Van Malaysia to learn how innovation and technology are key in driving logistics transformation.
KEY TAKEAWAYS
Learn from the success of Ninja Van's Innovations and Unique Value Proposition.
Learn about emerging and exponential technologies in the logistics industry.
COURSE BREAKDOWN
45minutes presentation
15 minutes Q&A
WHY JOIN US?
"Very helpful and informative. Innovative platform. I learned many things which I may not have discovered on my own based on the limitations of my time and knowledge. So, attending the MaGIC talks has opened up my mind to new knowledge and insights. I am so grateful to the MaGIC platform."
"Thank you for the useful information, tools and resources shared during the session" - Chang Seng
"Great sessions to enhance our knowledge to improve what we don't know" - Chan
"I like the tools that's provided, I see that it will be useful" - Nora