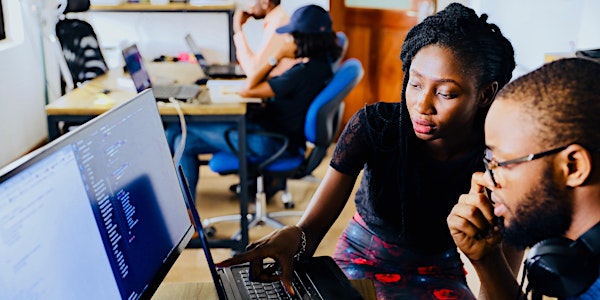 [MRANTI Webinar] Factoring: A Financing Option to Power Business Growth
[MRANTI Webinar] Factoring: Grow your business by turning invoice into cash
About this event
SESSION DESCRIPTION
Cash is your company's lifeline. As the company turns its capital/cash into goods, stock, work in progress etc., it also has a monthly commitment such as salaries, rental, electricity, phone bills, water bills and various authority fees whilst waiting for customer to pay.
Factoring/Invoice financing is a solution for the 'opportunity loss' when cash shortage occurs simultaneously with new business opportunity. Time is Money and one should not sit around waiting for customer to pay in order to do the next job. If one does this, the economy will generate less GDP and less wealth created.
As the business expands, it needs more factoring facilities (cash) because the cash it collects from customers is being put back to "work" in order to make more profit so that the capital get stronger by using the factoring facilities, the company's capital growth from strength to strength .
Our next speaker will be Mohd Nazri Mohd Saad
Mohd Nazri Mohd Saad
Mohd Nazri Mohd Saad holds MBA [Entrepreneurship] at Asia e University and having spent 15 years' experience in Market Research, Banking and Entrepreneurship Development in public (INSKEN/TERAJU & UNDP Malaysia) and private sectors (TNS Kantar Research and Bank Islam).
He currently servicing Planworth Global Factoring (PGF), a leading Factoring/Supply Chain Finance company in Malaysia as a Head of Business Development.
KEY TAKEAWAYS
Understand the importance of factoring to SMEs & country
Learn how factoring may assist your business growth
COURSE BREAKDOWN
45minutes presentation
15 minutes Q&A
WHY JOIN US?
"Very helpful and informative. Innovative platform. I learned many things which I may not have discovered on my own based on the limitations of my time and knowledge. So, attending the MaGIC talks has opened up my mind to new knowledge and insights. I am so grateful to the MaGIC platform."
"Thank you for the useful information, tools and resources shared during the session" - Chang Seng
"Great sessions to enhance our knowledge to improve what we don't know" - Chan
"I like the tools that's provided, I see that it will be useful" - Nora