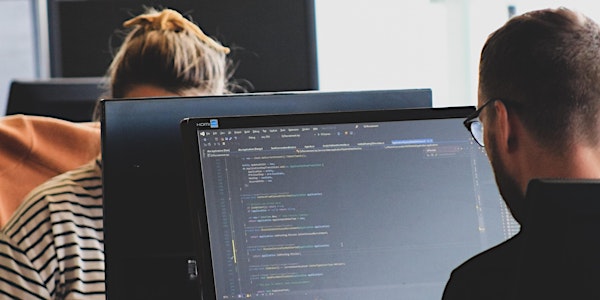 [MRANTI Webinar] Oracle Cloud: Your Next Gen Platform for High Performance
[MRANTI Webinar] Oracle Cloud: Your Next Gen Platform for High Performance
About this event
SESSION DESCRIPTION
Oracle Cloud is the first public cloud built from the ground up to be a better cloud for every application. By rethinking core engineering and systems design for cloud computing, they created innovations that solve problems that customers have with existing public clouds.
In this session, we will be learning how Oracle Cloud Infrastructure acts as an alternative cloud provider with an autonomous database. This Gen 2 cloud has wide-spread components and services ready and can provide efficient price to performance ratio.
Our next speaker will be Shahrinaz
Shahrinaz Bin Sri
Shahrinaz is a Principle Cloud Architect -ASEAN for Oracle Corporation Malaysia Sdn Bhd. He has 22 years' experience in Global Development Centre Site Lead, Organization restructuring, Solutions Architecting, Technical Delivery Management, Technical Support Management, Project Management, Software Development Management, System Development, Unix Administration, Supporting Middleware solution, Pre-sales consulting and Technology Solution writer.
His achievements are Oracle Cloud Infrastructure Certified Architecture Professional - 2021, Dell EMC Cloud Infrastructure and Services Specialist - 2021, Microsoft Azure Cloud Specialist (Foundation) - 2019 and Microsoft Global Challenger - 2019
KEY TAKEAWAYS
Overview of Oracle Cloud Infrastructure
Key Benefits of Oracle Cloud Infrastructure
How OCI unified platform for data science and AI/ML
Why Oracle is perfect for cloud computing
Oracle Cloud for Startups
COURSE BREAKDOWN
45minutes presentation
15 minutes Q&A
WHY JOIN US?
"Very helpful and informative. Innovative platform. I learned many things which I may not have discovered on my own based on the limitations of my time and knowledge. So, attending the MaGIC talks has opened up my mind to new knowledge and insights. I am so grateful to the MaGIC platform."
"Thank you for the useful information, tools and resources shared during the session" - Chang Seng
"Great sessions to enhance our knowledge to improve what we don't know" - Chan
"I like the tools that's provided, I see that it will be useful" - Nora