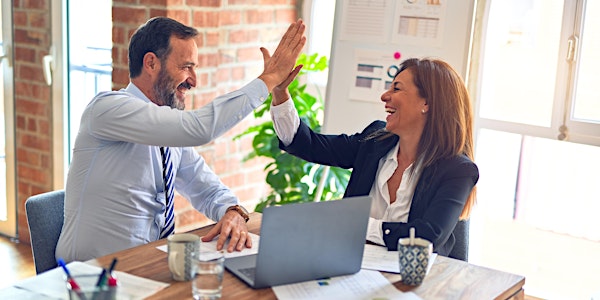 [MRANTI Webinar]B2G Procurement Tips and Best Practices
[MRANTI Webinar] B2G Procurement Tips and Best Practices
About this event
SESSION DESCRIPTION
RM332.1 billion have been allocated under budget 2022 to run the federal government.
Based on record shared by MOF (via EPerolehan System), only 160,000 registered as Federal Government vendors while business registration at Companies Commission of Malaysia (CCM) as of 2021 is 1.14 million.
There are a lot of business opportunities yet to be tapped in Business to Government (B2G). Therefore MSMEs should consider the market and learn how to gain successful in grabbing the business through tenders called by the government.
In this session, we will be learning from financial perspective on how to effectively secure the government tender and setting up the right strategy to win it.
Our next speaker will be Mohd Nazri Mohd Saad
Mohd Nazri Mohd Saad
Mohd Nazri Mohd Saad holds MBA [Entrepreneurship] at Asia e University and having spent 15 years' experience in Market Research, Banking and Entrepreneurship Development in public (INSKEN/TERAJU & UNDP Malaysia) and private sectors (TNS Kantar Research and Bank Islam).
He currently servicing Planworth Global Factoring (PGF), a leading Factoring/Supply Chain Finance company in Malaysia as a Head of Business Development.
KEY TAKEAWAYS
Understand factors to be considered in selection of tender winner from finance angle
To craft right strategies in winning tender
COURSE BREAKDOWN
45minutes presentation
15 minutes Q&A
WHY JOIN US?
"Very helpful and informative. Innovative platform. I learned many things which I may not have discovered on my own based on the limitations of my time and knowledge. So, attending the MaGIC talks has opened up my mind to new knowledge and insights. I am so grateful to the MaGIC platform."
"Thank you for the useful information, tools and resources shared during the session" - Chang Seng
"Great sessions to enhance our knowledge to improve what we don't know" - Chan
"I like the tools that's provided, I see that it will be useful" - Nora